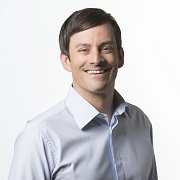 Special to the Philanthropy Journal
By Parker Beauchamp
Finding adequate and affordable insurance for a nonprofit organization can seem like a daunting task. However, having a qualified partner and deep understanding of the unique risks your nonprofit can encounter are key to investing in ample protection for your organization.
For many nonprofits, the insurance review and purchasing process can be a complex road to navigate. It oftentimes has multiple stakeholders involved—from executive directors and members of the board, to major donors and funding sources—and each will want to feel confident that the program put into place will protect the organization and those it serves.
When researching insurance partners, focus on those that have substantial experience handling insurance for the nonprofit sector. If the partner you select is familiar with your niche and industry, they should help you thoroughly assess the organization's needs and financial goals, identify the greatest risks and challenges, and devise a risk management and insurance program designed specifically for your nonprofit.
This article offers a high-level overview of the major obstacles most often faced by nonprofits, the types of insurance your organization should consider, and the questions you (and your board) should be asking when vetting insurance providers.
Obstacles Faced by Nonprofit Organizations
Nonprofit organizations face a number of obstacles that for-profit companies may not have to consider. For instance, obtaining adequate funding is almost always a challenge, and isn't guaranteed on an annual basis. Plus, with more than 1.4 million nonprofits operating in the U.S., the competition for donations and grants increases each year.
In addition, finding and retaining top talent and volunteers is an ongoing struggle for nonprofits—especially when many are competing with for-profit businesses, but are unable to offer competitive salaries.
Ultimately, nonprofit organizations are always growing and changing, which means so are their risks and vulnerabilities. To help prevent costly liabilities, a nonprofit's risk and insurance strategy must encompass tangible assets—including funding, facilities, employees, volunteers and board members—as well as intangibles—like your reputation within the community, partnerships and political alliances.
The Insurance Your Nonprofit Needs
Nonprofits should invest in an insurance program designed specifically for the exposures and liabilities that can arise from its daily operations and business model. This includes considerations for full-time and part-time staff, volunteers and a board of directors, as well as property and protection for the clients and community it serves.
When reviewing your insurance options, consider the following:
Business Interruption, Business Income or Extra Expense Insurance: Provides the revenue that would have been earned and extra expenses incurred if owned or leased property is damaged by an insured peril.
Commercial Auto Insurance: This type of insurance covers automobile exposures for any vehicles that are owned, hired, leased, borrowed or operated by an employee or volunteer. Auto insurance enables your staff to travel where they need to go, knowing that your organization is backed by comprehensive protection.
Workers' Compensation: Employees face job-related injuries and illnesses, and the nonprofit employer is required to protect them with workers' compensation insurance.
Executive Liability: This type of insurance encompasses directors and officers, employment practices, and fiduciary (ERISA) liability.
General Liability: Accidents happen, no matter how careful you are. This type of insurance covers costs associated with legal liability, property damage and personal injury.
Data Breach and Cyber Liability: A data breach policy often covers lost or damaged electronic data. It may also cover legal liability for lost, stolen or compromised data.
Questions You Should Ask Prior to Purchasing an Insurance Policy
In my experience, the biggest mistake nonprofits can make when selecting an insurance partner is considering only the premiums (the costs you pay before a loss ever happens) when comparing proposals. Instead, make sure to give plenty of thought to how well the insurance and risk management program overall will respond when something big and bad does happen. After doing this initial vetting, the questions below will help you better identify the best insurance partner for your nonprofit.
How familiar are you with organizations like ours?
How many similar organizations are you working with?
What do you think I should be looking for in today's insurance market?
What is your philosophy on loss control? On claims management?
How are you staffed to support and service our needs?
Is any of your staff paid on commission or incentivized by revenues earned from our account?
Are you able to discuss alternatives to traditional insurance with us if we're interested?
Are you willing to work on a fee-only basis?
Nonprofits are an invaluable asset to the communities and individuals they serve. You face complex risks that require comprehensive insurance and expertise—rather than inexpensive (and often inadequate) deals that may not offer the protection you need. Make sure you understand and protect your organization's vulnerabilities so you can continue bettering the lives of others now, and for years to come.
---
Parker Beauchamp is a fifth generation insurance professional, licensed in property and casualty, as well as life and health insurance. As CEO of INGUARD, he brings more than 15 years of experience and a personal portfolio of clientele who require complex insurance and risk management strategies. A native of Wabash, Parker holds a master's degree from Krannert Graduate School of Management at Purdue University and a bachelor's degree in agricultural economics from Purdue University. Connect with Parker on LinkedIn.