Special to the Philanthropy Journal
By David D. Stone
While the aphorism 'doing good, while doing well' has been attributed to Benjamin Franklin for nearly three hundred years, the phrase has recently taken on a new life and meaning, as traditional entrepreneurship has been going through a profound change led by a new type of entrepreneurs known as social entrepreneurs.
Whereas traditional entrepreneurs followed Franklin's mantra by generating revenue from their businesses while giving back separately in charitable donations, this new class of entrepreneurs directly seek to solve the real-world problems in our society while generating revenue as a byproduct. They are focused on creating innovative solutions to the social and environmental challenges that the world faces today – seeking to do good, while doing well.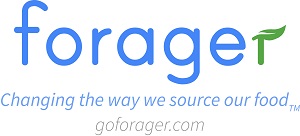 The Rise of Social Ventures: What's Driving the Change?
Recent growth and interest in social entrepreneurship has been driven in large part by millennials, who have become much more engaged in variety of important causes and more intentional with their spending for those causes. In a recent survey, 63 percent said they will support companies committed to a cause or philanthropy that reflects their values.
While social entrepreneurs and nonprofit organizations are often focused on the same issues, the mission-driven for-profit ventures have one distinct advantage. Whereas traditional nonprofits rely on donations, grants, and goodwill to fund their solution, social entrepreneurs seek to generate their own sustaining revenue. With the support of many millennials, the largest living generation in the U.S. today, many social ventures are rapidly growing their revenue and more importantly, their social impact.
Investors are taking note. Data from The Global Sustainable Investment Review shows that investments in social ventures have increased in the U.S. by 33 percent in just two years, from $6.57 trillion in 2014 to $8.72 trillion in 2016. And they are proving themselves successful, not just for their social mission, but also for its financial returns: according to a 2015 Morgan Stanley Report, sustainable investments brought in better returns than traditional equity funds.
In philanthropic circles, there is growing recognition for the need to collaborate with these social entrepreneurs in the private sector. With increased collaboration between them, we can tackle today's biggest challenges in more innovative ways and with better results.
Coming Together for Social Good: How to Support and Collaborate
Increasingly, nonprofits and foundations are directly investing in social ventures. Take Echoing Green, for example, a 501(c)(3) nonprofit that has given over $42 million in seed stage funding to over 700 social entrepreneurs in 75 countries. Or take RSF Social Finance, a nonprofit that provides debt financing for small businesses with social missions. By providing low interest loans, RSF facilitates the growth of sustainable companies, while also gaining a small financial return of its own.
Many are also investing indirectly through the growing number of social impact venture funds. Browse The Global Impact Investing Network (GIIN), which now lists more than 400 social impact funds across six continents on their ImpactBase network. Nearly all those funds track both social and environmental impact, bringing together fund managers from for-profit companies and nonprofit organizations.
Foundations are also beginning to invest directly in social ventures. Through 'Program-Related Investments' (PRI, also known as 'Mission-Related Investment' or MRI), foundations can invest in for-profit companies. For example, Gates Foundation began the African Agricultural Capital Fund that invests in agribusinesses in Africa that helps small farmers, boosting capital in geographies that lack them. As an added benefit, PRIs count towards the five percent payout requirement and are even exempt from business holdings tax.
New forms of nonprofits are cropping up as well. The Omidyar Network, a 'philanthropic investment firm' started by the founder of eBay Pierre Omidyar, equally splits $1 billion in investment between nonprofit and for-profit enterprises. Notably, the firm is structured as two entities: an LLC and a 501(c)(3), a near-perfect example of a large social impact organization simultaneously investing in entrepreneurial ventures and philanthropic causes.
Instead of relying on grants and donations, some nonprofits have developed for-profit subsidiaries in order to ensure their long term financial sustainability. One example is Open Hand, a nonprofit that provides meals and food education to low-income individuals with chronic diseases. In 2005, they launched Good Measure Meals, a for-profit subsidiary where customers paid for the meal delivery.
Investments are not the only means of collaboration. Nonprofits and for-profits can partner together for exciting co-marketing opportunities, promoting the mission and work of the organization and building a positive brand image for the business. Many consumers are familiar with 1% For The Planet, a sustainability-oriented nonprofit organization which partners with sustainable consumer brands such as Clif Bar and Patagonia to donate revenue back to environmental services. For nonprofits of any size, scale, and sector, there are countless ways to partner with social ventures and take advantage of the growing number of socially conscious consumers.
Social entrepreneurship is leading a profound shift in how we bring about positive change to our society. Increasingly, for-profit firms and nonprofit organizations are investing in and collaborating with these social ventures. Together, we can bridge the gap between 'doing well' and 'doing good', while having the greatest social impact.
---
David D. Stone is a serial technology entrepreneur whose passion is to create and build innovative companies that take advantage of emerging market shifts. As the co-founder of CashStar, one of the most successful startups in New England that issued $2 billion in digital value in 2016, he catalyzed the movement from plastic to digital gift cards. David has recently founded his social venture called Forager (goforager.com), focused on making local food more widely available to all by reducing the cost and complexity in the procurement process for wholesalers. Through Forager, he wishes to give back, which he hopes will improve the health of many lives and contribute to the success of the "Good Food Movement".