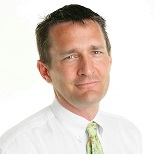 Special to the Philanthropy Journal
By Christopher Purdy
International nonprofits often face a quandary when seeking to work in countries with small populations. The cost of setting up an office in Benin (population 10 million) is essentially the same as setting one up in neighboring Nigeria (173 million). Expenses related to back office support, key staff and regulatory/legal issues tend to have a minimum threshold of cost regardless of the size of a country. Similarly, dissemination of messages is much more cost effective in larger populations than smaller ones. For organizations whose missions require reaching vulnerable populations and with donors increasingly focused on value for money, the challenges of working in small countries can be daunting.
DKT International uses social marketing to address reproductive health needs around the world. We have historically established stand-alone programs in each country where we work, shouldering the costs of starting up and maintaining the requisite infrastructure for program implementation. For the most part, we have focused on countries with large populations, like Pakistan and Ethiopia. Increasingly, however, we are seeing the benefits of a regional approach that can serve the reproductive health needs of multiple countries, including smaller ones.
French-speaking West and Central Africa is a region that encompasses nearly 200 million people in more than a dozen countries. Persistently high fertility rates are just one of a myriad of challenges facing the region. To address this issue, DKT decided in 2015 to take a page from the playbook used by multinational private sector groups, establishing a regional platform that requires fewer financial resources per country (and streamlined back office support), and leverages the common language, culture and regulatory environment of the region.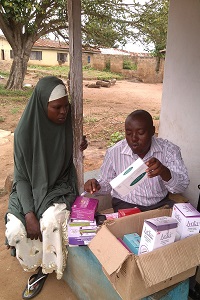 A headquarters office in Senegal and two hubs based in Cameroon and Côte d'Ivoire will oversee operations in the adjoining 12+ countries. Common branding of the contraceptives that we provide, unified marketing approaches and a regional call-in hotline for women are all possible because of the regional approach. There are other benefits, as pooled procurement and technical/programmatic expertise can be spread across countries. A regional approach is also useful in dealing with regulatory issues like product registration; most French-speaking African countries have similar regulatory systems based on the model they inherited from France.
In Latin America, we are adopting a similar strategy. From well-established social enterprises in Mexico and Brazil, DKT has been expanding its reach and impact in neighboring countries. Leveraging the already strong infrastructure, finance and administrative systems and powerful brands, DKT is extending to most of South and Central America and the Caribbean. Learning from the experience of the private sector in these areas, DKT does not need to establish stand-alone programs in each and every country. Rather, we employ a hybrid approach, working with key partners and agents in some places and utilizing DKT personnel with "boots on the ground" in others.
Early results from these platforms are encouraging. After 15 months of preparatory work in West Africa, DKT has started sales of condoms and reproductive health products in Senegal, Burkina Faso, Cameroon, and Côte d'Ivoire. In Latin America, DKT now sells condoms in Venezuela, Guatemala, El Salvador, Chile and Uruguay. DKT is working on bringing a full range of other family planning products to these and other countries in the coming year.
This is not a revolutionary idea; it has been employed for some time by commercial entities that must find financially rational solutions to meeting the needs of consumers across multiple markets with smaller populations.
In other ways, too, we are learning from the "can-do" approach of the private sector.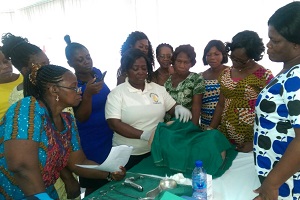 Increasingly, we hire international and national staff that have strong entrepreneurial or marketing backgrounds. Employees who are impatient with bureaucracy (and the status quo), are solution-oriented and are willing to be measured against results, tend to do well.
We are obsessive about measuring our impact. Every program is rigorously measured by indicators like product sales, couple years of protection, and changes in contraceptive prevalence and maternal mortality. Every year, we publish those statistics here.
We emphasize cost effectiveness and, where possible, sustainability. All programs search for ways to maximize cost recovery without compromising affordability. Many programs cross-subsidize by offering both low-cost and more expensive products while other programs generate true operating profits that are re-purposed to programs in low-income countries.
Will the regional approach be as powerful as if we had full staffing on the ground in every country? Definitely not. But available resources often do not permit this option. Instead, to be both impactful and sustainable over the very long term, we should adapt to the financial and programmatic realities of our environment. This is how successful for-profit companies think and how nonprofits should think as well.
This is a new approach for DKT and we don't know what aspects will or won't work. Nevertheless, we are confident that we and other non-profits can learn much from adapting commercially-driven, entrepreneurial approaches to the way we manage our organizations and missions.
---
Christopher Purdy is the president and CEO of DKT International. From 1996 to 2011, he served as country director of DKT programs in Turkey, Ethiopia, and Indonesia, where he managed the largest private social marketing family planning program in the world. He served as executive vice president of DKT from 2011-2013. His professional interests center on advancing the cause of social marketing for improved health, and socially responsible capitalism.