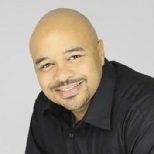 Special to the Philanthropy Journal
By Paul Stennett
Jesus Christ was asked a question by an expert of the Scriptures, "What is the greatest commandment?" His response resonates in the hearts of believers today, "Love the Lord your God with all your heart, soul, and mind. Further, love your neighbor as yourself." There is a high moral code that Christians aspire to portray in their lives. Though this task seems daunting with all the 'to-do and not to-do' lists of the Bible, the premise of the Word of God is to thrive to please God through devotion to Him and genuinely care for others.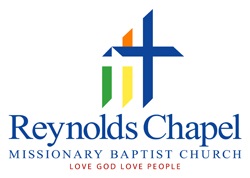 Churches throughout the world are the central hub for communities where people come for restoration with God and encouragement from their neighbors. Pastors and church leaders impart the passion of Jesus Christ to give of their time, talents, and treasure to enhance the lives of people. They do this by rallying their members with the information and opportunities to inspire them to be a blessing to others.
Reynolds Chapel Baptist Church is celebrating 94 years of committed service. Their pastor, Paul Stennett, leads this ministry with an atmosphere for members to grow personally in their faith towards the Lord and encourage volunteerism to meet community needs. They do this through supporting families and service projects.
Family Support
Billy Graham stated, "the greatest legacy one can pass on to one's children and grandchildren is not money or other material things accumulated in one's life, but rather a legacy of character and faith." The goal of each church program is to impart the wisdom of God to His people while imparting morality for their homes and in citizenship. Dedicated clergy and church volunteers are committed to understanding the needs of their community to implement strategies to enhance the lives of people.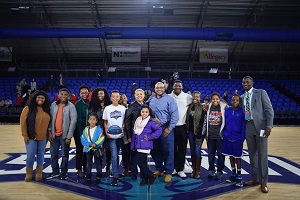 At Reynolds Chapel, there are quarterly events for families in the community to interact with others for fun and encouragement. These events can be as simple as scheduling a date to go out to eat after church. People are generally grabbing a bite to eat after worship service; why not do it together?
Other events are offered through collaborations with municipal services and community organizations. Civil servants are always eager to educate on safety and expectations in the event of an emergency. The Greensboro Fire Department has several community programs to teach children fire safety. One fire fighter at our program expressed, "It is important for children to see what a fire fighter looks likes before an actual emergency so they know who they can trust."
Recently, the Greensboro Swarm NBA D-League Basketball Team partnered with Reynolds Chapel to provide a means of fundraising as well as opportunities for children to interact with professional athletes during a game. Kids were able to rebound balls during warm-ups and receive souvenirs. Collaborations like this benefit the community with comradery, respect, and enjoyment. Further, it exposes people to continuous positive role models in society who want to be involved in their lives.
Service Projects
The next endeavor of Reynolds Chapel is to provide opportunities for its membership to be a solution to the needs of its community as well as those beyond its borders. "We are not bringing Christ to poor communities. He has been active in these communities since the creation of the world, sustaining them, Hebrews 1:3 says, by His powerful Word. Hence, a significant part of working in poor communities involves discovering and appreciating what God has been doing there for a long time." Reynolds Chapel is a conduit for passionate, faithful volunteers to connect with organizations who work with people to alleviate their burdens. For several years now, Pastor Stennett has worked with Habitat for Humanity to manage volunteers and financial resources to provide quality housing for families in Greensboro. Also, the Greensboro United Way presents several strategic opportunities to reduce needs that result from poverty, such as donating coats for children and collaborating with businesses for mentorship.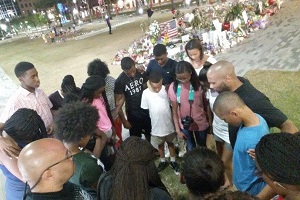 Traveling on a mission trip broadens empathy and develops an appreciation for the blessings in one's life. Beyond Greensboro, Pastor Stennett has led mission trips throughout the United States and Africa. Last summer, he led middle and high school students to Orlando, Florida to provide service with Clean the World, Second Harvest Food Bank, and the Mustard Seed Central Florida. In addition, the mission group prayed and encouraged those regarding the recent tragedy that claimed the lives of 49 people of that community. This year, Reynolds Chapel is leading missionaries to the Cincinnati-Dayton, Ohio area to do work with the Urban Renewal Farm, Hannah's Treasure Chest, and the House of Bread. These experiences reinforce one's faith and commitment to loving God and his people.
The value of a neighborhood is more than its real estate value or its amenities. Its families determine its quality. Its churches are the beacon of hope to encourage the residents that God cares about their needs.
---
References
(2017). Retrieved from Reynolds Chapel Baptist Church: http://www.reynoldschapel.org
City of Greensboro, NC Fire Departement: Fire & Life Safety: Community Programs. (2014). Retrieved from City of Greensboro, NC Fire Departement: http://www.greensboro-nc.gov/index.aspx?page=624
Clean the World: Become a Volunteer. (2016). Retrieved from Clean the World: https://cleantheworld.org/get-involved/become-a-volunteer/
Editors, C. R. (2015). American Legends: The Life of Billy Graham. CreateSpace Independent Publishing Platform.
Greensboro Swarm: Swarm in the Community. (2017). Retrieved from Greensboro Swarm: http://greensboro.dleague.nba.com/community/
Habitat for Humanity: Looking for a Meaningful Volunteer Experience? (2017). Retrieved from Habitat for Humanity: http://www.habitatgreensboro.org/volunteer/
Hannah's Treasure Chest: Volunteer. (2016). Retrieved from Hannah's Treasure Chest: http://hannahstreasure.org/wp1/volunteer-opportunities/
Holy Bible, N. I. (2011). Matthew 22:34-40. Retrieved from Biblegateway.com: https://www.biblegateway.com/passage/?search=Matthew+22&version=NIV
Ralph Ellis, A. F. (2016, June 13). Orlando Shooting: 49 Killed, Shooter Pledged ISIS Allegiance. Retrieved from CNN: http://www.cnn.com/2016/06/12/us/orlando-nightclub-shooting/
Second Harvest Food Bank of Central Florida: Volunteer With Us. (2017). Retrieved from Second Harvest Food Bank of Central Florida: http://www.feedhopenow.org
Steve Corbett, B. F. (2009). When Helping Hurts: How to Alleviate Poverty Without Hurting the Poor . . . and Yourself. Chicago: Moody Publishers.
The House of Bread: Get Involved. (2017). Retrieved from The House of Bread: http://houseofbread.org/get-involved
The Mustard Seed of Central Florida Furniture & Clothing Bank: Volunteer. (2015). Retrieved from The Mustard Seed of Central Florida Furniture & Clothing Bank: http://mustardseedfla.org/volunteer/
The Urban Renewal Farm Facebook Page. (2017). Retrieved from The Urban Renewal Farm: https://www.facebook.com/DaytonUrbanRenewalFarm/
United Way of Greater Greensboro: Volunteer. (2017). Retrieved from United Way of Greater Greensboro: http://www.unitedwaygso.org/impact/volunteer/
---
Pastor Paul Stennett is the senior pastor of Reynolds Chapel Missionary Baptist Church in Greensboro, NC. His passion is to see a multi-ethnic, mission focused family of believers showing the love of Jesus Christ in his community and throughout the world.