News about grants, gifts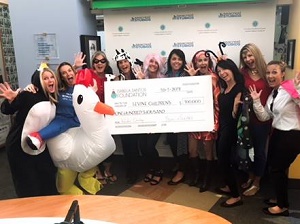 Atrium Health's Levine Children's Hospital received a $100,000 donation from The Isabella Santos Foundation.
The Duke Energy Foundation and Marbles Kids Museum have renewed a commitment to supporting learning in science, technology, engineering and math (STEM). Thanks to a $50,000 grant from the foundation, Marbles debuts an updated STEMosphere exhibit last week, featuring playful technical activities and hands-on opportunities for kids of all ages to collaborate and learn from each other.
Tickets for the The Food Bank of Central & Eastern North Carolina's recent fundraising dinner and auction hosted by renowned Raleigh chef Ashley Christensen, as well as a match pledge by Austin, TX based Tito's vodka, equated to 620,000 meals for people recovering from Hurricane Florence in the Food Bank's 34-county service area.
On behalf of Champions for Education, the Wells Fargo Championship donated $100,000 to Foundation For The Carolinas to assist with hurricane recovery efforts in the Carolinas.
News about people, groups
On Friday, October 5th, The North Carolina Humanities Council honored Dr. Margaret Donovan Bauer with the 2018 John Tyler Caldwell Award for the Humanities, the Council's most prestigious honor.
WomenNC announced their 2018-2019 cohort of 10 university students who will take part in the Juanita M. Bryant UN CSW Leadership Training Program. The 2018-2019 CSW Scholars hail from Bennett College, Duke University, NC State University, and UNC Chapel Hill.
24 Foundation named Katy Ryan as its new executive director. Ryan brings more than 18 years of non-profit, fundraising and community relations experience to her new role.
Winston-Salem resident Captain Danielle Liebman was named a recipient of the Vigiano Family Hope and Courage award at the ninth annual Hope For The Warriors' Got Heart Give Hope Gala.
The North Carolina Bar Foundation dedicated the Wade M. Smith Justice Fund to Benefit Legal Aid of North Carolina on Tuesday, Oct. 9th, at the N.C. Bar Center in Cary.
News about opportunities, initiatives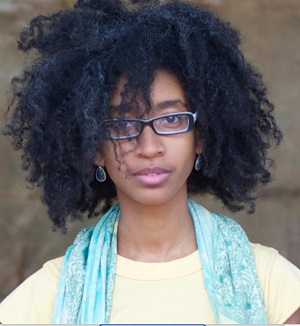 Author, scholar, and activist Dr. Alexis Pauline Gumbs will be the keynote speaker at The North Carolina Coalition Against Sexual Assault's 2018 NC Sexual Violence Primary Prevention Summit.
Guilford Green Foundation will host PrEP for Pride: An Honest Discussion about Sexual Health on Wednesday, October 17th at 6 p.m.
The North Carolina Career Development Association's Annual Conference will be held on October 26th at Elon University. Registration is open now.
The Potters of the Piedmont Pottery Festival will be held Saturday November 10th from 10:00 a.m. – 4:00 p.m at the Leonard Recreation Center in Greensboro.
Applications for the Community Foundation of Henderson County WINS grants are due to CFHC by 5 p.m., Thursday, November 15th. Established in 1989, the Women in Need of Support (WINS) Endowment Fund is the product of seven women from Henderson County dedicated to helping women improve their lives.
The Raleigh Caregivers Summit will be held Tuesday, October 30th at The McKimmon Center. Registration is open now.
Chickadee Farms will host their 3rd Annual Pig & Pie, on Sunday October 21st from 4p.m. – 8p.m. This is an evening to celebrate local food and the community it inspires.
Hands on Northwest North Carolina will hold a Strategic Planning Class on Thursday, October 18th at noon. Registration is open now.
---
If you are interested in having your organization's news announced in the next News Bits, please send announcements or press releases to news@philanthropyjournal.com.