News about grants, gifts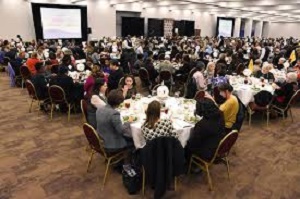 At the Women's Fund of Winston-Salem's Twelfth Annual Luncheon on November 9th, the organization will award $157,000 in grants to local programs and initiatives that address the social issues affecting the economic security of women and girls in Forsyth County.
The SECU Foundation will grant a $5,000 stipend to each of the ten Public Fellows it has selected for its Public Fellows Internship Program.
The North Carolina State Employees Credit Union Foundation presented a $50,000 grant to the College of Education at North Carolina Agricultural and Technical State University, helping to provide internships for education candidates.
Triangle North Healthcare Foundation approved $300,000 in grant awards to local organizations in the Foundation's fifth grant cycle. Funded organizations include Boys & Girls Club of North Central NC, Community Partners of Hope, and NC Med Assist.
Friends of the Food Bank of Central & Eastern North Carolina will match donations made to the nonprofit up to $56,000 now through December 31st to help ensure people have enough to eat this Thanksgiving.
News about people, groups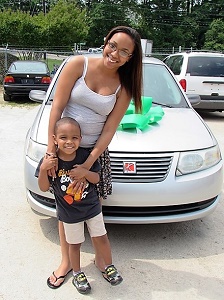 The V Foundation for Cancer Research announced ABC11 Eyewitness News as a media partner for the inaugural Victory Ride to Cure Cancer on May 19th, 2018.
The Emily K Center held its first Family Night of the year for its students with support from JP Morgan Chase & Co. and volunteers from IBM.
Guilford Green Executive Director Nancy Vaughn will transition into a volunteer and advocate role with the organization on November 1, 2017.
The Duke Endowment promoted Todd W. Dalrymple to program officer, where he will help lead the Endowment's new strategic emphasis on early childhood issues.
Children's Home Society of North Carolina in partnership with the Dave Thomas Foundation for Adoption and the North Carolina Department of Health and Human Services Division of Social Services will expand Wendy's Wonderful Kids, an intensive child-focused recruitment program, within county social services agencies across the state.
United Arts Council and PineCone held a November First Friday Exhibit and Reception on November 3rd, featuring art by Jane Cheek, Lloyd Konneker, and Chris Chappell and live music from The Carolina PineCones.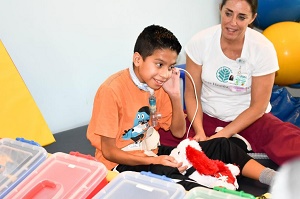 Community Blood Center of the Carolinas will present its 13th annual Puppies for Patients program runs November 1st-December 31st. All donors who give blood or platelets during this time will sign a gift tag that will then be attached to a stuffed toy puppy. CBCC will deliver the puppies to children in area hospitals and care facilities during the holidays.
Wheels4Hope will place 200 vehicles this year in the local Triangle community.
Durham's Partnership for Children launched its 12th Annual Barnes & Noble Holiday Book Drive on November 1st, which will help benefit young children across Durham County who are in need of reading materials.
News about opportunities, initiatives
"Perfect Arrangement" at Raleigh Little Theatre will run through November 12th. The organization also released three original podcasts accompanying the show.
YNPN Triangle NC will host "How to Negotiate Your Salary" on November 15th led by Valerie Arendt at the Wade Edwards Learning Lab.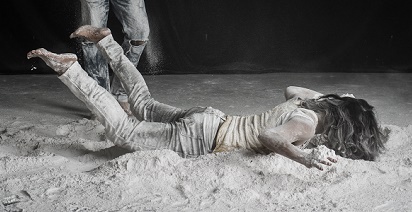 Dance/Performance artist and Culture Mill Co-director Murielle Elizéon will create Brown, a new evening-length solo performance exploring her identity as a brown, French woman. Brown will premiere at Monkey Bottom Collaborative on December 3rd and December 4th.
Passage Home will hold a Culinary Jobs Training Program starting November 9th-December 15th. Registration fees apply and there are limited scholarship opportunities available.
Intrahealth International will host Switchpoint 2018 featuring speakers working in humanitarian development on April 26th and 27th in Saxapahaw.
Celebrating its third season in NC, ShaLeigh Dance Works unveils the world premiere of I Promise, the company's second evening-length work, which will be staged at Durham Fruit & Produce December 15th-17th as part of the 2017-2018 Durham Independent Dance Artists season.
The Central Intercollegiate Athletic Association will recognize 12 former conference football players as Legends of CIAA Football prior to kickoff at the 2017 Football Championship game at Salem Stadium on November 11th in support of its 125th anniversary of Black college football.
Durham's Partnership for Children launched its 12th Annual Barnes & Noble Holiday Book Drive on November 1st. Customers at the Barnes & Noble at Southpoint will have the opportunity to purchase books to benefit young children across Durham County. The drive will last through December 31st.
Greensboro Partnership and ArtsGreensboro are now accepting nominations for the 2018 O.Henry Award. Nominations are due Wednesday, November 8th.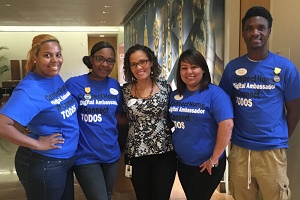 Applications are open through November 17th for the fourth cohort Nonprofit Technology Network's Digital Inclusion Fellowship, a program sponsored in the Triangle by Google Fiber.
Urban Ministries of Wake County will host the Stone Soup Supper on Wednesday, November 15th, funds raised will benefit the programs of the organization.
Applications are now open for the Hispanic League scholarships. Deadline for the application is January 15th, 2018.
In 2019, Band Together NC and Inter-Faith Food Shuttle (IFFS) aim to raise more than $1 million through corporate and individual donations, and grants. Proceeds raised during the 2019 partnership year will be used to expand IFFS's child hunger programs.
---
If you are interested in having your organization's news announced in the next News Bits, please send announcements or press releases to news@philanthropyjournal.com.