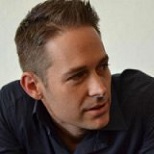 Special to the Philanthropy Journal
By Gabe Cooper, Founder and CEO of Virtuous
Charities create more good in the world, whether providing shelter to families in need, preserving wildlife or breaking down racial barriers. And most donors give because of their personal connection to the mission of their charity. In fact, part of their personal identity is absorbed from their favorite charity – and, as donors, they feel like they play an active role in creating good. But are nonprofits communicating with donors in a way that embraces this type of deeply personal connection between donors and charities?

Today's donors need streamlined and cohesive outreach across all forms of communication, from websites and social media to email campaigns and phone calls. And they need each piece of communication to be personal while also building upon previous communications – exactly like a personal conversation. Modern businesses like Amazon and Facebook have been individualizing their communications with users like this for years. My latest email from Amazon is filled with books about software and Princess movies for a reason. It's because Amazon "knows" my family and they are able to personalize content to our needs. Yet nonprofits have lagged behind, despite that fact that omni-channel and personalized marketing has the potential to engage donors more deeply and measurably increase giving.
Personalized, multi-channel fundraising, which aims to provide individualized donor experiences – no matter the device or channel – has the ability to create massive lift in nonprofit fundraising and advocacy campaigns. When this approach is firing on all cylinders, organizations can truly personalize ALL communications (donor development AND marketing) around an individual donor's passions, preferences and giving capacity. Organizations are also able to automate many of their key communications such as mail and email, which frees up staff time from pulling data or sending individual emails.
Most fundraising research says that donors who give through multiple channels – like direct mail, online and at events – typically give more and are less likely to lapse. And givers who feel personally connected to your cause are the donors who become your biggest advocates and fundraisers. In combination, these strategies have a multiplier effect on your giving.
If your nonprofit's marketing and development departments are siloed and your communications are disconnected and not yet individualized, consider beginning with these five basic steps to start down the path to grow giving:
Rethink messaging. People give for personal reasons, including how they are connected with a nonprofit, how they see their community impacted by it and whether they have friends or family involved, among other factors. As your marketing and donor development teams collaborate on messaging, remember that fundraising marketing should be specifically tailored to an individual's giving capacity, their specific passion for the different programs your nonprofit offers, the region they live in and their networks of friends.
Start tracking and communicating impact in real time. Nonprofit executives should know exactly how every dollar given to their organization creates impact. Does your organization share up-to-date information with current and prospective donors? Is impact reporting connected to the actual gifts or passions of individual donors? As much as charities can tie dollars to real world results, they should. Take the opportunity to create a conversion email series to put a face to who is helped by a donor's support. If possible, try to personalize the emails so that the impact reported is related to projects that the individual donor has given to.
Tailor to audiences. There is no such thing as one-size-fits-all when communicating with supporters. Luckily, some email automation platforms can help enable nonprofits to send the right information to the right people at the right time, and plan their follow-ups accordingly. As a part of your organization's new approach, segment between those who like getting phone calls to those who prefer mail or email. This also allows your marketing and development teams to be more effective in their follow-ups. For example, if a nonprofit knows a donor will receive a letter in the mail in seven days, then a development executive can schedule an action, such as a phone call, in 10 days when the charity is top of mind for the donor.
Leverage social and relationship data. Watch what your donors are talking about on their social accounts, track how many followers they have and track if donors are connected to one-another in your database. Understanding your donor's passions and relationships with other donors can help you personalize your conversations and drive up giving. It can also help you create sustainable communities of donors who rally around your cause.
Reconnect with lapsed donors. Donors lapse for any number of reasons. Financial circumstances shift. Life happens, passions fade and time passes. As your team analyzes which donors have not given in the past year, look out for patterns to identify what caused the lapse and get back in touch to gain a better understanding. From there, your team can determine next steps to create an automated stream of communication.
Remember, nonprofits share the common goal to develop deep connections with donors who share a passion for a cause. Omni-channel marketing automation is the key strategy that enables nonprofits to reach donors as efficiently and effectively as possible, so organizations can do more good and raise more money.
---
Gabe Cooper is the Founder and CEO of Virtuous, a nonprofit CRM that acts as a virtual command center enabling nonprofits to tailor their messages to individual donors, track donors by their passions or geographic location, and even use big data analytics to see which relationships need more attention.