As the Philanthropy Journal moves through a second cycle of our editorial calendar, we will periodically republish articles from our archive. Please enjoy this piece on The Daniel Center for Math and Science that first published in January 2017.
Special to the Philanthropy Journal
By Charlena Wynn
For many living in Southeast Raleigh, poverty, gang related violence, and elevated high school dropout rates have become the norm, and the stigma marks many of the Black and Latino youth living in this area. In 2009, Pastor Kirby Jones, the Executive Director of The Daniel Center for Math and Science, saw something different after working with children in the community for several years – he saw children who were bright and smart and wanted to help change their trajectory. Knowing math and science offer the greatest gaps in education but also the ticket to the most livable wage, Jones reimagined the future for children in Southeast Raleigh with a year-round after school program dedicated to science, technology, engineering, and math (STEM).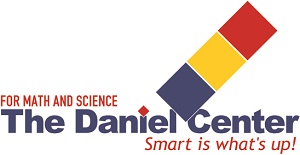 Thus came The Daniel Center for Math and Science which aims to break the cycle of generational poverty by giving children the tools to become academically and personally successful. Jones says, "if these children have academic success and can imagine themselves in a 2 or 4-year college or university or a career with a livable wage, they will not need government assistance." While one goal of The Daniel Center is transform the community through childhood education, the ultimate goal is for The Daniel Center to not exist in several generations as the community will become self-sufficient and decrease its need for governmental assistance.
Education is important says Jones, but helping children develop positive ideas of self is more critical to combating poverty. Pastor Jones has learned that with motivation, support, and encouragement, children can achieve and their academic success increases. The Daniel Center's goal is to change the default setting for children to success, particularly in a world where images of Black and Latino people are often negative. Additionally, Jones wants children to see themselves as successful in avenues other than entertainment. Many of the children at The Daniel Center are increasingly expressing interest in becoming engineers, entrepreneurs, scientists, and other STEM fields. By helping students improve their social and life skills, Jones has seen an improvement in personal and professional development.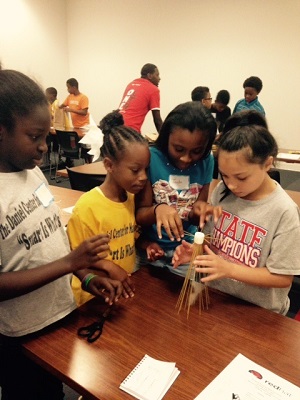 The Daniel Center's commitment to working with children throughout their K-12 academic career has proven that long-term comprehensive programming is most beneficial to helping students pursue post high school education. The outpouring of community support has also helped change the trajectory for many children at The Daniel Center. High school students have the opportunity to take field trips to colleges and universities and meet with members of the community to learn about different career paths. Students from NC State University come to work with preteen students (5-12 years old) on STEM related projects. Community members provide financial literacy and gardening workshops to help foster personal development.
While The Daniel Center serves Southeast Raleigh's K-12 population, it's mission benefits all, as poverty affects all communities economically and fiscally. "It's cheaper to educate than house prisoners, therefore the issues of poverty should be important to everyone," says Jones. Everyone can play a role from volunteering, to donations, and connecting the nonprofit to STEM related businesses and professionals. Giving is critical to Daniel Center continuing its mission. The Daniel Center is a licensed, 5-star day care for its preteen children, in which some pay tuition through childcare vouchers but most of its funding comes from scholarships from individuals, corporate donors, and foundations. These donations help fund field trips, classroom materials, food among other things to keep a nonprofit afloat.
As Daniel Center continues to grow and expand its reach, within the next year it will open its pre-K classrooms and anticipates serving as many as 28 children in addition to the 12 teens and 32 preteens. The Daniel Center wants to work with children as early as possible to foster positive self-esteem and academic success. Therefore, community engagement will continue to be important. As Jones says, poverty affects us all and we can all help in some way to break the cycle of generational poverty and diminish the need for nonprofits like The Daniel Center.
---
Charlena Wynn is a doctoral student at Virginia Commonwealth University in the department of Art History.
The Daniel Center for Math and Science is a Raleigh, North Carolina based non-profit organization which provides year-round STEM education enhancement for at risk and economically disadvantaged children. The program is housed within the framework of a licensed after school and full day summer/track out child care center.