News about grants, gifts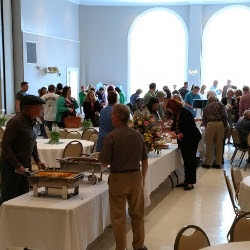 The Family Care Center of Catawba Valley raised $14,000 at their 3rd Annual Second Chance Silent Auction and Brunch. The money will go towards the operations of their apartments for homeless families.
The Winston-Salem Foundation named the recipients of the 2018 Forsyth County Teacher Grants for professional development to K-12th grade teachers in the Winston Salem/Forsyth County Schools. A total of $63,317 was granted to 38 teacher grantees.
GreenHill was awarded $19,380 from Lincoln Financial Foundation. Since 2011, GreenHill has served approximately 21,000 individuals through the support of Lincoln Financial Foundation.
Susan G. Komen North Carolina Triangle to the Coast will distribute $350,000 in fundraised dollars through the Community Health Grants Program and Komen's National Treatment Assistance Program in 2018. Eight grants were awarded locally to support organizations providing vitally needed breast cancer screening, diagnostic and treatment services and support, including patient navigation, education, medical supplies and financial assistance for under/uninsured individuals in the affiliate's 29-county service area.
News about people, groups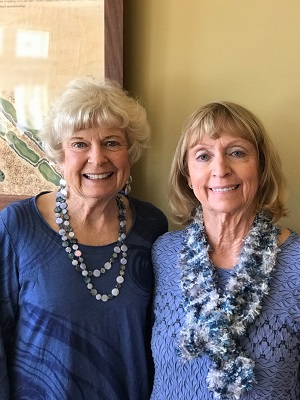 The Currituck-Dare Community Foundation named two new advisory board members: Ginger Webster of Kitty Hawk and Cynthia Jarvis of Moyock.
The Power of the Dream, a nonprofit whose mission is to create jobs and advocate for adults with autism and intellectual/developmental disorders, completed its second micro-enterprise course with three graduates.
Passage Home named Seth Friedman as its new Chief Executive Officer effective May 7th . Friedman will join Passage Home from the American Civil Liberties Union of North Carolina where, as its Director of Philanthropy, he is responsible for building that organization's fundraising infrastructure and major donor programs.
News about opportunities, initiatives
The Women's Giving Network of Wake County established a new Junior Membership to engage women under 40 in their philanthropic mission. Women under the age of 40 can now join the giving network at a reduced half-off rate thanks to the generous sponsorship of existing members.
The application period for the 2018-19 Orange County Arts Commission Arts Grants is now open. The deadline to apply is June 4.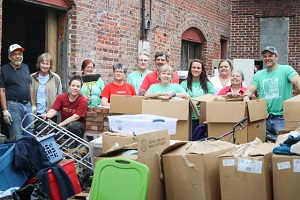 United Way of Henderson County is seeking volunteers from throughout the community for their annual Days of Caring. Across Henderson County, volunteers are needed to work on dozens of projects at many local nonprofits on Friday, May 11th and Saturday, May 12th.
Inmates to Entrepreneurs is now recruiting for their next eight week course beginning on April 25th. The course is completely free to anyone with a criminal background.
Dr. Donna Oriowo and Michelle Hope will be the keynote speakers at the SHIFT NC's 2018 Conference on Adolescent Sexual Health on May 17th-18th in RTP.
The NCTech4Good Conference will take place at The Solution Center in Durham on June 5th and 6th. Early bird registration ends April 15th.
Wakefield Rotary Club will host a Cinco de Mayo fiesta and Kentucky Derby festival on Saturday, May 5th, from 4 – 8 p.m. The event will be held at Heritage View Clubhouse, 1037 Marshall Farm Street, in Wake Forest. Proceeds will go toward the club's new vocational education scholarship for local graduating seniors pursuing a trade.
The Community Blood Center of the Carolinas is offering local high school and college students the opportunity to save lives this summer, as well as a chance to earn a $1,000 scholarship for their secondary education. The 10th Annual Students Saving Summer program invites students to host their own blood drive. The five students who host the top-producing blood drives will each receive a $1,000 scholarship, payable to the secondary educational institute of their choice.
The next AFP Triad monthly meeting, Setting Up and Closing the Big Gift, will take place Tuesday, April 24th at 11:30 a.m. at the Paul J. Ciener Botanical Garden.
The North Carolina Museum of Natural Sciences will show the film "Tremors" (1990, PG-13) on Friday, April 20th at 7 p.m.
Papa Murphy's Pizza locations in Raleigh will be holding an online fundraiser for The Raleigh/Wake Partnership to End and Prevent Homelessness. Raleigh area customers who use the code OAKCITY when placing an order online at www.papamurphys.com from April 16th-April 22nd, 2018 will have 25% of the order donated directly to The Partnership.
The 2018 RTP/Durham Caregivers Summit will take place Thursday, June 14th, from 8 a.m.-3 p.m. at The Sheraton Imperial in Durham.
Read and Feed's annual Feed the Reader Breakfast will take place on Wednesday, May 2 from 8-9 am at the North Raleigh Hilton.
WildSides, along with UNC Kenan-Flagler Business School's Center for Sustainable Enterprise, Net Impact and Center for Entrepreneurial Studies, will host a free screening of the film Staring Down Fate on Thursday, April, 19th at 6 p.m.
Guilford Green Foundation will be hosting Tom Murray, PhD/LMFT/LPCS/ASSECT, for a seminar and Q&A about transgender-related health services on Tuesday, May 1st at 6 p.m. at the LGBTQIA Center. Topics will range from hormone replacement therapy to the current standards of care in everyday medical treatment. This event is free and open to the public but space is limited, so please RSVP by e-mailing Center@ggfnc.org.
Frankie Lemmon is holding its first Bright Futures Breakfast on Thursday, May 3rd at 8:30 a.m. at North Ridge Country Club in Raleigh.
BUMP: The Triangle
is presenting its Instruments of Change concert, which will feature the Ubuntu Music Academy, the Design for Change Project, the Centennial Scholars Band and the Bull City Youth Orchestra, at Duke Memorial United Methodist Church on Thursday, April 19th at 7 p.m.
---
If you are interested in having your organization's news announced in the next News Bits, please send announcements or press releases to news@philanthropyjournal.com.