By Sandy Cyr
Trained health workers are key to good healthcare and improving lives in sub-Saharan Africa. Poor quality healthcare in the region has devastating effects on vulnerable populations and communities. Every day, people die from preventable diseases and conditions because health workers do not have access to the most up-to-date medical and management best practices, tools, equipment, and pharmaceuticals that they need to care for their patients.
LifeNet International (LN) is working to change that. Founded in 2009, by a small team led by entrepreneur Michael Spraggins, LN is a faith-based organization motivated by the desire to empower local populations and care for vulnerable people.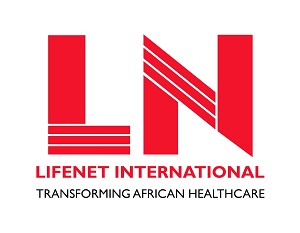 In sub-Saharan Africa, 40-70 percent of healthcare infrastructure is faith-based. Local private and public health facilities provide the vast majority of healthcare for people in the region and even the hardest-to-reach people can typically walk to a health center within two days. Unfortunately, providers in these facilities often lack access to the knowledge and tools that they need to provide quality care. Healthcare providers in hard to reach areas of sub-Saharan Africa want to care for their patients well, but they often lack the tools that they need to provide quality care. Ultimately, there is frequently a wide gap between internationally-recognized medical knowledge – simple interventions that prevent disease and save lives – and the health workers who need them to provide life-saving and life-improving care to their patients.
In 2009, Spraggins, together with a small team that included a nurse and a business analyst, began assessing needs and testing strategies in Burundi for improving healthcare. With an asset-based mindset, LN first identified existing strengths and assets on the ground. For three years, LN researched and prototyped healthcare solutions, seeking the ongoing input of locals, especially local healthcare leaders, and local healthcare professionals. The team visited health facilities, met with as many nurses and doctors as they could, and connected with healthcare oversight bodies. They also met with faith-based leaders and faith-based oversight groups, and government officials.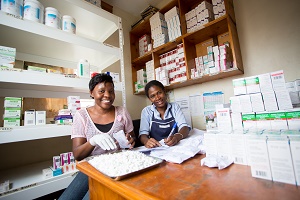 After three years of iterating and refining, the LN model was launched. LN partners with existing faith-based health facilities in sub-Saharan Africa to provide high-impact training, mentoring, and tools to improve quality of care and transform healthcare for African patients. Facilities that partner with LN receive monthly medical training, monthly management training, pharmaceutical and equipment supply, and growth financing. They began implementing this model in 2012 with ten health facilities in Burundi and rapidly grew from there. Today, LN works with 125 facilities in Burundi, Uganda, the Democratic Republic of the Congo, and Malawi.
LN's work is always tailored to the needs of individual health facilities. Their model overlays LN interventions onto the existing operations of faith-based facilities, leveraging the power of African church infrastructure.
"We are able to create a lot of leverage and that results in a high impact and return for even a small investment," says Dr. Maggie Ehrenfried, Managing Director of Development for LN. "We recognize that the vast network of churches in sub-Saharan Africa is a powerful lever for change in the region. We also maximize our impact by leveraging local assets. This model of healthcare improvement is sustainable because the local church network is already a sustainable organism in itself."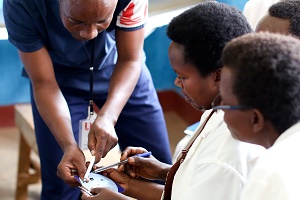 By scaling through the local church and church-run health facilities, LN can reach more patients more quickly, improving lives and ensuring that fewer lives are lost from preventable causes.
"We asked ourselves, 'What is already there and who is already working to provide healthcare to these hard-to-reach patients?' We then went a step further and explored how we could support those existing health facilities to make sure that vulnerable people are getting the care that they need to live healthy lives." says Ehrenfried.
Scaling is only possible because of the strong networks and trusting relationships LN builds locally. During the team's initial three years in Burundi, they not only researched and developed prototypes, but also built relationships in the community. Once LN was established and operating in Burundi, requests started coming in from other countries. Today, LN has a team and an office in each country where they work.
LN provides a strong bridge between internationally-recognized medical knowledge and tools and the health workers that need them. By putting the right tools in the hands of the people who need them, healthcare providers can care well for their communities. LN values the resources, experience, and expertise of local communities and embraces those strengths, which leads to high impact, scale, and sustainability.
---
Dr. Maggie Ehrenfried PT, DPT, MBA is the Managing Director of Development at LifeNet International. She holds a degree in Neuroscience from Regis University. Maggie also earned a Doctor of Physical Therapy degree from Texas Woman's University and an MBA from Regis University. She has significant experience in teaching and practicing healthcare domestically and internationally. Prior to joining LifeNet, she established a local neurological rehabilitation program in Denver, Colorado for a large national corporation.
Sandy Cyr is the Managing Editor for the Philanthropy Journal, and a fan of all things related to the nonprofit sector.