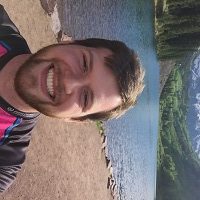 With less than a semester left (I know, I'm freaking out too!) until I complete the Masters of Public Administration program at NC State University, it has become clear what an invaluable experience my time as the Assistant Graduate Editor of the Philanthropy Journal has been.
Working with the Philanthropy Journal has given me opportunities to take what I have learned in the classroom and apply it at an organizational level. With PJ I have been able to utilize my nonprofit management education to lead us through a strategic planning and management process. I've also been hard at work this summer updating our fund development plan. I have been able to meaningfully contribute to the long-term success of this publication.
The features I have written for the Philanthropy Journal have also afforded me lessons beyond those found in my nonprofit management class. Lessons like: learning from the community you hope to serve
(Arts & Science Council
), the importance of empathy and understanding in running a nonprofit (
Bridge Communities
), and how to constantly challenge your organization's status quo (
The Minnesota State Horticultural Society
).
As students, we have to find opportunities that allow us to learn and grow while also keeping the lights on. While students gain experience with unpaid internships, they are not sustainable. Support for the Philanthropy Journal allows students, such as myself, Krystin, and Haily, to gain valuable professional experience while highlighting the work of incredible nonprofit organizations.
I hope you will join me in
donating to the Philanthropy Journal
. I am donating in support of the tireless work of my colleagues here and the tireless work of nonprofit professionals around the world. I know how hard the nonprofit sector is working to fulfill its mission and I believe that is something worth highlighting.
Graduate Assistant Editor