News about grants, gifts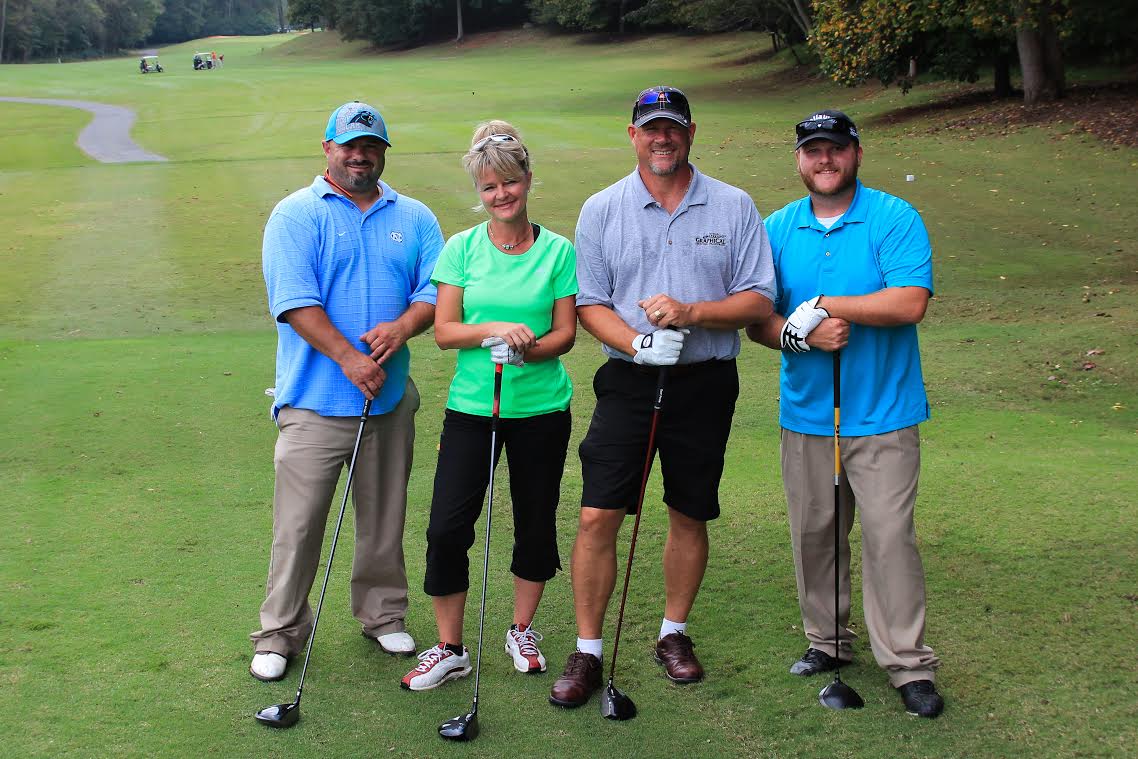 Charlotte-based new home builder, Eastwood Homes hosted its 3rd annual Charity Golf Outing on Monday, September 29th. Thanks to the support of many sponsors and teams, Eastwood Homes raised approximately $58,000 for the Levine Children's Hospital.
WakeEd Partnership has been given a matching funds opportunity from the Wake County Public School System for the second year in a row, a $50,000 one-to-one match to support WakeEd's Teacher Innovation Grant program.
With support from campaign donors, volunteers and the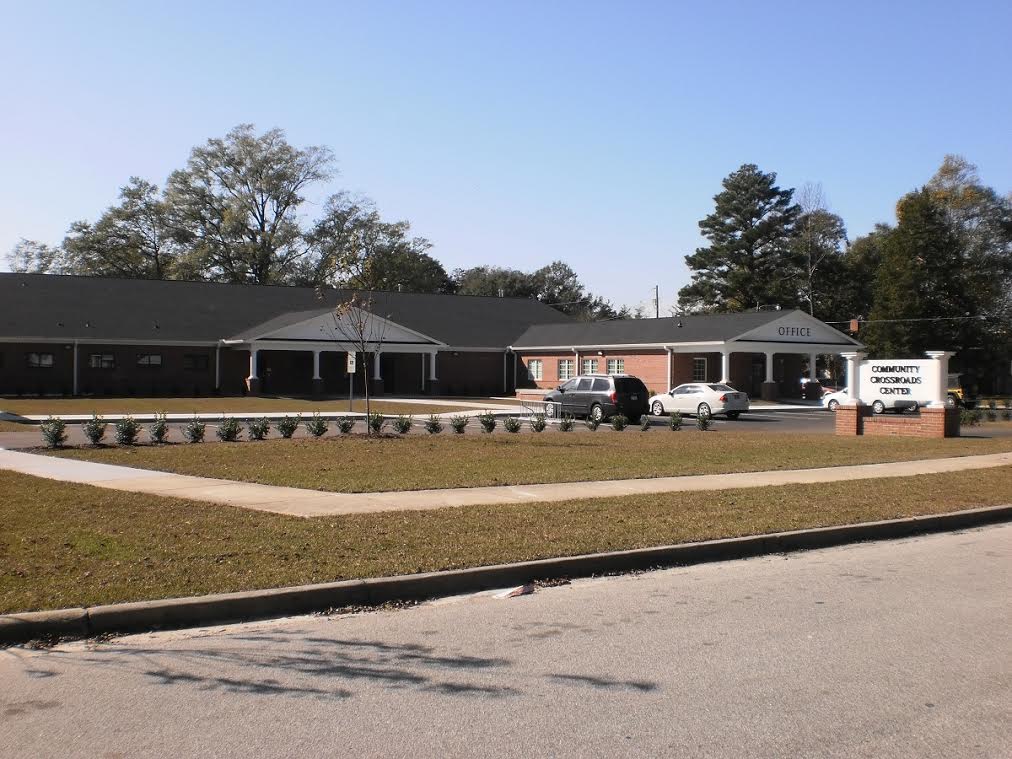 member-funded State Employees' Credit Union (SECU) Foundation, the Community Crossroads Center, formerly Greenville Community shelter, moved into its much larger facility earlier this year, providing emergency shelter to homeless individuals and families. The Center received a $750,000 interest-free construction loan from SECU Foundation and the North Carolina Housing Finance Agency to build the shelter that now has the capacity to house 100 individuals and four families.
Through its Hands & Feet Community Service Program, HF Financial, a general agency of Massachusetts Mutual Life Insurance Company, raised $1,060 to support Patriots Path.
IntraHealth International is participating in a challenge fund and have reached $83,330. They will receive a matching grant from The Stewards Fund if they receive $92,625 total.
News about people, groups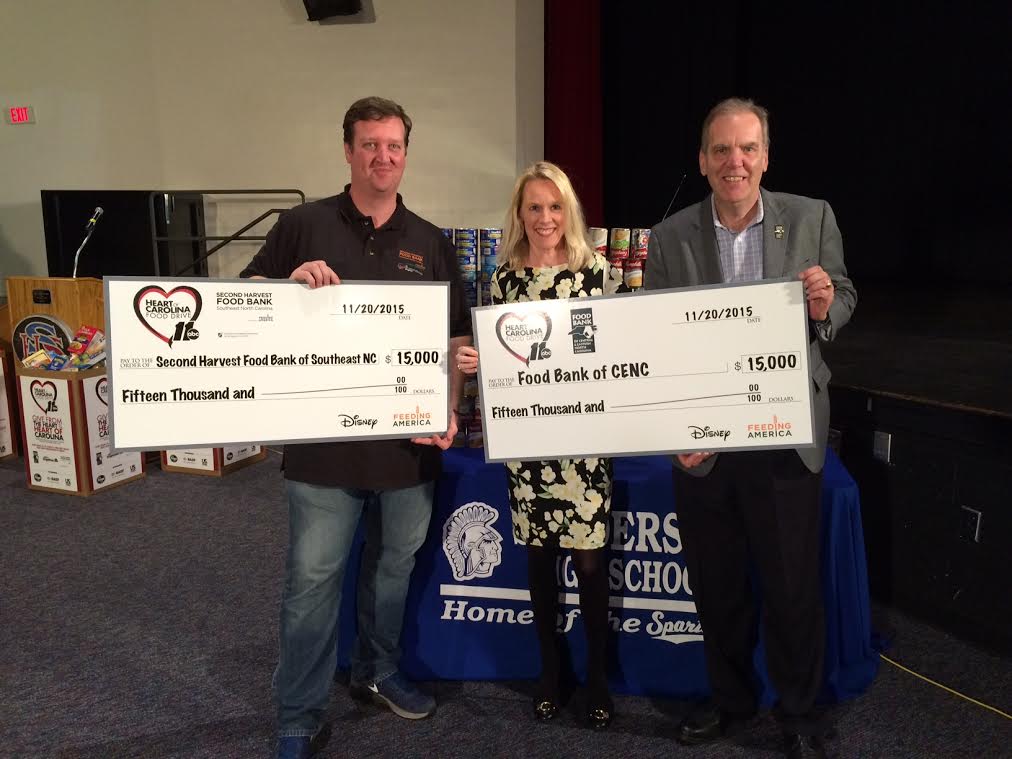 ABC11 issued a call to action to viewers in its 23-county broadcast area in late November when they kicked off the 29th Annual Heart of Carolina Food Drive with the Food Bank of Central and Eastern North Carolina. The food and funds drive ended on Wednesday, December 9th with Drive Thru Day. The event exceeded its goal and the proceeds will ultimately provide more than 600,000 meals.
The Mint Museum hosted the Mint to Move Dance Night on December 18. The event featured local visual and performing artists, music, dance lessons, and a Giving Train that will benefit CMS Metro School.
The Golden LEAF Foundation and the North Carolina State Education Assistance Authority opened their scholarship application to first-time recipients to assist with tuition at participating institutions for the 2016-17 academic year. The awards are valued at $12,000 ($3,000 per year for up to four years) for high school seniors and community college transfer students students from qualifying counties who attend a participating North Carolina campus.
On Friday, December 18th, Greensboro nonprofit organization Freedom House will expand its residential treatment program into Reidsville and open a newly renovated home for mothers and their children recovering from alcoholism and drug addiction.
On December 8th, Me Fine Foundation and Headbands of Hope collaborated on a delivery of festive headbands and hats to children being treated at the UNC Children's Hospital. Each organization's mission is to serve children battling critical illness.
Through the Duke Energy Foundation program Helping Home Fund, a $20 million program funded by Duke Energy shareholders, more than 900 North Carolina families and homes were provided more than $3 million in energy-saving upgrades this year.
Dr. Angela H. Quick, Senior Vice President, NC New Schools/Breakthrough Learning, delivered opening remarks at the 2015 Presidential Awards for Excellence in Mathematics and Science Teaching event. The seven North Carolina state finalists and 2014 award recipients were recognized for their contributions to mathematics and science education in North Carolina.
On December 17th, Little River K-8 School completed the 3rd Annual Little River Big Hearts Christmas Toy Drive with delivery of toys to the Durham Rescue Mission.
News about opportunities, initiatives
Burning Coal Theatre Company's new Director of Education, Jorie Slodki, will be teaching a class in Public Speaking for Professionals January 18th through February 8th, 2016. Participants will spend four weeks learning about speech-writing, rehearsal techniques, and stress-reduction.
On Wednesday, January 13th, the NC Museum of Arts and United Arts Council will present new arts and cultural data, information on upcoming arts events, the new Piedmont Laureate, and in conjunction with the Greater Raleigh Chamber of Commerce, recognize Wake County citizens and companies who are significant supporters of the arts.
From May 20th-22nd, 2016, Make-A-Wish Eastern North Carolina will host its first-ever Trailblaze Challenge. This new endurance event is a 24.8 hike that caters to all levels from novice to advanced outdoor enthusiasts, while raising much needed funds to help grant the more than 200 wishes each year to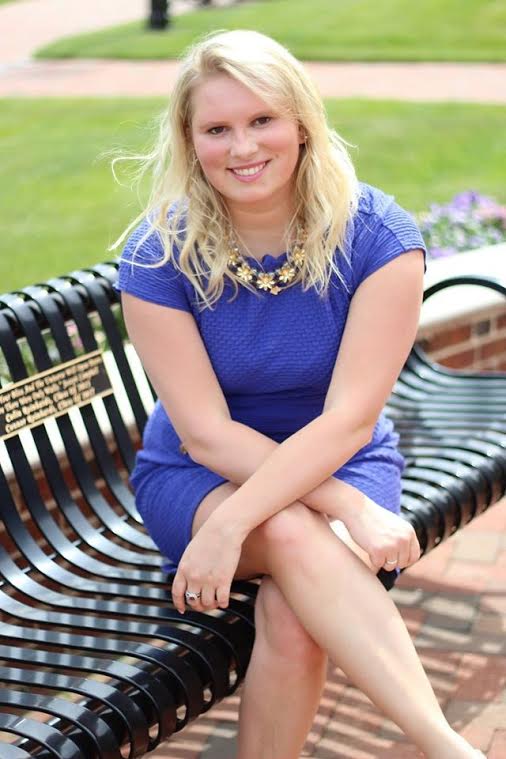 children with life-threatening medical conditions in eastern North Carolina.
The American Heart Association is looking for corporate business professionals between the ages 25-35 who are interested in joining the American Heart Association's new Emerging Leaders Group in the Triad area. The Emerging Leaders Group seeks to connect with Triad-wide business professionals, who are interested in social and professional networking, leadership opportunities, mentorship, philanthropic efforts and community involvement.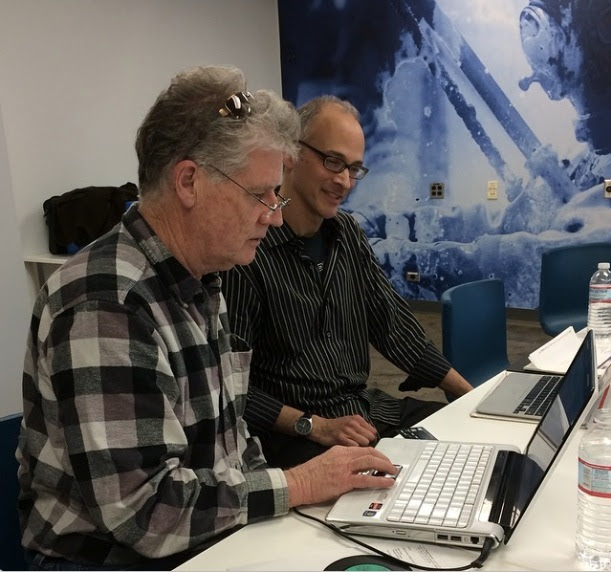 On January 13th, Triangle ArtWorks Law + ArtWorks group is offering its Practicum Workshop on Copyrights for writers. Attendees will walk through the process of registering their rights as they prepare to file a live application to register copyright with the U.S. Copyright Office.
SHIFT NC will host the 2016 State of Adolescent Health on January 26th, a forum to discuss the strides North Carolina has made in addressing adolescent health and the needs that still challenge the state and its communities. The theme for the 2016 event is "Statewide Vision, Local Impact."
The Durham Performing Arts Center
is hosting the first Leadership Triangle After Hours on
Thursday, January 14
th. Attendees can learn more about
Leadership Triangle
's three main programs – the Regional Program, Transforming Leaders Program, and Executive Program.
Spring Arbor of Raleigh
is holding a food drive to help those who are less fortunate during the holidays. The food drive will take non-perishable food items and household supplies until December 22nd.
On Wednesday, December 23rd, the Durham Rescue Mission will be hosting their Annual Christmas Community Dinner with the help of over 500 volunteers. The homeless and needy will enjoy a traditional, hot Christmas meal and there will be free bags of groceries and free clothing, including warm coats and toys for the children.
---
If you are interested in having your organization's news announced in the next News Bits, please send announcements or press releases to news@philanthropyjournal.com.