News about grants, gifts
Trustees of The Duke Endowment in Charlotte approved $10.3 million in grants to United Methodist organizations of North Carolina.
Red Cross volunteers and partnering organizations from across Eastern North Carolina installed hundreds of smoke alarms in homes of military members and their neighbors on September 10th.
The Housing Opportunity Foundation awarded twelve local nonprofits and seven area Habitat for Humanity agencies a total of $50,000 and also donated $5,000 to Housing First Charlotte-Mecklenburg and Urban Ministries Charlotte to benefit the creation of an apartment complex for chronically homeless individuals.
News about people, groups
The Student Government Association of Fayetteville Technical Community College hosted a 9/11 observance event on September 9th to honor those who lost their lives during the terrorist attacks.
On September 2nd, ArtsGreensboro and Downtown Greensboro Inc. presented the Fabric of Freedom series of arts programs that celebrate the diversity and cultural history of Greensboro as part of their first Friday celebrations.
Activate Good held a 9/11 Weekend of Service on September 9th-10th; volunteers worked on over 100 service projects around the triangle.
On September 10th, the Urban Ministry Center hosted the ArtWorks 945 Annual Art Show that featured works by homeless and formerly homeless individuals.
The North Carolina Museum of History opened an exhibit on September 10th, featuring art that represents all three regions of the Tar Heel State.
The Mint Museum hosted a Sunday Fun Day on September 11th, featuring Family Arc: The Art of John Biggers.
News about opportunities, initiatives
The Hispanic League will host their 24th annual fundraiser FIESTA in Winston-Salem on September 24th.
The Orange County Department on Aging and the Orange County Arts Commission will sponsor free performances of Sheila Kerrigan's "The Mime Who Talks!" on September 15th, in Hillsborough and September 26th, in Chapel Hill.
Spring Arbor of Raleigh will host its 1st Annual Softball Spook-Tackler Fundraiser on October 29th, at Knights of Columbus Raleigh; proceeds will go to the Alzheimer's Foundation of North Carolina.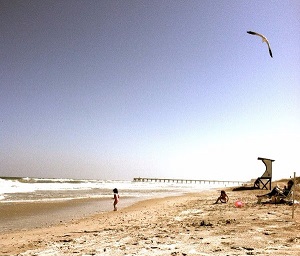 The Shore Grief Center will host its annual fundraiser walk, A Walk Along the Shore, September 12th, at Southeastern Seminary in Wake Forest.
Operation North State will hold the Jordan Lake Top Shelf Fishin' Festival on September 30th followed by a season-ending Peer Fishin' Festival which will be held on Ocean Crest Pier at Oak Island, NC on October 8th, for wounded warriors and disabled veterans in the state.
Applications for the 2017 Piedmont Laureate will be due September 22nd; The Piedmont Laureate Program is sponsored by the Durham Arts Council, Orange County Arts Commission, United Arts of Raleigh and Wake County, Office of Raleigh Arts, and Durham programs are sponsored by the Durham County Library.
Charlotte's Jazz Arts Initiative (JAI) will hold auditions for the JAI Youth Workshops on September 17th and 24th, for students in grades 6 – 12 who want to learn more about playing jazz. These workshops will be held at Central Piedmont Community College, Sunday afternoons from October 2nd – January 15th.
Guilford County Schools' students considering applying to a private college or university can meet with representatives from over 40 schools during a free reception and forum, hosted by Say Yes Guilford on September 13th at the Greensboro Coliseum.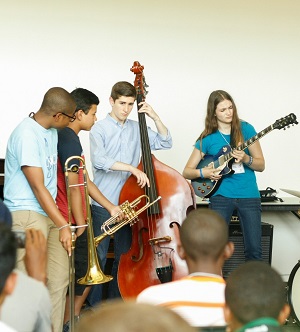 On October 2nd, the Town of Chapel Hill will host its annual Festifall Arts Festival featuring handmade artworks along with live performances.
The Piedmont Farm Animal Refuge will host its Annual Benefit for the Animals on October 22nd, in Raleigh.
The North Carolina Museum of Natural Sciences will host a free event, the 20th anniversary of BugFest, September 17th.
The Office of Raleigh Arts in collaboration with GoRaleigh will accept submissions from Wake County artists to create original designs for the sixth iteration of Art-On-The-Move until October 20th.
The Durham Arts Council and The Carolina Theatre of Durham will present the Arts Education Fair 2016 on September 14th, at the Carolina Theatre.
Tar Heel Downtown will host a game-day celebration to rev-up the football season on September 16th, at the Plaza at 140 West Franklin Street; this event will be sponsored by the Chapel Hill Downtown Partnership, The University of North Carolina at Chapel Hill Athletics, and the Town of Chapel Hill.
---
If you are interested in having your organization's news announced in the next News Bits, please send announcements or press releases to news@philanthropyjournal.com.