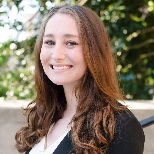 Special to the Philanthropy Journal
By Rachel Horowitz
When is someone too young to make a difference in a nonprofit organization? According to the Young Nonprofit Professionals Network (YNPN), the answer is never. The nonprofit workforce is expected to consist of 75 percent millennials by the year 2025 (Mobile Cause). To answer this, organizations such as YNPN are popping up across the country with a mission to give young nonprofit professionals essential skills for leadership and opportunities to network.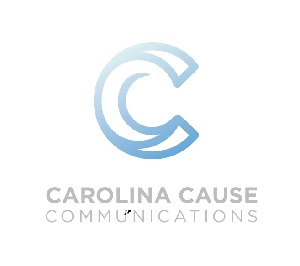 More than 200 emerging and established nonprofit leaders converged on North Carolina State University's McKimmon Center in May for the fourth annual #NonprofitSTRONG summit. These individuals spent the day networking with executives, advocates, social workers, undergraduate and graduate students, board members and recruiters.
"Young people are the future of the nonprofit sector, and it is up to us to lead the sector," said Triangle YNPN Board Chair Molly Rivera. "We provide the professional skills and a network of people to make an impact on the community."
Conferences for young professionals typically include a keynote address as well as choose-your-own breakout sessions in areas such as staff and volunteer engagement, data and crowdfunding, diversity and inclusion, and salary negotiation and time management. #NonprofitSTRONG also showcased opportunities for professional headshots, resume reviews and informational interviews.
"I came here to network and understand the nonprofit community in the Triangle," said Symone Fogg, a #NonprofitSTRONG attendee and branding and creative strategist at the Quality Education Institute. "It is great to see people entrenched in their work and how we can make this [network] a more sustainable one."
In a recent national survey, only 4 percent of young professionals believed that nonprofit work was a viable career path (Pathfinder Solutions). Conferences that promote interactions among people of all experience levels can show that there are various nonprofit opportunities available to millennials just entering the workforce in many specializations from communications to program planning to data strategy.
"In the digital age, it's important to meet people face to face so they can hire someone they know rather than hire someone off of a resume," said NC-State alumnus Casey Halejak, who attended #NonprofitSTRONG as well as the 2018 Create Good conference.
Ultimately, conferences such as #NonprofitSTRONG strive to make networking affordable and accessible so that young professionals can exchange ideas and resources to take back to their organizations.
"It's important to provide opportunities to network with people in the field and are passionate about their work," said Triangle YNPN Summit Chair Tanaya Suddreth. "We all understand each others' positions because we have been in those places before."
Are you a millennial interested in enhancing your professional skills? Here are additional resources for young professionals in the nonprofit sector:
Young Nonprofit Professionals Network
Resources: Regional and national conferences, networking tips, job and internship listservs, professional development programs
Association of Fundraising Professionals – Next Generation Committee
Resources: Career-based web resources, mentoring opportunities, membership and certification, international conferences, LinkedIn groups
Free webinars
Resources: Specialty webinars related to event planning, fundraising, marketing, volunteer management, leadership, finance and analytics
Fellowships
Resources: StartingBloc fellowships, Fulbright scholarships, local opportunities
Do you know of other helpful resources for young nonprofit professionals? Feel free to let us know via email at info@carolinacause.com.
---
Rachel Horowitz is the volunteer manager at Chatham Habitat for Humanity, a nonprofit organization that provides affordable housing and opportunities to low-income families. She received her B.A. in Media and Journalism and Psychology at UNC-Chapel
Hill.