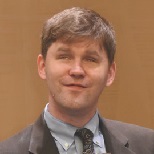 Special to the Philanthropy Journal
By Eric Bridges
The American Council of the Blind (ACB) strives to increase the independence, security, equality of opportunity, and quality of life, for all blind and visually impaired people. A tool that has been effectively utilized to achieve this mission has been the art of structured negotiation versus litigation.
By definition, Structured Negotiation is a collaborative and solution-driven dispute resolution method conducted without a lawsuit on file – in short, a "win-win" approach to resolving issues.*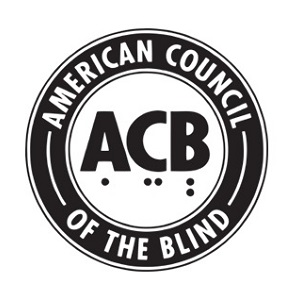 What if your life depended on critical dosage and timing of medications? What if you couldn't see well enough to read directions or tell the medications apart?
One of ACB's most successful outcomes using structured negotiation was compelling major pharmaceutical companies to implement an accessible prescription labeling strategy, so individuals impacted by vision impairment could independently access and review the information on their prescription labels. The goal of this strategy was to prevent blind and visually impaired individuals from mis-dosing or mixing-up their medications, which could have serious, if not lethal consequences.
This strategy was important for everyone with vision loss, but of particular importance to seniors, who often cope with age-related eye disease such as age-related macular degeneration (AMD), glaucoma and diabetic retinopathy, and in some cases, cognitive issues, further complicating matters.
According to the Centers for Disease Control's (CDC) Vision Health Initiative, more than 21 million Americans experience vision loss even with corrected lenses. Of those, 3.4 million are legally blind and 80 million have a health condition that puts them at risk of losing their vision, such as diabetes or stroke.
Prevent Blindness America, which tracks vision loss and eye disease conditions, projects that the number of Americans with blindness will double by 2030 as the Baby boomer generation continues to age into their senior years.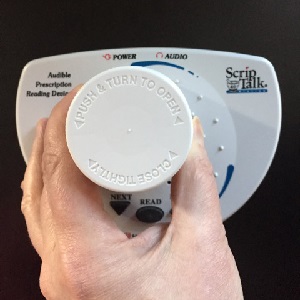 The CDC reports that Americans fear blindness more than cancer. It often results in additional chronic mental and physical health conditions such as severe depression, obesity, and increased morbidity. Among working age adults, injury remains a major cause for younger adults, with diabetic retinopathy and glaucoma occurring more frequently among adults in their 40's and 50's, with the latter two more prevalent in communities of color and underserved populations. Among older-age adults, AMD also becomes a leading cause of blindness, with vision loss becoming more and more common as an individual moves past the age of retirement.
In a 2013 report published by the U.S. Department of Housing and Urban Development (HUD), Measuring the cost Savings of Aging in Place, HUD reported 89% of older-age adults would prefer to stay in their homes as they get older. Nevertheless, the percentage of increase in institutional care has risen significantly, with Medicaid seeing a 95% increase in spending from 1999 – 2007. HUD reports Medicaid covering 62% of institutional care in our country. As we continue to see the baby boomers live longer into retirement, the cost of long-term care will rise proportionately with government carrying much of the cost. In FY2016, the Kaiser Family Foundation reported that Medicaid spending of Fee-for-Service Long-Term Care exceeded $114 billion, with over $58 Billion spent on home-based care and over $45 Billion going to institutional care in a nursing home.
Taking this into consideration, it is critical for the marketplace to understand the positive impact that can come through providing greater accessibility and universal design to products and services that support independence in the home, reducing the reliance on expensive long-term care solutions. Tools such as talking prescription labels, accessible smart home appliances, and expanded audio description services are simple ways that the marketplace can meet the demands of an aging population that is experiencing greater incidence of vision loss.
Through the implementation of accessible prescription labeling via structured negotiation, the American Council of the Blind achieved a victory, not only assisting the growing pool of individuals impacted by vision loss, but also in addressing the enormous costs confronting society in dealing with an aging population. A win-win solution, indeed!
---
*As defined by the law offices of Laney Feingold
---
Eric Bridges is the Executive Director of the American Council of the Blind. In this role, Eric is responsible for overseeing the day-to-day operations of ACB's national office in Alexandria, Virginia, and its administrative office in Minneapolis, Minnesota. Eric has served ACB since 2007, as the director of advocacy and governmental affairs, Director of External Relations and Policy, and currently as Executive Director.