Special to the Philanthropy Journal
By Annabel Maw, Marketing Communications Manager at JotForm
Reaching donation goals is always top of mind for nonprofits.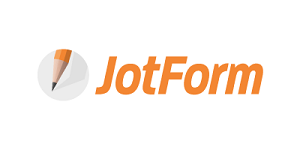 But it's no secret that achieving these goals can be stressful — a lot of time, strategy, and behind-the-scenes work goes into making sure the process is seamless, funds are correctly allocated, and donors are happy.
We've put together a few tips on how to overcome these challenges and reach your donation goals this summer.
Make it easy to donate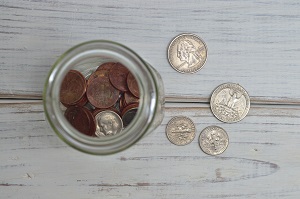 When it comes to making a purchase or spending money on something, people are more likely to complete the transaction if it's easy for them to do so. Ever notice how you can buy something on Amazon with just one click? It's so easy that people do it impulsively, even if their original intention was to save the item in their cart.
According to Digiday, "The big problem one-click buying eliminates is shopping-cart abandonment…. The average shopping cart abandonment rate is about 70 percent."
That said, just like for-profits, nonprofits need to avoid "donation abandonment" by making it as easy as possible to donate.
To overcome this challenge, be sure that there are clear donation buttons on every page of your website. Once someone clicks on a donation button, immediately direct them to a clear, simple form so they can follow through with the donation without any hassle.
Additionally, your nonprofit should make sure your volunteers know about donation opportunities. Be sure there is a volunteer coordinator to spread the word and collect donations on the go via an online mobile form like DipJar, or a tissue box for cash.
Pro tip: Some people don't carry cash anymore, so having the flexibility to collect credit card donations will likely increase donation amounts.
Use free and powerful software tools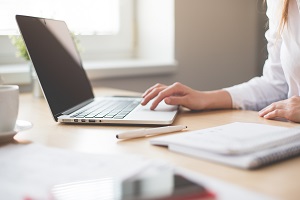 We talked a little bit about collecting donations online, but you may be wondering how it works and what it takes to implement.
Whether you realize it or not, there are many cloud-based tools, such as online form builders, project management apps, and all-in-one solutions that are completely free of charge. And if they're not free, most tools have hefty nonprofit discounts. Better yet, these tools automate and streamline workflow, which means less work for you.
If you're just getting the hang of these kinds of software tools, be sure to get started with a powerful online form builder that has native, built-in payment processors. You'll be able to collect donations and donor information simultaneously. This functionality is important for your organization because it allows you to see who has donated and when they completed the donation.
With your form builder, you'll also be able to integrate with other apps, such as spreadsheets, customer relationship management (CRM) software, email marketing tools, and much more.
For example, if your organization wants to keep tabs on donors, they can link their donation forms to a CRM and follow up when need be. Maybe your nonprofit wants to encourage donors who gave $100 or more in the past six months to donate again. You can easily pull a list and create an email marketing campaign that targets this group.
Linking your software apps will create a powerful workflow, making your process for collecting, tracking, and managing donor data a breeze.
Keep cultivating donor relationships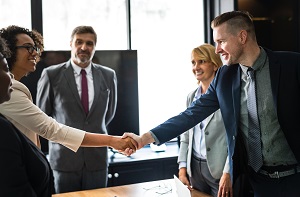 Nonprofits should see the value in all donors. Each donor is important, and building relationships with them is even more vital. The reason? You have a better chance of convincing them to become a monthly donor.
According to Classy, the number-one reason to invest in monthly donors is to increase revenue. The more monthly donors your nonprofit has, the better off you are because of their lifetime value. Monthly donors provide your nonprofit with a steady stream of income, which makes it easier to hit donation goals now and in the future.
The best way to get donors to keep on giving is to cultivate a relationship with them and engage them. They need to know what's going on in your nonprofit and be reminded of all the great work that you do.
A great way to go about this is to set up an online ecosystem to keep them in the loop. This can be a simple update, such as sending them a monthly newsletter about what your organization is up to.
You can also send customized emails tailored to their demographic. But no matter how you decide to reach out, be sure to always include a call to action that asks them to become a monthly donor.
Put these best practices to work, and watch your donations skyrocket this summer.
---
Annabel Maw is a marketing communications manager at JotForm, a full-featured online forms platform for easy data collection and management. When she's not blogging, she enjoys international travel, concerts, and artisan coffee. Say hi @AnnabelLMaw