News about grants, gifts
Central European University's Open Society Archives have been renamed the Vera and Donald Blinken Open Society Archives in honor of the couple, who have provided a major gift to the institution. Their gift will create a permanent endowed fund.
News about people, groups
Hatch was honored with the Tree of Life Award and an Award of Excellence for its innovative, high-quality work, and environmental stewardship on the Forrest Kerr 195 MW Hydroelectric Power Project located northwest of Stewart, British Columbia, receiving the highest recognition in Natural Resources, Mining, Industry & Energy category. Hatch and Hatch Mott MacDonald were also honored with the Outreach Award and an Award of Excellence in the Community Outreach and In-House Initiatives category for their contribution to Canada's economy, society, and environment.
October 20th-23rd, The International Fundraising Congress convened in the Netherlands to discuss the best practices of fundraising. Daryl Upsall and David Cravinho hosted the event in which face-to-face fundraising was proofed to be recession proof.
Christopher Purdy, CEO of DKT International presented at the Family Planning Conference in Nusa Dua, Bali which was rescheduled from its early November dates to January 25-28, 2016.
Animal Defenders International rescued 33 African lions from circuses in Peru Colombia and have been airlifted to their new home in Emoya Big Cat Sanctuary in Limpopo province, Africa.
Jubilant Bhartia Group and Schwab Foundation for Social Entrepreneurship gathered for the Social Entrepreneur of the Year-India 2015 awards ceremony. Shri Piyush Goyal, the Minister of State for Power, Coal, New, and Renewable Energy of India was the chief guest for the November 3rd ceremony.
AflaSTOP's storage and drying technologies were recently featured at the 2015 East African Grain Council Agribusiness Exposition in Nakuru County, Kenya. Hosted at Kabarak University, the theme, "Enhancing Innovation in Agribusiness to Increase Productivity and Improve Food Security," resonated with the mission of ACDI/VOCA and ASI's novel drying technology.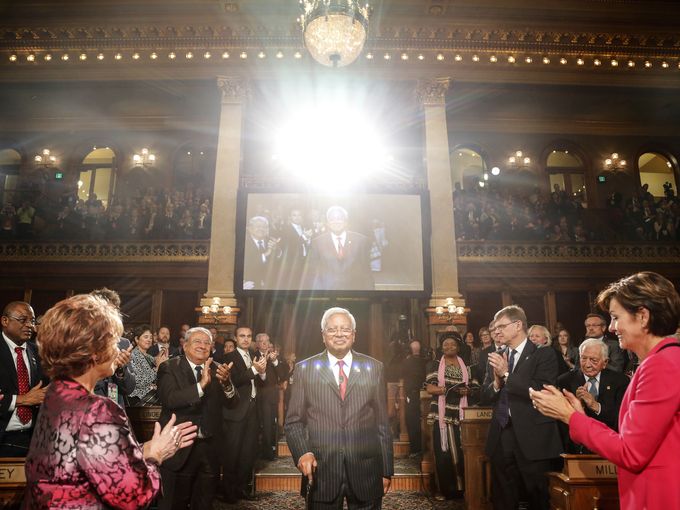 On October 15, BRAC Founder and Chairperson Sir Fazle Hasan Abed accepted the 2015 World Food Prize in Iowa. He said the true heroes are poor people themselves, especially women, who lead their families on a path out of poverty.
Survival International in partnership with the Dongria Kondh tribe to issue an international campaign against a company planning to create an open-cast mine. India's Supreme Court upheld the Dongria's rights to reject the mine.
The Chief Digital Officer Forum returns to London on the 13th & 14th of April and will gather the sector's most progressive leaders who are transforming & innovating their digital strategies to ensure success for the New Year. BBC, Travelex, Just Eat, Zurich, NHS Blood & Transplant, The Times, BT, Avivia, and ITV News are among the confirmed Chief Digital Officers speaking at this year's forum.
Last week, The Aspen Institute announced the launch of operations of the Aspen Institute Kyiv as part of its network of ten international partners in Europe, Latin America, and Asia. The goal of Aspen Kyiv is to become a valuable and respected platform for open dialogue to address regional challenges. It will be headed by a board of directors chaired by Natalie Jaresko, Minister of Finance of Ukraine, and Vice Chair is Anatole Klepatsky and the Executive Director is Sergey Koshman.
Said Business School and the Pershing Square Foundation have announced their latest scholarship winners for the Oxford 1+1 MBA program, which recognizes outstanding individuals who are working to solve global social challenges that span from water to technology for small businesses to pharmaceuticals. This year's winners are: Ndakuna Amidou, Ashley Thomas, Davidson Edwards, and Bobojon Nazarov.
News about opportunities, initiatives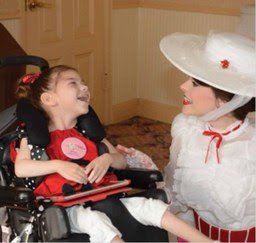 Children's Wish is now expanding their reach to grant more wishes. Children with serious neurological and genetic diagnoses, like severe cerebral palsy, are now eligible for their most heartfelt wish. In Canada, an estimated 2,000 children have severe cerebral palsy.
Elecrama 2016, the world electricity forum, will take place February 13-17, 2016 in Bengaluru, India.
The Inter-Parliamentary Union, the Geneva Center for the Democratic Control of Armed Forces, and the Graduate Institute's Inclusive Peace and Transition Initiative held a public panel discussion on 'Promoting Peaceful and Inclusive Societies: Practices that Count' in the framework of the Geneva Peace Week.
Tata Trusts and Prodea Systems announced that 75 million residents will now be able to benefit through their partnership which aims to bring more residents of the state of Rajasthan online and enables them to access important information and services in the areas of health, finances, agriculture, farming, education and entrepreneurship.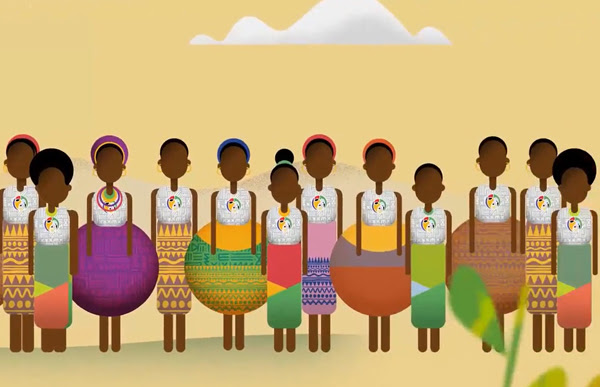 On November 24th, morthers2mothers, which empowers mothers to help end pediatric AIDS, began their Giving Tower Holiday Challenge to raise $100,000 to employ 50 Mentor Mothers for a year.
The IKEA Foundation has partnered with the United Nations Higher Commissioner for Refugees to help create better lives for thousands of refugee families and children through its Brighter Lives for Refugees (BLFR) campaign. BLFRbrings light to people living in refugee camps. The purchase of every LED product sold, including bulbs and lamps, from Nov. 29 – Dec. 19 at IKEA stores will result in over a dollar's contribution to the campaign, giving Americans an easy way to give back to the refugee community.
---
If you are interested in having your organization's news announced in the next News Bits, please send announcements or press releases to news@philanthropyjournal.com.