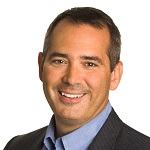 Special to the Philanthropy Journal
By Eric Groves
The bigger a donor's bank account, the bigger their donation – right? This is perhaps true on an absolute basis, but, it turns out there's a lot more to charitable giving than that. Recent data collected by Alignable shows small and medium businesses and their owners give more charitably on a percentage basis than their corporate counterparts. With small businesses making up about 50 percent of the nation's GDP, it's important to shine the light on these overlooked entrepreneurs who understand the importance of giving back. Based on a recent survey by Alignable of charitable giving behavior among small businesses, below are some tips for how nonprofits can work with small businesses to make charitable giving a win-win proposition.
Giving Takes Many Forms

The local shop down the street might be more willing to give or help than you previously thought. In fact, 90 percent planned to give to local charitable organizations, while 10 percent planned to donate to national organizations. You just need to make the right request.
Of those surveyed, about 81 percent said they'd give cash. However, 75 percent said they'd give goods or services, and 67 percent plan to give their personal time. Accordingly, when making a charitable donation request from a business, have three requests in mind: cash, a service or a good, or a request of time. This way, if a business wants to donate, they have options that both help you out and make them feel good.
Recognize these local businesses in your marketing communications and you stand to increase your appeal to small business owners and the magnitude of their contributions.
'Who' Matters Just as Much as 'What'
Arm yourself with a bit of homework before pitching. The Alignable data suggests that men donate more than women, with 58 percent planning to give more to charity this year, compared to just 39 percent of women. Men are also almost twice as likely than women to give 20 percent or more of their profit to charity.
Furthermore, if your nonprofit involves working with immigrants or non-native people or causes, then the data is on your side. More than half (58 percent) of first generation immigrant-owned businesses planned to give more to charity this year, compared to 46 percent of non-immigrant-owned businesses. Immigrant-owned businesses also tend to give a significantly higher portion of their profits: 15 percent gave or planned to give over 20 percent of their profits, while only 9 percent of other businesses plan to give that much. Keep this information in mind when formulating your pitch: Not only do more of these businesses give, they give a lot more.
Location, Location, Location
On a grand scale, know where you might have the most success with small business solicitations, and where you might not. Regionally, the South is the most charitable, while the western United States was reported as the least giving. How can you use this data? If your nonprofit has multiple locations across the nation, think strategically of where you make your requests. Goods and services or personal time donations might be more likely than financial contributions in certain regions.
Where's the Request?
On a (much) smaller scale, where in a retail store you make your charitable request might have an impact on the donation received. Point-of-sale donation requests did not fare well in Alignable's survey. Nearly 75 percent of small business owners either opposed or had no opinion on cashiers asking for donations at checkout. By contrast, a survey of American consumers found that 71 percent of respondents have donated to charity at the register. Even though people might give, businesses may be reluctant to consider the request. Just like real estate, donations are all about location, location, location.
About Time
In addition to location, timing matters, too. The Alignable data showed that small businesses are solicited rather frequently; 20 percent report being solicited for donations more than 100 times per year. Consider this stat when timing your solicitation efforts – don't wait until late November to start. However, the holiday heartstrings might help; 86 percent of small business owners say they are motivated to give back because it is personally meaningful.
They also think with their checkbooks; 28 percent cite tax deductions as a motivator. As a nonprofit, you can use this information to your advantage. Here you can find some tips on how small businesses can use charitable donations to their tax advantage. Use these tips to prepare yourself when pitching businesses that might want to give charitably for tax reasons.
The results from Alignable's survey are enlightening, and at times, surprising. As a nonprofit, leverage the data to tailor your pitch to be as effective as possible in the new year.
---
Eric Groves is the co-founder and CEO of Alignable.com. Alignable provides small business owners with a free place online to gather, make connections, collaborate and work together to find answers to challenges and paths to new customers.
Prior to Alignable, Eric was SVP Sales & Business Development at Constant Contact for more than 10 years, leading the company's go-to-market efforts and growing the business from start-up stage to 400,000 customers and $200MM in revenue. He has appeared on MSNBC's Your Business and contributes to Small Business Trends, Fast Company and Yahoo Small Business.