News about grants, gifts
Sweet Cheeks Diaper Bank announced the donation of their 1 millionth diaper to a family in need on August 6th.
The Roofing Contractors Association of South Florida donated $100,000 to Make-a-Wish Foundation Southern Florida on August 7th.
Helen's Hope Chest received a $10,000 grant from the Mesa HoHoKams to kick-start Foster360 on August 7th.
Community Foundation of Broward is now accepting grant applications as part of its ongoing Economic Independence program.
News about people, groups
The Parent-Child Home Program's annual gala will take place on November 2nd at Cipriani 25 Broadway in New York City.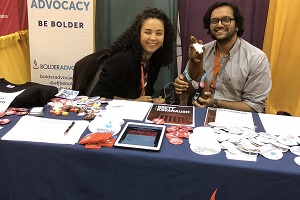 The Alliance for Justice Communications, Outreach and Bolder Advocacy teams attended the annual Netroots convening of progressive activists in New Orleans last week.
On August 3rd, Rob's Barbershop Community Foundation completed its 12th installation of a barber/beauty shop.
The Brain & Behavior Research Foundation announced the winners of its 2018 Klerman and Freedman Prizes on August 3rd.
Human Rights First announced Mwatana Organization for Human Rights as the recipient of the 2018 Roger N. Baldwin Medal of Liberty on August 2nd.
Daryl Newell was named President of Seaway on August 1st.
The Beloved Festival began on August 10th.
The seventh annual Hamptons Cup Polo presented by Cartier on August 5th, raised more than $500,000 for Robin Hood.
Code for America's Future of Civic Tech panel discussion took place on August 11th.
Greater Waterbury Interfaith Ministries and the Waterbury Juneteenth Celebration Committee were named the recipients of the 2018 Trustee Fund Award on August 7th.
News about opportunities, initiatives
The Congressional Black Caucus Foundation, Inc. announced on August 3rd that Cory Booker and Senator Kamala D. Harris will serve as honorary co-chairs for the 48th Annual Legislative Conference, scheduled for September 12th- 16th.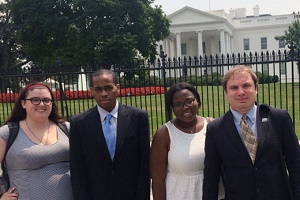 RespectAbility is currently accepting applications for the National Leadership Fellowship.
Good Grief will kick off the 12th season of Nights of Support this September.
Wild River Grille's Dinner with Your Dog event will take place every Monday in August. 10% of every meal will be donated to the SPCA.
Kershaw's Challenge will host PingPong4Purpose on August 23rd at Dodger Stadium.
The Enterprise Center will host Lighting The Torch 2018 on October 4th as the pinnacle event of Minority Entrepreneruship Development Week.
Wolf Trap Foundation for the Performing Arts announced the 2018 Wolf Trap Ball will be held September 15th on the Filene Center stage at Wolf Trap National Park for the Performing Arts.
The Association of Fundraising Professionals Fort Lauderdale/ Broward Chapter will host Diversity in Philanthropy: Turning Talk into Action on September 11th.
---
If you are interested in having your organization's news announced in the next News Bits, please send announcements or press releases to news@philanthropyjournal.com.