News about grants, gifts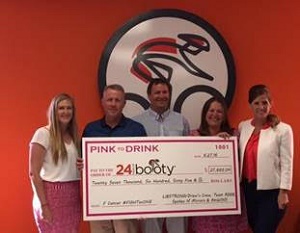 Charlotte cancer-fighting block party "Pink to Drink" raised nearly $28,000 for 24 Hours of Booty. The event took place simultaneously at The Olde Mecklenburg Brewery, Sugar Creek Brewing Company and Great Wagon Road Distillery.
The Belk Foundation awarded more than $2 million in grants to improve education in its most recent fiscal year, focusing on two areas: strengthening public school teachers and leaders, and ensuring that students are achieving on or above grade level by third grade.
Band Together held one of its most successful concert events to date, featuring Trampled By Turtles, The Devil Makes Three and Dr. Bacon. The organization presented a check following their yearlong partnership with Kidznotes for more than $1 million.
Smithfield and Food Lion donated more than 70,000 pounds of protein and produce to the Food Bank of Central & Eastern North Carolina as part of Smithfield's Nationwide "Helping Hungry Homes" Tour and Food Lion's "Food Lion Feeds" Initiative.
The Hamilton County Leadership Academy received a $5,000 grant from the Duke Energy Foundation and a $5,000 sponsorship from Herman & Kittle Properties, Inc.
News about people, groups
Methodist Home for Children elected two new members to its Board of Directors: Marcus Green, compliance director at GlaxoSmithKline, and Clarence High Jr. of Ahoskie, retired chief court counselor for Bertie, Halifax, Hertford and Northampton counties.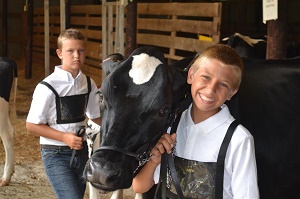 The 4-H 74th Annual Greensboro District and Guilford County Junior Dairy Shows will be held July 21st and 22nd. The participants showcase their project animals and all they have learned-by-doing in their 4-H projects throughout the year in this 2-day competition.
GSK is holding a special event honoring the four 2016 winners of the GSK Opportunity Scholarship program. GSK Opportunity Scholarships are awarded to Triangle residents who have overcome significant adversity and are changing their lives through higher education. The scholarship was established with the Triangle Community Foundation.
The NC Cooperative Extension Service in Guilford County will open a Shared Use Kitchen on August 8th.
International House held a free six-week summer literacy program for 424 CMS students in grades K-3 helps English-Language Learners maintain and improve their reading, writing and speaking skills over the summer break.
News about opportunities, initiatives
The 2nd Annual MAC Poker Ride benefiting The Ada Jenkins Center is scheduled for July 30th in Davidson, NC. Riders can register up until the day of the event.
The North Carolina Museum of Natural Sciences will be holding a Town Hall with Greg Fishel, Dragonfly Walk, Pioneer Night, and Moths at Night events during the month of July.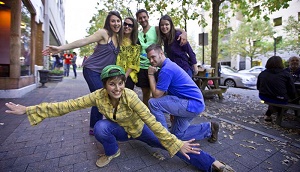 Registration for ActivateGood.org's 10th annual Raleigh Typhoon Scavenger Hunt on July 30 is now open.
Triangle Nonprofit Communicators is holding an event entitled "What's the Buzz All About?" hosted by the The Burt's Bees Greater Good Foundation.
The Neuse River Community Development Corporation seeks volunteers to help fix up homes for the elderly, disabled and needy in New Bern from Sunday, July 24th through Saturday, July 30th.
North Carolina Community Foundation is accepting grant applications for projects funded from its Statewide Women's Fund, grant funds are available for nonprofit organizations that sponsor programming that supports women and/or families.
North Carolina Community Foundation western regional affiliates will soon be accepting nonprofit grant requests from their local community funds, funds are available for organizations that serve general charitable needs in the communities that NCCF serves in the western region, including: Cherokee, Clay, the Eastern Band of Cherokees, Graham, Haywood, Jackson, Macon, Madison and Swain.
AFP NC Triad Chapter is holding a webinar entitled "Five Simple Steps to Boost Donor Retention" on July 14th.
Say Yes Guilford is offering training sessions on July 26th and August 2 to community members interested in volunteering for one of the organization's task forces.
The Lupus Foundation of America, North Carolina Chapter is hosting its "2016 Lupus Empowerment Workshop Series" in Wilmington on Tuesday, July 19.
---
If you are interested in having your organization's news announced in the next News Bits, please send announcements or press releases to news@philanthropyjournal.com.