News about grants, gifts
The 10th Annual Lupus Mardi Gras Gala in Charlotte surpassed its fundraising from previous years, raising $82,000 for the Lupus Foundation of America, North Carolina Chapter. To date, more than $593,000 has been raised from the gala.
MetLife has committed to a $65,000 Platinum Hammer sponsorship for future homeowner Nelly Nedy to have a home built for her in Southeast Raleigh by Habitat for Humanity of Wake County. This is the second home that MetLife has sponsored for Habitat Wake.
The North Carolina Museum of Art has received a grant from the John William Pope Foundation for $500,000 to name one of the Museum's gallery spaces. The Museum's Gallery 2, a 2,800-square-foot multipurpose temporary exhibition gallery, will now be named the Joyce W. Pope Gallery in memory of the late Joyce W. Pope.
News about people, groups

In an effort to help find cures for pediatric cancer, WWE and The V Foundation for Cancer Research are joining in a multi-year partnership to support cancer research nationally through funds raised by Connor's Cure.
Shore Grief Center held its Comfort Food Cook-Off III on March 18th, where attendees bid on Silent Auction items to benefit Shore Grief Center.
On March 17th, Open Door Ministries hosted their 2016 Annual Banquet at the High Point County Club. Funds raised through the event help to fund programs and services that aid the homeless and most in need in the High Point Community.
The Carolina Public Press announced the launch of Open WNC, a portal for open government, data and records compiled by 18 counties.
John Mitterling joined MDC as its senior director of development. Mitterling had previously been recognized as the Outstanding Fundraising Executive by the Triangle Association of Fundraising Professionals.
The Big Brothers Big Sisters Igniting Youth Success Breakfast was held on Tuesday, March 15th from 8:00 am– 9:00 am at the Charlotte Convention Center.
In honor of International Women's Day, Switchpoint, a production of Intrahealth International, celebrated the writers, gamers, researchers, and makers who will speak on April 21st-22nd at SwitchPoint.
The Mint Museum Uptown hosted an evening of small plates and beverages from local Charlotte restaurants and a guided tour of the special exhibition "Modern Musings" on Wednesday, March 16th.
The AFP Triangle North Carolina Chapter held a meeting titled "Game Tickets, Lake Houses & Gold Pins: Ethics and Your Board" that highlighted boards, ethics, and fundraising on March 17th.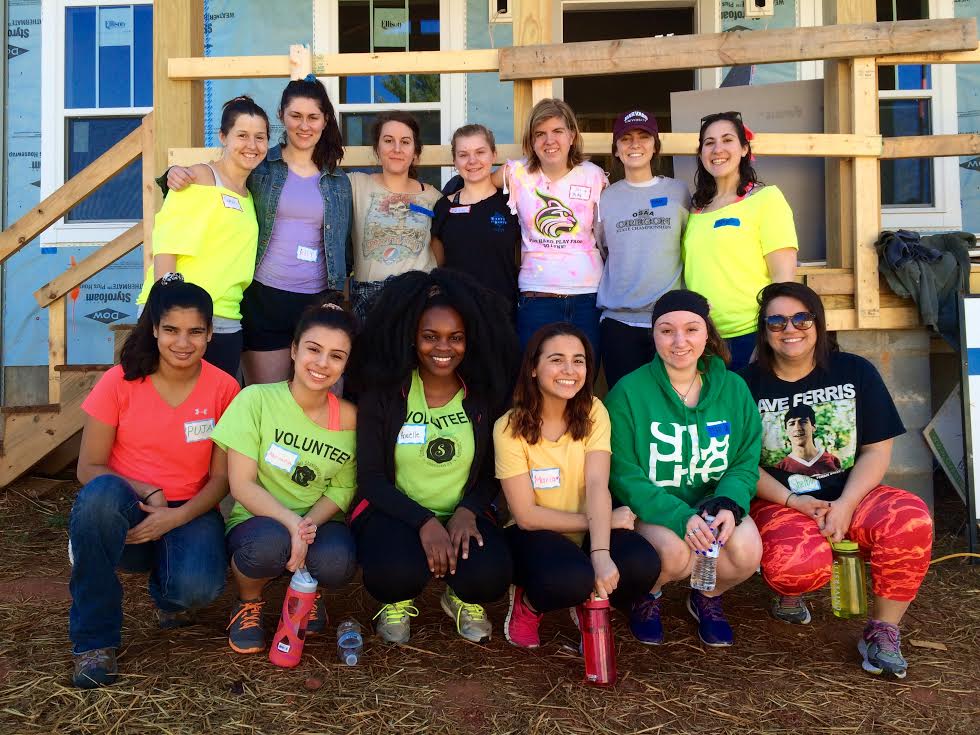 Asheville Area Habitat for Humanity has experienced an influx of volunteer groups from all over the country as college students lend a hand opting for alternative spring break.
Through a partnership with Wake County Human Services, Dorcas Ministries helped over 130 area residents complete Low Income Energy Assistance applications this winter. The program provides approved applicants with a credit on their heating bill.
Marbles Kids Museum held its Ninth Annual Symposium "Growing IN Place: Design for Children, Families, and Nature in the City" on March 17th.
On March 17th, The Green Chair Project hosted a quarterly fundraising event to offer ready-to-be-used housewares and furniture, including vintage finds, antiques and even brand new accessories donated by local stores and designers. All proceeds will directly benefit triangle families in need.
On March 19th, Brigida Mack of WBTV-Charlotte hosted a fundraiser including a silent auction and brunch prepared by Chef Matt Parker. The fundraiser provided support to homeless families with dependent children served by Catawba Valley Family Care center.
Town of Chapel Hill hosted the Community Egg Hunt for children ages 2 to 10 on Saturday, March 19th. This free event included crafts, games, food, prizes, and a visit from the Egg Hunt Bunny.
News about opportunities, initiatives
Several of the North Carolina Community Foundation county affiliates are currently accepting grant requests for projects. The application is due April 19th at noon.
ARTS Day, the annual two-day conference for art and advocacy organized by Arts North Carolina, will take place on May 24th and 25th in Raleigh.
The Charlotte Mecklenburg Community Foundation is currently accepting applications from eligible 501(c)(3) nonprofit organizations for its 2016 Children and Youth Grants Program.
For the 5th Annual "Dentistry From the Heart" Free Dental Services Day on Saturday April 23rd at Cary Family Dental, a team of 10 dentists plus local university students will be providing free extractions, fillings or cleanings to adults 18 and older.
The 2nd annual Create Good Conference will take place on April 4th and 5th at the Cary Arts Center. This year's conference includes a full-day event plus an add-on pre-conference workshop with Kivi Leroux Miller.
Dress for Success Triangle will hold a Designer Sale from 10:00 am to 5:00 pm on April 2nd at the organization's new Raleigh location.
On May 4th, at the Benton Convention Center, the Winston-Salem Foundation is holding its annual Community Luncheon to learn how people can work together to increase student success within the Winston-Salem/Forsyth County Schools.
The Durham Arts Council (DAC) held a "Parents' Night Out" event on Friday, March 18th. Parents dropped their kids off at DAC for an evening of art and entertainment.
Triangle Art Works is partnering with Arts NC for the "Give a Damn About the Arts" workshop on April 13th. The workshop is for people from across the Triangle to learn to advocate for the arts and make a difference in their region and state.
WakeEd Partnership's second annual Trivia Challenge will take place April 14th. WRAL Chief Meteorologist Greg Fishel will be the host, handing out door prizes, and the Grand Prize is $500 cash. Ticket proceeds go to support WakeEd Partnership's Teacher Innovation program.

At the March 29th AFP NC Triad Monthly Meeting, David M. Huffine, CFRE, 2015 Fundraiser of the Year, will present "Driving in the Oncoming Lane, and other Twists and Turns on the Road of Fundraising."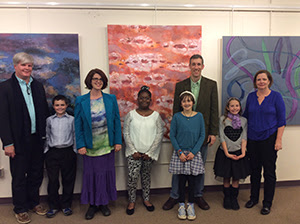 United Arts Council's Art's Integration Workshop will be held on April 16th for Wake County elementary school teachers to explore the ways poetry, art and math can work together across the curriculum.
Make-A-Wish Central & Western North Carolina
is hosting the fundraising "2016 Kentucky Derby Classic" on Saturday, May 7th at High Caliber Stables in Greensboro, NC. The event includes traditional Mint Juleps, beer/wine bar, Bourbon Bar, food, a horse-show, live music, and a live feed of the Kentucky Derby.
---
If you are interested in having your organization's news announced in the next News Bits, please send announcements or press releases to news@philanthropyjournal.com.