News about grants, gifts

Rise Against Hunger (formerly Stop Hunger Now) received a $56,875 grant from the PMI Educational Foundation to build its organizational capacity through project management.
The Chanda Plan Foundation received a $15,000 grant from Pinnacol Assurance to help support its new Care Coordination services now available at the Chanda Center for Health.
Beyond Inc. processed $80,000 in donations to its philanthropic partner, Give Something Back.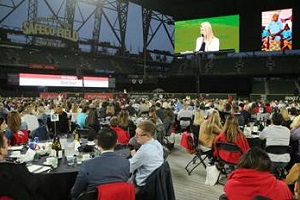 Nearly 1,000 volunteers, business leaders, and local supporters helped Medical Teams International raise $1.48 million to provide medical care for vulnerable people around the world at its 16th annual 'Field of Dreams' event at Safeco Field.
The Pew Center for Arts & Heritage gifted 53 grants in support of the Philadelphia region's cultural organizations and artists.
The Bob Woodruff Foundation awarded a grant to the Omega Institute to provide scholarships to veterans who have experienced military sexual trauma to attend the five-day program, Healing from Military Trauma.
AIDS Services Foundation of Orange County received a $5,000 grant from Bank of America for Nutrition Services, providing groceries, vitamins, and dietary and nutritional supplements to people living with HIV/AIDS, who lack the resources to purchase these items themselves.
Blue Shield of California Foundation gifted $11.2 million in grants to improve the quality of healthcare and domestic violence services for the most vulnerable Californians.
3D Leadership Group donated $1,000 in gift cards to the new Ronald McDonald House at Boston Harbor.
St. David's Foundation gave over $33 million in grants to area nonprofits to support healthcare services for low income Central Texans.
The Rockefeller Foundation will be making grants totaling $300,000 to New York Organizations supporting and defending the LGBTQ community.
The Stavros Niarchos Foundation committed $150 million to a joint effort with Johns Hopkins University to forge new ways to address the deterioration of civic engagement worldwide and facilitate the restoration of open and inclusive discourse that is the cornerstone of healthy democracies.
The Chester County Fund for Women and Girls' Grants Allocation Committee awarded $193,000 in grants to 20 non-profit agencies serving the needs of women and girls throughout Chester County.
News about people, groups
The Council on Foundations released the 2016 Full Grantmaker Salary and Benefits Report, which provides position, salary, benefits, and demographic information on independent, family, community, and public foundation employees as well as corporate grantmakers. The report offers insight into the field's current recruitment, retention, and talent and leadership development needs. It shows that racial and ethnic minorities continue to be underrepresented at all staffing levels and that significant gender and age gaps still exist within the philanthropic sector.
New Jersey Coalition Against Human Trafficking hosted Traffick Slam with a night of poetry, dance, music, awards, and food in celebration of the organization becoming a 501c3 nonprofit organization.
The Human Rights Defense Center released its 2017 Media Guide as a reference tool for journalists seeking experts on human rights issues on June 20th.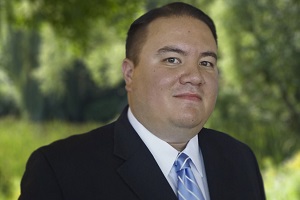 Better Way Foundation named Daniel Yang as their new program officer to help expand the foundation's work with global and domestic early childhood learning programs.
The International Women's Media Foundation established a new award to honor the memory of Gwen Ifill who passed away in November 2016.
The Jewish Teen Education and Engagement Funder Collaborative unveiled a new website that shares key lessons, specific program models, and research about Jewish teen education and engagement.
Warriors in Recovery's new division "Return to Love," sponsored the very first hand pump water well in Liberia through a strategic partnership with the Africa Heartwood Project.
American Paper Optics partnered with St. Jude Children's Research Hospital to raise awareness of and promote safety for the August 21st, 2017, total solar eclipse. Until that date, 50 percent of each 10-pack of exclusive St. Jude solar eclipse glasses sold will be donated back to the hospital.
The Consumer Technology Association will recognize four employees their outstanding service and leadership.
The Corning Museum of Glass started a new research residency program for artists, which will allow them to utilize the Museum's resources to inform their practice.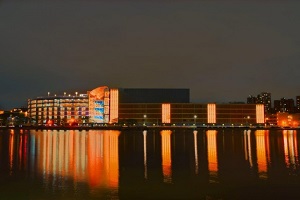 The East River Plaza lit up in orange in support of the Gift of Life Marrow Registry during the Gift of Life's One Huge Night Gala, where more than 600 guests came together at Gotham Hall and watched blood transplant recipients be introduced to their life-saving donors for the first time.
In light of World Refugee Day, the Fund for Peace launched the Bottom 100, a global project that sets out to give a face and voice to the millions of people who have been forced into poverty.
The Chrysler Museum of Art appointed Kate Hofheimer Wilson as Director of Development.
A group of 38 teachers from eight states will benefit from world-class training as a partnership between The Dow Chemical Company, CH2M, and the Smithsonian Science Education Center is renewed for another year.
The Barr Foundation appointed two new trustees to its board—Lee Pelton and Sue Tierney.
The Fund for Academic Renewal hired Mr. Rushad Thomas as its new program manager.
Toyota Financial Services was named one of the most community-minded companies in the nation by Points of Light Foundation.
News about opportunities, initiatives
Generation 180 is urging shoppers to Keep It Cool and identify stores with open doors while the air conditioning is running in an effort to curb energy waste.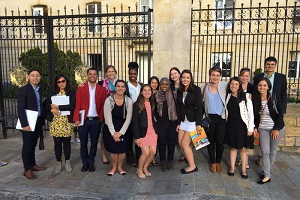 Global Youth Connect's Columbia delegation is happening right now. Those interested in virtually connecting with the delegation may use the hashtag #GYCColombia on social media sites to follow the delegation's progress and join the conversation.
The pop-up summer show "If These Hats Could Tawk," beginning July 13th will be held at the Jewish Museum of Florida-FIU.
Artivate invites guests to take part in summer performance series with acts and events from: The City of Gaithersburg, St. Mary's County Library, Charles County Public Library, Calvert Library, Harmony Hall Regional Center in Fort Washington, DC Department of Parks and Recreation, The Hylton Performing Arts Center in Manassas, and Prince George's County Department of Parks and Recreation.
At Macy's, customers can give $3 at the register at any store or on macys.com to receive a 25% off savings pass for selected regular price and sale items until July 4th. All proceeds will be donated to Got Your 6.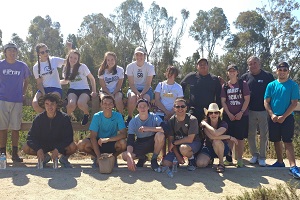 Registration is open for individuals seeking to attend the National Conference on Philanthropic Planning, where professionals in the charitable planning industry go to learn, network, and collaborate.
The Fourth Annual The Great Americans Shoot will take place at the Oak Tree Gun Club in Newhall, CA from September 29th through October 1st.
Border Angels' Anniversary Dinner will take place in November at the Jacobs Center in San Diego. Tickets are available for tables and individual seats now.
The National Catholic Development Conference is seeking exhibitors and sponsors for the 2017 Conference being held on September 26th-30th in San Diego.
The University of Southern California Norris Comprehensive Cancer Center is actively recruiting for a clinical trial that is researching the effectiveness of a breath test for breast cancer diagnostics.
The 24th edition of Subtropics will feature live performances from July 6th-22nd by internationally recognized artists including: Olivia Block, John Driscoll, Richard Garet, Barbara Held, Gustavo Matamoros, Abbey Rader, Jack Wright, Miguel Alvarez Fernandez and Victor Aguado Machuca.
---
If you are interested in having your organization's news announced in the next News Bits, please send announcements or press releases to news@philanthropyjournal.com.