News about gifts, grants
Janie's Fund, raised over $2.8 million dollars at Steven Tyler's Grammy Awards viewing party to benefit the organization. Tyler created Janie's Fund in partnership with Youth Villages, one of America's leading nonprofits, to bring hope and healing to girls who have suffered the trauma of abuse and neglect.
TechSoup, a nonprofit network facilitating distribution of technology solutions to civil society organizations, received a $1 million impact investment from Microsoft Philanthropies.
Mobility Learning and Action Bets, or Mobility LABs, is a four-year initiative, with $25 million in grant support from Robin Hood, The Harry and Jeanette Weinberg Foundation, and Tipping Point Community, and the Bill & Melinda Gates Foundation, Tipping Point Community. Mobility LABs aims to lift families out of poverty and share success models throughout the country.
JPMorgan Chase is expanding efforts to help black Americans achieve economic success through the Entrepreneurs of Color Fund. The program provides capital and business training to underserved minority entrepreneurs in the Greater Washington, D.C.region.
The Merryman Charitable Foundation will give $2 million to Virginia Tech to be split between Virginia Tech Athletics and the Pamplin College of Business.
Classroom, Inc. received a $2 million grant from the New York Life Foundation to support the growth of "Read to Lead," an innovative program to help youth develop literacy and leadership skills.
Cal State LA received a $325,000 grant from the W. M. Keck Foundation to establish an Innovation and Design Center to provide project-based learning for more than 1,000 undergraduate students in the College of Engineering, Computer Science, and Technology.
Sterling College received a $1.34 million challenge grant from the Peter Alfond Foundation to establish the Peter Alfond Wellness Center. Sterling will strengthen its programming in areas related to individual health and wellness for both its students and the greater community.
The Connecticut Community Nonprofit Alliance received $5,000 from GoodWorks Financial Group in New Milford through Wheeler & Taylor Insurance.
The 13 Ugly Men Foundation donated over $100,000 to local charities in Tampa Bay. The volunteer-based charity support children's issues, women's issues, crisis intervention, law enforcement, and service men and women.
MiraMed Global Services, in Jackson, MI, raised $75,000 through its Circle of Warmth campaign to help those in need this winter. Funds are being used to transform coats into a sleeping bag or an over-the-shoulder bag when not in use.
Los Angeles Team Mentoring, a non-profit that guides middle school students to reach their full potential, received a grant from the S. Mark Taper Foundation. Funds will support an after-school program designed to promote positive self-image, build stronger relationships, increase school engagement and on-time grade promotion, and emphasize teamwork and diversity.
The Otto Bremer Trust awarded $50.5 million in grants and program-related investments in 2018 to 591 organizations in Minnesota, North Dakota, and western Wisconsin.
News about people, groups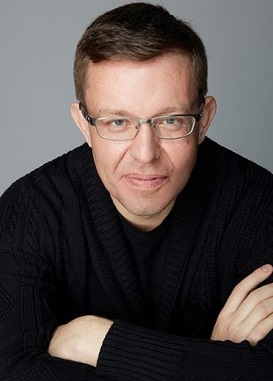 Lincoln Center for the Performing Arts appoints Henry Timms as President and CEO. Timms modernized the 92nd Street Y for the 21st century and is best known for creating the social movement, #GivingTuesday.
Selah Freedom welcomes four professionals to their leadership staff: Paula Meyer Besler, Director of Advocacy and Awareness; Meiko Taylor, Director of Prevention; Sarah Frazer, Director of Residential Programming; and Dede Jones, Director of Outreach. Selah Freedom serves survivors of sex trafficking and exploitation and those at-risk for exploitation.
Special Citizens, a New York City-based non-profit providing services to adults with autism, named Alex DiMaio as Executive Director.
Ubuntu Global's president and lead diversity strategist, Lenora Billings-Harris, is the first African American woman to be inducted into the Speaker Hall of Fame.
The Gordon Parks Foundation named 2019 fellows: Guadalupe Rosales and Hank Willis Thomas. Each artists will receive $20,000 to support new or ongoing projects that reflect and draw inspiration from the themes of representation and social justice in Parks' creative work.
The Morgridge Family Foundation named Tony Cohn as Director of Strategy. Cohn was previously Brand Marketing Specialist in the Smithsonian's Office of Communication and External Affairs.
Goodwill Industries of Central Florida is celebrating 60 years of providing job training, placement and other critical resources that strengthen the region's workforce and quality of life.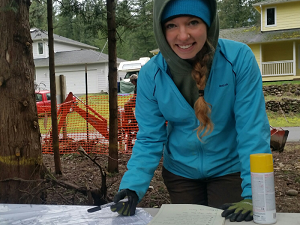 Habitat for Humanity of Snohomish County welcomed Bridget Patterson as a Construction Crew Lead AmeriCorps member. Patterson is starting her second year as an AmeriCorps member, following a term with a nonprofit in Iowa providing weatherization and energy education to homeowners.
The Walton Family Foundation appointed Don Boesch, a marine scientist, as a foundation fellow. Boesch is tasked with developing a science-based vision for a successfully restored and sustainable Louisiana culture.
Developmental Disabilities Institute, a service provider for children and adults with autism on Long Island, appointed Adam Guttell, Kevin Long, and Cynthia Rosenthal, to serve on its Board of Directors.
Trilogy Foundation's Live a Dream program recently connected Jim Siscoe, a WWII veteran with his long-time hero, Bob Dole. The two enjoyed a conversation via FaceTime at Stonecroft Health Campus, a Trilogy Senior Living Community located in Bloomington, Indiana.
The Child Mind Institute, an organization dedicated to transforming the lives of children struggling with mental health and learning disorders, welcomed Emma Stone, Academy Award winner, as a member of its board of directors.
The Well Being Trust, in partnership with the Bipartisan Policy Center and Advisory Council member Patrick Kennedy in Washington, D.C., released Integrating Clinical and Mental Health: Challenges and Opportunities, a report highlighting the barriers for integrating mental health. The report also identifies federal and state policy options that can advance evidence-based solutions for mental health.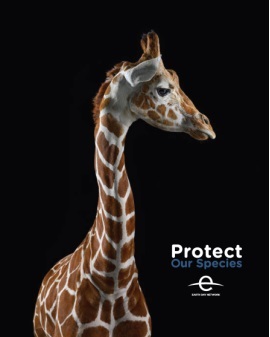 Earth Day Network released its Earth Day 2019 poster featuring Brad Wilson's photograph of a giraffe, part of his series AFFINITY that depicts threatened, endangered and other species.
News about opportunities, initiatives
Arcus Foundation and Cambridge University Press are hosting a webinar, Managing the Promise and Risk of Infrastructure Development, on Wednesday, February 20th at 9:00 a.m. to explore the monumental challenge and potential solutions for sustainable development. Registration.
Foundation for Child Development's Young Scholars Program is offering a webinar, "Food Insecurity and Access to Health Care: Critical Issues for the Development of Young Children of Immigrants," on Wednesday, February 20th from 2:00 p.m. to 3:30 p.m. Registration.
Properity Now's will release the African American Financial Capability Initiative via live stream on Wednesday, February 20th from 10:00 a.m. to 1:00 p.m. The briefing will share insights from a three year-long effort funded by the Northwest Area Foundation to improve and protect economic security of African Americans in six cities.
Atlanta Hawks and the Prostate Cancer Foundation launched the Black History Month Assist Challenge. For every assist registered by the Hawks throughout the month of February, $250 will be donated by the Hawks Foundation to the Prostate Cancer Foundation.
General Mills is accepting applications from young people, ages 13 to 21, to submit ideas for a chance to win $50,000 to further their program, Feeding Better Futures Scholars Program. Winners will receive industry mentorship and exposure at the Aspen Ideas Festival. The platform encourages youth to share their solutions to fight hunger, reduce food waste, and grow food more sustainably. Apply by February 26th.
Prostate Cancer Foundation is accepting love stories for the 2nd Annual TRUE Love contest that honors family and caregivers caring for loved ones living with prostate cancer. The winning story will be announced by the foundation on February 28th via social media, and the winner receives a care package from award-winning actress Kristen Bell. Learn more on story guidelines and submission.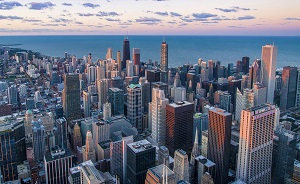 The Field Foundation and the John D. and Catherine T. MacArthur Foundation are partnering on two initiatives to support a more equitable Chicago. Leaders for a New Chicago will support individuals who are leaders in their communities, professional fields, or interest areas with the goal of advancing equity and opportunity. The Media & Storytelling program will award grants to strengthen and expand the reporting and storytelling capacity of a more diverse set of Chicago news outlets, reporters, and artistic storytellers. A total of $5 million in grants will be awarded. Learn more about eligibility. Submissions due March 1st.
The 2nd International Conference on Disability Studies, Arts & Education is accepting proposals. The conference, takes place October 3rd through 5th at Moore College of Art & Design. Deadline to apply is March 1st.
Cornell University is accepting applications for their Global Leadership Fellows Program, an intensive training course August 26th through November 15th. Participants must have a passion for enhancing food security, environmental sustainability and access to scientific innovations. Learn about the application process and apply by March 1st.
Artist Trust fellowship applications are open for practicing professional artists residing in Washington State. The month-long Yayasan Bali Purnati Residency on the island of Bali includes airfare, food and lodging, and a private studio space. The Vadon Foundation Fellowship Award for Native Artists is an unrestricted award of $10,000 to a Native artist of any discipline residing in Washington State. Apply by March 4th.
The National Academies of Sciences, Engineering, and Medicine hosts a symposium highlighting Evidenced-Based Interventions to Address the Underrepresentation of Women in Science, Engineering, and Medicine on March 11th at the National Academy of Sciences in Washington, DC. Keynote speaker: Congresswoman Donna Shalala, former President of the University of Miami and Secretary of Health and Human Services, currently representing Florida's 27th district. RSVP by March 7th.
American Express NGen Fellows Program is accepting nominations for the 2019 American Express NGen Fellows program now through March 11th. In partnership with Independent Sector, the program provides leaders, age 40 and under, with tools and networking opportunities necessary to grow personally and professionally. See nomination information.
The Boston Women's Fund, a nonprofit supporting community-based organizations and grassroots initiatives run by women, girls, and gender nonconforming people, will award $50,000 to Boston area organizations as part of its Spring Grant Cycle. Submission deadline is March 15th.
Mitsubishi Electric America Foundation will award $1,400,000 in new grants to eight organizations as part of its national M>PWR possible Initiative. Grants will find projects designed to empower youth with disabilities to lead productive lives through increased employment, notably in science, technology, engineering, arts/design, and mathematics.
The St. Baldrick's Foundation and the American Cancer Society are partnering to raise $11 million to fund innovative biological and clinical laboratory studies to more quickly deliver new and improved treatments for kids with cancer.
The Carter Center's Mental Health Program is accepting applications for eight, one-year journalism fellowships aimed at enhancing public understanding of mental health and substance use conditions Deadline for applications is Wednesday, April 10th. Learn more.
The Bourke Family Foundation hosts its Eighth Annual Golf Tournament Fundraiser on May 1st in Irvine, CA. The event will benefit children and families living in Sub-Saharan Africa by providing them with solar room lights and also solar library panels.
---
If you are interested in having your organization's news announced in the next News Bits, please send announcements or press releases to news@philanthropyjournal.com.