News about grants, gifts
The Albemarle Foundation announced it will commit $100,000 to Communities In Schools of Charlotte-Mecklenburg on May 8th.
The Golden LEAF Foundation awarded nearly $11 million to Vidant Health Foundation.
GSK gave a six-figure grant to Kenan Fellows to promote teacher leadership in STEM Education.
Communities in Schools (CIS) Hillside High School graduates will be awarded a scholarship from Freudenberg Group and CIS of Durham.
State Employees' Credit Union partnered with East Carolina University to fund SECU MATCH Pilot for four public middle schools in two northwestern counties on May 11th.
24 Foundation announced its 2018 grant recipients on May 14th that it will support for the year.
Guilford Green Foundation is accepting proposals from nonprofits seeking funds to support LGBTQIA initiatives in the greater Greensboro area. Applications are due May 21st.
Camp Corral recently received a $1.25 million grant from the BB&T Charitable Fund.
News about people, groups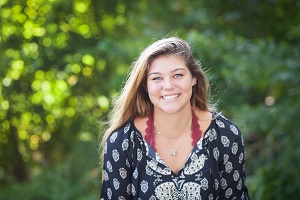 The Northern Albemarle Community Foundation announced the establishment of the Pailin Nicole Cheeks Memorial Scholarship Fund on May 10th.
Executive Service Corps of the Triangle hosted Fundraising 101 on May 16th at The Frontier.
The Veteran Golfers Association announced the official opening of their national headquarters in the Village of Pinehurst on May 8th.
The Young Nonprofit Professionals Network held their #NonprofitSTRONG Summit on May 18th at the McKimmon Center at North Carolina State University.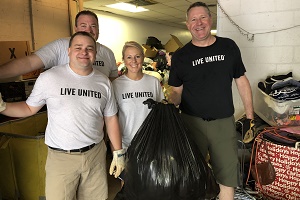 On May 11th and 12th, over 300 community volunteers worked on service projects at 25 Henderson County nonprofit agencies as part of United Way of Henderson County's annual Days of Caring.
The Stamp Out Hunger Postal Food Drive took place on May 12th.
Farm to Fork Meat Riot Non-profit Corporation hosted Farm Day at Fat Radish Farm on May 19th.
Guilford Green hosted Takeover: Wifi Wine Bar on May 17th.
The Victory Ride to Cure Cancer took place on May 19th.
Durham Rescue Mission's Victory Program Graduation took place on May 15th.
On May 16th, The Charlotte Entrepreneurs' Organization chapter launched its first Entrepreneurs Organization Accelerator program in partnership with Innovate Charlotte.
Ipreo announced expansion for its Raleigh operation on May 15th.
Miracle Method Surface Refinishing opened a new location in Raleigh West under the ownership Keith Lund and Phillip Brookover.
News about opportunities, initiatives
The Association of Fundraising Professionals Triangle North Carolina Chapter is hosting an Education Breakfast Series on Future Leaders in Philanthropy on June 7th at the Hilton Garden Inn.
Public Allies' Partner Summit will be on May 24th at The Frontier.
The North Carolina League of Conservation Voters are hosting the annual Green Tie Awards on May 23rd at Marbles Kids Museum.
Tosco Music's Beatles Tribute is happening on June 16th at Knight Theatre of Levine Center for the Arts.
BUMP: The Triangle's 2nd Annual Black Music Month Celebration will be on June 10th at Duke Memorial United Methodist Church.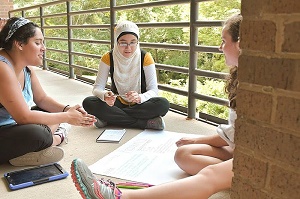 There is still space available for those interested in participating in Activate Good's Teen Leadership and Service Summer Program taking place June 18th-22nd or July 23rd-27th.
HandsOn Northwest North Carolina will host an information session on the Women's Emerging Leaders Program on May 23rd.
Orange County Arts Commission's Arts Day is taking place May 23-24th in Raleigh.
Triangle Wine Experience and Vinventions is hosting 'Cue for Cali on June 15th at Frankie Lemmon School & Developmental Center.
The North Carolina Early Education Coalition will hold its first Strolling Thunder event on June 7th at the North Carolina Museum of Natural Sciences and Bicentennial Plaza.
The CenterFest 2018 Performer Application is now open until June 15th.
The High Point Baseball Club is hosting the Name the Team Contest through June 2018.
The 2018 Special Olympics North Carolina Summer Games Opening Ceremony will take place on June 1st at Reynolds Coliseum.
Raleigh Arts will accept artist call submissions for Stormwater Art until May 28th.
The University of North Carolina at Chapel Hill's School of Government hosts the Engaging Women Conference on June 8th in Winston-Salem, NC.
The NC Tech4Good Conference will be held June 5th and 6th at The Solution Center in Durham.
Strides for Shelter 5K Run/Walk will be June 23rd at McAlpine Creek Park.
Registration is now open for local nonprofit agencies to participate in the Service Enterprise Initiative.
2018 National Philanthropy Day Award nominations are now being accepted until June 30th.
Registration is open for the North Carolina Center for Nonprofits' conference Power Play: Disruption for Good will be September 12th-14th at the Sheraton Imperial Hotel.
---
If you are interested in having your organization's news announced in the next News Bits, please send announcements or press releases to news@philanthropyjournal.com.