News about grants, gifts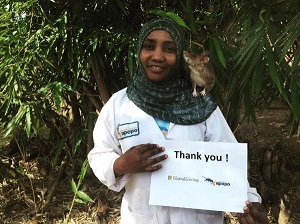 GlobalGiving's Little by Little Matching Campaign for APOPO ran from April 3rd to April 7th. There was a total of $50,000 in matching funds, and at the end of the week, there was $3,000 in bonus prizes for the top five fundraising projects.
UFile held a pledge campaign where $1 was donated to Earth Day Canada for every Canadian who used NETFILE with UFile to file their tax returns on April 22nd.
His Highness the Aga Khan, Chairman of the Aga Khan Development Network (AKDN) and spiritual leader of the Ismaili Muslim community contributed more than $25 million to help establish the University of Alberta Botanic Garden in which is scheduled to be established by 2018.
More than 350 backers have donated up to $46,000 for Taawon's ongoing campaign for planting olive trees across Palestine. The campaign runs through April 30th, 2017.
News about people, groups
Scotiabank, Canadian Tire Jumpstart Charities, the NHL, Project North and First Air partnered to deliver 150 bags of new hockey equipment to eight communities in northern Canada, April 26th-29th.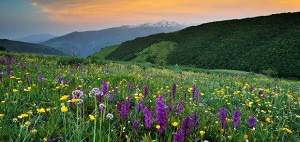 On March 23rd, Rewilding Europe, BirdLife Europe and Central Asia, WWF European Policy Office, the European Environmental Bureau and the German Centre for Integrative Biodiversity Research signed a Memorandum of Understanding to launch a 3-year initiative funded by WWF Netherlands to promote the concept of rewilding in Europe.
Karolinska Development AB, a Nordic life sciences investment company in Stockholm, Sweden, promoted Viktor Drvota MD, PhD, as Chief Executive Officer.
Air Canada was named one of "Montreal's Top Employers" in an annual employer survey by Mediacorp Canada Inc.
The Northern Alberta Institute of Technology , the Southern Alberta Institute of Technology, and BYD Company Ltd. signed a letter of intent on April 20th in China aimed at growing Alberta, Canada's capacity for clean technology and renewable energy.
APOPO has opened a program in Colombia as recently registered as an NGO in the country. APOPO will begin in the country by supporting Campaña Colombiana Contra Minas, a Colombian NGO working to eradicate landmines.
Karolinska Development's portfolio company Umecrine Cognition AB presented at the EASL International Liver Congress 2017, which was held in Amsterdam, The Netherlands from April 19th-23rd.
The Bayat Foundation, Afghanistan's largest, private, non-profit Health, Education and Social Development Organization, held its landmark "Nourish So They May Flourish" Fundraising Gala on April 21st in Jacksonville, Florida. The event highlighted Bayat Foundation's success in expanding access to maternal and early childhood healthcare and its continuing commitment to support education, literacy and economic development in Afghanistan.
News about opportunities, initiatives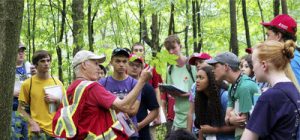 More than 700 Ontario, Canada high school students will participate in 2017
Ontario Envirothon Regional Competitions
. The theme of this year is Sustainable Farming will also broaden students' understanding of the role of agriculture in Canada and steps being taken to improve sustainability.
Choki
is now accepting applicants for its new
European Volunteer Program
for summer 2017. The program will invite selected applicants to Flores, of the Azores islands off the coast of Portugal, to work alongside community members, to stimulate economic opportunity and encourage natural preservation.
The United Nations Alliance of Civilizations and BMW Group have opened applications for the fifth edition of the Intercultural Innovation Award. Grassroots initiatives that encourage intercultural understanding through innovative methods, with the aim of alleviating identity-based conflicts around the world, are encouraged to apply.
---
If you are interested in having your organization's news announced in the next News Bits, please send announcements or press releases to news@philanthropyjournal.com.