News about grants, gifts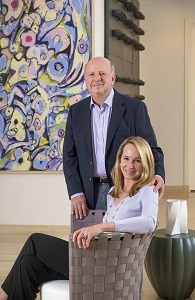 Jeffrey A. Cole and Patricia O'Brien Cole made a gift of $2.25 million to the Cleveland Clinic Florida Tomsich Health and Medical Center.
Rhode Island State Council on the Arts provided a $249,000 State Cultural Facilities Grant to Riverzedge Arts. The grant will be used to help convert a former elementary school into a permanent home for Riverzedge.
John A. and Susan Sobrato made a gift of $100 million to Santa Clara University to help create the Sobrato Campus for Discovery and Innovation.
Farmers Insurance collected more than 70,000 pieces of business attire as part of its national Suits for Soldiers campaign to help active duty military personnel who have served our country while they transition to the civilian workforce.
City National Bank's Reading is The Way Up literacy program, in partnership with Barnes & Noble, donated new books and cash totaling nearly $250,000 to 33 schools and nonprofit organizations in California, Nevada, New York City, and Nashville, Tennessee.
Michael David Winery is donating $25,000 to The Performing Animal Welfare Society.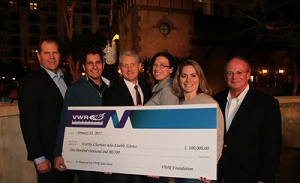 The VWR Foundation celebrated the company's sales team by making charitable contributions in their honor, donating a total of $100,000 across 11 organizations.
News about people, groups
Miami City Ballet hosted their Annual Gala on January 28th at the Faena Forum.
On January 13th, News Corp named Kimberly A. Harris, the CEO of America Needs You, as its 2017 Murdoch Community Hero Award winner.
Ardent Mills will partner with Partners in Food Solutions to help with food security, nutrition, and related efforts in eight African nations.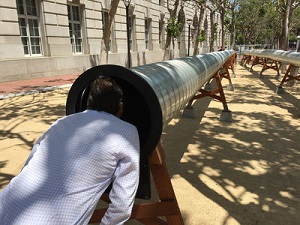 The Kenneth Rainin Foundation will gift a total of $400,000 to three new public art projects as apart of the inaugural round of the Foundation's Open Spaces Program. The grants support nonprofit organizations and artists to partner to create temporary place-based works in Oakland and San Francisco that engage communities, showcase artistic experimentation and energize public spaces.
The Space Foundation selected 25 winners for its Seventh Annual International Art Contest. One winner was also selected for the top Space Foundation Achievement Award.
Oliver Scholars has appointed three new members to the Board of Trustees: John Allman, head of the Trinity School on the Upper West Side of Manhattan; Robert Vitalo, head of the Berkeley Carroll School in Park Slope, Brooklyn; and Michael Kessler, attorney with Clifford Chance.
Bear Mattress will partner with Good Sports by donating 1% of all total net proceeds to the youth organization.
The American Academy in Rome has selected John Ochsendorf, a preservation engineer, historian, and educator, as the 23rd Director of the Academy.
The MdBio Foundation unveiled its new mobile laboratory, the Mobile eXploration Lab (MXLab), in Annapolis on January 24th. The event included an open house and tour of the MXLab, as well as a ribbon cutting ceremony featuring Governor Larry Hogan, state officials, and business leaders.
Lynn Murphey will join the John S. and James L. Knight Foundation as its Macon program director beginning January 30th.
Children's Mercy and The University of Kansas Cancer Center will appoint four endowed chair positions that will focus on Genomics, Health Outcomes, Hematological Malignancies and Immunotherapy. The positions are made possible by $10 million in philanthropic support from individual donors and four foundations, including unique gift matches from Donald J. Hall and the Hall Family Foundation.
The CDC Foundation has created the Innovation and Strategy Department that will focus on developing innovative approaches to connect the foundation to new partners, new types of relationships and support, and new programs to help extend the life-saving work of the Centers for Disease Control and Prevention (CDC).
Cari DeSantis, president and CEO of Melwood, has appointed David Blackledge as Program Director of Veterans Affairs.
The Arcus Foundation has appointed Annette Lanjouw, previously Vice President of Great Apes Program and Strategic Initiatives, and Jason McGill, previously Vice President of Social Justice Program, as Co-Executive Directors of the foundation.
Medical Teams International's Healthy Women Healthy World Seattle chapter hosted a screening of the documentary "A Walk to Beautiful" on January 26th. The event included a Q & A with the film's producer.
Chester County resident and community activist Carol Metzker has been named the 2017 recipient of the Chester County Fund for Women and Girls' Kitchen Table Award.
The International Women's Media Foundation has appointed four new Board members, includeing Stephanie Kauffman, Chief Strategic Alliances Officer of the Breast Cancer Research Foundation; Jennifer Reingold, Global Head of Content of Egon Zehnder and former Editor-at-Large of Fortune; Andrea B. Smith, Chief Administrative Officer of Bank of America; and Marisa Thalberg, Chief Marketing Officer for Taco Bell.
The Commons, a task force convened by Open Road Alliance, Rockefeller Foundation and Arabella Advisors, has launched Risk Management for Philanthropy: A Toolkit – the a guide for foundations in implementing best practices in risk management.
Funders Concerned About AIDS has elected three new members to its Board of Directors: Melissa Federman of the Center for Community Solutions and AIDS Funding Collaborative, Kate Harrison of the Children's Investment Fund Foundation, and Rye Young of the Third Wave Fund.
News about opportunities, initiatives
Legal Services of the Hudson Valley will hold a 50th Anniversary Celebration on April 6th. The Equal Access to Justice Dinner will honor Philip M. Halpern, Managing Partner at Collier Halpern Newberg & Nolletti, and Lucille Oppenheim, a long-time Board member and retired attorney from Gutterman & Oppenheim.
Hedge Fund Association will hold its San Francisco Symposium on February 16th. The event will include a keynote speech and Q&A session.
The Chicago Urban League will host a youth employment hearing on January 30th, where the New Youth Jobs Report will be released.
On February 12th, Julie Mack and Joe Titlebaum will host The Snowday House Concert for an afternoon of wine, hors d'oeuvres & music benefiting Artivate.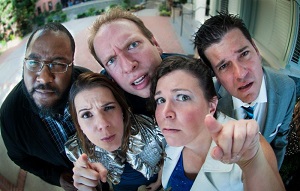 The Sidney Hillman Foundation is accepting nominations for the 2017 Hillman Prizes, which honor investigative journalism and commentary in the public interest. Applications close January 30th.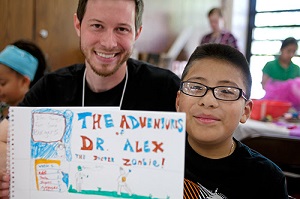 ArtBuddies is accepting applications for 120 creative volunteers to pair with 120 inner-city boys and girls (ages 8-11) this spring.
SCORE has launched the fourth annual American S mall Business Championship, made possible with a grant from Sam's Club. Two small businesses from every state and the District of Columbia will be awarded a $1,000 Sam's Club gift card, an all-expense paid trip to a training and networking event in Dallas, and mentoring from small business experts at SCORE.
Painters District Council No. 30 has created two grants to be awarded to deserving North-Central Illinois community organizations. The first grant will award cash to children-centered organizations and the second grant will award professional painting, drywall, or glazing services.
---
If you are interested in having your organization's news announced in the next News Bits, please send announcements or press releases to news@philanthropyjournal.com.