News about gifts, grants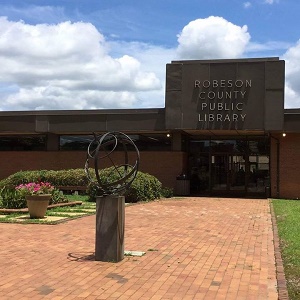 State Library of North Carolina and the Broadband Infrastructure Office of the North Carolina Department of Information Technology launched a partner program with the Robeson County Public Library and the Public Schools of Robeson County to deliver digital literacy training and services, including Wi-Fi hotspots. A primary goal of the $250,000 two-year grant is to provide the at-home internet access for students need to complete homework assignments.
Winston-Salem Foundation granted $55,524 for professional development to K-12th grade teachers in the Winston-Salem/Forsyth County Schools, along with five Community Grants totally $113,002 to support the Hispanic League, Lutheran Services Carolinas, Neighbors for Better Neighborhoods, Parenting PATH, and Shepherd's Center of Kernersville.
State Employees' Credit Union Foundation is investing $850,000 in paid internships for up to 20 eligible in-state undergraduates at nine campuses in the University of North Carolina System: Appalachian State, East Carolina, Elizabeth City State, Fayetteville State, NC Agricultural & Technical, UNC-Pembroke, UNC-Wilmington, Western Carolina, and Winston-Salem State.
The NC Department of Information Technology's Broadband Infrastructure Office and the NC Department of Health & Human Services' Office of Rural Health received a $98,273 grant from the Appalachian Regional Commission POWER fund to investigate existing resources to implement telehealth infrastructure in 20 western counties in North Carolina.
News about people, groups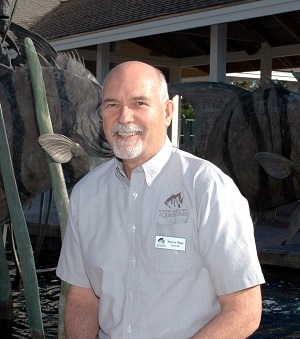 Maylon White was named director for the North Carolina Aquariums Division. White recently served as director of the N.C. Aquarium on Roanoke Island where he led a team effort to create the Sea Turtle Assistance and Rehabilitation Center and Operation Sea Turtle Rescue.
Zero to Three and Child Trends released The State of Babies Yearbook: 2019, a first-of-its-kind report that looks at the well-being of America's babies, providing a national snapshot and comparisons across states. The Yearbook compiles nearly 60 indicators, for children ages 0 to 3, to measure progress across three policy areas: Good Health, Strong Families, and Positive Early Learning Experiences.
United Way of the Greater Triangle awarded Publix Super Markets with the 2018 Spirit of North Carolina Award. Th annual award recognizes organizations that dedicated themselves to being part of long-term solutions to building stronger communities and that succeeded in raising funds to support community
needs.
Blue Cross Blue Shield of North Carolina Foundation named John R. Lumpkin, MD, MPH as President. Lumpkin most recently served as Senior Vice President, Programs for the Robert Wood Johnson Foundation.
Joshua Davis was named Chief Financial Officer for N.C. Department of Natural and Cultural Resources department. Davis has served with the department for several years, most recently as Strategy and Policy.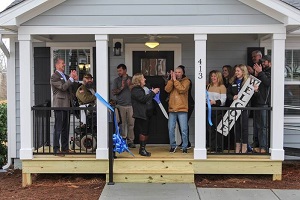 Rebuilding Together of the Triangle and Lennar Corporation recently welcomed U.S. Army veteran Gordon Jeans and his family back to their home, which is now fully wheelchair accessible. Gordon, who served in the U.S. Army for almost 11 years, is largely confined to a wheelchair due to a service-connected disability.
UNC-TV Public Media North Carolina will partner with the North Carolina Department of Information Technology and the Wireless Research Center of North Carolina to develop and operate a public safety research center. The center will develop and test new products and services for first responders, beginning with innovative applications for ATSC 3.0/Next Gen TV to improve public safety response.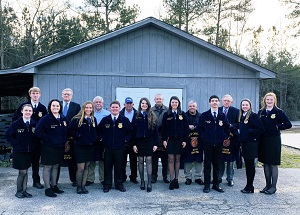 South Johnston High School invited Future Farmers of America officers from the class of 1959 to visit and celebrate the program's 50-year history. Students led alumni on a tour of the school's agricultural program and took a group photo to commemorate the event.
SECU Foundation provided a $40,000 capacity building grant to help the Hospice House Foundation of Western North Carolina plan a new hospice home. The foundation also hosted a $1 million challenge grant to construct Hospice House of Western North Carolina in Franklin, North Carolina. The house is the first inpatient hospice facility in the six far western counties of North Carolina.
News about opportunities, initiatives
Programs celebrating women's history will be offered at venues of the North Carolina Department of Natural and Cultural Resources throughout the month of March, including the She Changed the World: NC Women Breaking Barriers campaign which runs through November 2020.
Families Moving Forward, an emergency shelter for homeless families in Durham, is seeking volunteers to help serve food at Chefs for Change at The Rickhouse on Monday, March 11th. Call (919) 683-5878 to learn more.
Foundation For The Carolinas opened the Longleaf Fund grant cycle for organizations that serve at-risk children and youth in Fayetteville, Rocky Mount and Charlotte, NC, and Spartanburg and Florence, SC. Capital grants will be awarded from $10,000 to $150,000. Learn about program guidelines and completion dates. Deadline for submission is Thursday, March 7th.
BJH Foundation for Senior Services is accepting applications for grants to fund programs designed to meet the physical, mental, and social needs of Jewish adults in North and South Carolina. March 8th is the deadline to apply.
The Isabella Santos Foundation and Community Blood Center of the Carolinas are hosting several community blood drives in memory of Isabella Santos on Saturday, March 9th. See full schedule to donate blood.
The Western and Eastern North Carolina chapters of The Alzheimer's Association is calling on North Carolinians to turn the state purple for Alzheimer's on Thursday, March 14th for is 2019 North Carolina Advocacy Day. This free event takes place from 9:00 a.m. to 3:30 p.m. at the NC Museum of History. Registration is required to ensure an accurate headcount.
FailFest, a storytelling event for nonprof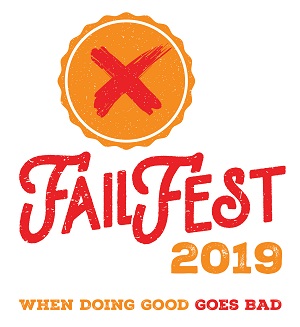 its to celebrate their epic fails, happens Thursday, March 14th at The Maywood in Raleigh from 5:00 pm. to 7:00 p.m. First 50 people to check-in receive a coupon for a free beer.
The Charlotte, Triad and Triangle Chapters of the Association of Fundraising Professionals invite applicants to submit a breakout session for the 15th Annual NC Philanthropy Conference on Monday, August 5th at the Charlotte Convention Center. Contact ncphilanthropyconference@gmail.com for more information. Applications due Friday, March 15th.
2019 Points of Light offers scholarships for professional development. The Jill Friedman Fixler award is open to volunteer managers or leaders to cover registration and travel to the conference, up to $1,500. See application information. Deadline is March 15th.
Shift NC hosts State of Adolescent Sexual Health forum on Friday, March 15th from 8:30 a.m. to 10:30 a.m. at the Rizzo Center in Chapel Hill. Lee Storrow, Executive Director, North Carolina AIDS Action Network is the keynote speaker. Tickets are $25.
The Triangle Nonprofit & Volunteer Leadership Center hosts The Great Human Race on March 23rd at Durham Bulls Athletic Park. The 5K run and community walk also includes a Dog Walk, Kid Run, and performances by local artists. Register for the race.
Students Demand Action hosts a Gun Violence Prevention Summit on Sunday, March 24th at the UNC Chapel Hill Student Union from 11:00 a.m. to 5:00 p.m. High school and college students are invited to participate in workshops on organizing and advocacy for gun violence prevention. Guests include students from Marjory Stoneman Douglas High School. RSVP to save your space.
Arts NC hosts Arts Day North Carolina's statewide arts advocacy event, in Raleigh on March 26th and 27th. Arts representatives from across the state will attend panels, workshops and meet with legislators to discuss the impact of public funding for the arts. Registration is open for the conference and/or legislative day. Tickets range from $20.00 for students to $175 for the full event.
Touring Theater of North Carolina presents Mad at Miles: A Black Woman's Guide to Truth at the Triad Stage/Upstage Cabaret in Greensboro for three weekends this month, beginning March 28th.
Dance Project hosts 3rd Annual Dance Marathon on Saturday, March 30th from 9:00 a.m to 9:00 p.m. at the Van Dyke Performance Space and LeBauer Park at the Greensboro Cultural Center. This fundraiser supports the School at City Arts and includes 12 hours of classes, performances, and prizes.
Foundation For The Carolinas opened a second round of grants for Hurricane Florence recovery efforts in NC and SC. Priority goes to groups serving residents in FEMA-disaster-declared counties. Most awards will be up to $50,000, though exceptional projects will be considered for up to $100,000. Previous recipients can apply. Register before March 15th at noon.
The Guildford Green Foundation & LGBTQ Center hosts their annual Gala on Saturday, March 23rd at Starmount Forest Country Club. Tickets are $175 for sit- sit-down dinner guest speaker, Sarah McBride or $50 for the Green Party after the Gala hosted by Jessica Mashburn and Evan Olson.
Read and Feed seeks 20 volunteers to monitor the St. Paddy's 4 Miler course on March 23rd from 8:45 a.m. to 12:00 p.m. Chosen by the nOg Run Club as one of this year's charity recipients, Reed and Feed can receive $2,500 if all volunteer slots are filled. Sign up to claim your spot.
NC Rural Center hosts third annual Rural Day on Tuesday, March 26th at the Raleigh Convention Center. Advocates across the state will discuss issues facing rural communities and engage with leaders about solutions. Governor Roy Cooper and Lietenant Governor Dan Forest, via video address, are confirmed guest speakers. Register for convocation, legislative roundtables, and celebratory reception.
The Montgomery County Fund is accepting grant applications from area nonprofits that serve general needs in the local community. Deadline for applications is 12 p.m. on April 2nd.
Moms Demand Action hosts NC Advocacy Day on Wednesday, April 10th at the North Carolina General Assembly at 9:00 a.m. Volunteers will meet with state legislators to discuss gun sense laws. Register to attend.
Durham Rescue Mission seeks 1,500 Easter Baskets for Triangle's At-risk Children. Pre-made baskets may be delivered to Mission's Center for Hope by Friday, April 12, 2019.
IntraHealth International hosts their annual SwitchPoint conference at the Haw River Ballroom in Saxapahaw April 25th and 26th. Speakers include Fati Abubakar, a documentary photographer and health worker in Nigeria. Discounts rate available for groups of 10 or more. Registration is open.
Planet Fitness hosts Socks & Undie 5K Rundie & Kids Fun Run on Saturday, April 27th at Dorothea Dix Park in Raleigh. Note in the Pocket is the race benefactor. Registration information.
The Carolinas Planned Giving Conference takes place April 29th through May 1st at the Kanuga Center in Hendersonville, NC. Co-hosted by the NC Council of Charitable Gift Planners and the SC Planned Gift Council, the conference features Claire Meyeroff, President of The Planned Giving Agency. Registration is open.
CenterFest visual artist applications are open and must be submitted by May 1st. More than 34,000 guests are expected to attend Durhams' outdoor arts festival in September.
The Carying Place holds its Annual Benefit Auction and Celebration on Friday, May 3rd at 6:00 p.m. Ticket costs are $125 per person and event sponsorships are available. The Carying Place teaches homeless, working families with children life skills for attaining independent living while providing short-term housing and support services to address their individual needs.
The 5th annual Create Good conference takes place May 9th and 10th at the Durham Arts Council. "Elevating Nonprofit Communications" is the the theme. One-day passes start at $90. Register for seminars on open source tools for media analysis, branding across platforms, creating a creative culture, and more.
Asheville Area Habitat for Humanity will begin construction on Asheville Habitat's 14th Women Build House on May 7th. More than 50% of Asheville's construction staff is female and the Asheville Area Habitat for Humanity was the first Habitat affiliate in North Carolina.
---
If you are interested in having your organization's news announced in the next News Bits, please send announcements or press releases to news@philanthropyjournal.com.