News about grants, gifts
The SunTrust Foundation awarded eight organizations with its inaugural "Lighting the Way" Award. Project Community Connections, Inc., Wake Technical Community College, Lighthouse of Central Florida, Capital Area Asset Builders, The Center for Technology, Enterprise and Development, Family Foundations of Northeast Florida, Inc., PARC, and Goodwill Industries of the Valleys each received a $50,000 grant to support their programs dedicated to advancing financial education.
The Huffington Post has received a six-figure grant from the Bill & Melinda Gates Foundation to launch "Project Zero," a year-long project aimed at raising awareness around neglected diseases and efforts to eliminate them.
The Urban Land Institute has received a grant totaling $250,000 from the Colorado Health Foundation to support a range of institute efforts to promote building for health and wellness through its Building Healthy Places initiative.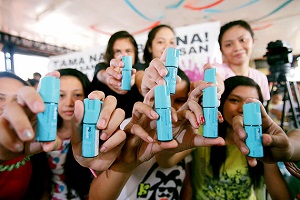 This November, Kuros! and Willi Hahn Enterprises will provide 2,000 free cans of SABRE pepper spray to women in Manila, Philippines.
In Defense of Animals has partnered with the Winona Animal Advocacy Group to support Winona's abandoned dogs by impounding Winona Mayor Jerry Flowers, Winona Animal Control Officer Tim Pearson, and In Defense of Animals' Justice for Animals campaign Director Doll Stanley until $3,000 is raised for their "adoptions." In Defense of Animals has pledged $1,000 for the event.
The Otto Bremer Trust has awarded $10.3 million in grant investments as part of its most recent grantmaking cycle.
News about people, groups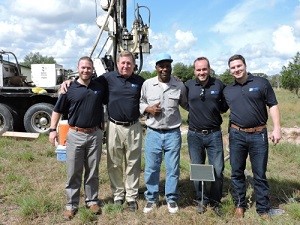 The Water Well Trust has completed two water well projects in south Texas in memory of the late CEO of Pumps of Houston, Inc., E.D. "Skip" Cook.
Food For Free hosted a ride-a-long with their truck drivers on Thursday, November 17th to haul away produce from local farms, grocery stores and college institutions and distribute it through Greater Boston's emergency food system and to individuals' homes through the Home Delivery program.
On November 19th, the Miracle Foundation partnered with the Global Citizen Festival in India to raise awareness and funds for orphans across India. The event will mirror the annual Global Citizen Festival held in New York's Central Park, where free tickets are earned by performing various social tasks.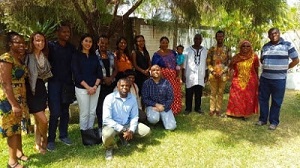 Miracle Corners of the World (MCW) held its fourth Community Leaders Seminar from October 19th-21st in Lusaka, Zambia to enhance the capacity of MCW's local managers to operate high-impact, financially and socially sustainable community centers in their respective communities.
The Board of Trustees of the Women's Sports Foundation has appointed Dr. Deborah Antoine as the organization's next chief executive officer. Dr. Antoine will succeed Deborah Slaner Larkin, who is stepping down as the Foundation's current CEO, as of January 3rd, 2017.
On November 16th, Dave's Killer Bread (Flowers Foods) and Cascade Organic Flour teamed up for the Organic Food Donation Partnership to donate approximately 20,000 pounds of organic potatoes and 3,000 loaves of organic bread (Dave's Killer Bread) for Thanksgiving meals to Food Lifeline in Seattle.
The Hedge Fund Association (HFA) has elected hedge fund manager George Schultze to succeed attorney Ron Geffner as vice president. HFA's board of directors has also appointed several new regional directors, added chapters in the U.S. and abroad, and launched a new cybersecurity committee.
Vikki Spruill, President and CEO of the Council on Foundations, named Chris Gates Executive Vice President for External Affairs, a newly created position that combines public policy, legal affairs, member relations, and communications.
Chris Blunt, President of the Investments Group of New York Life, has joined the Board of Benefunder, an organization that integrates with donor advised funds to connect donors directly with top research causes across the nation.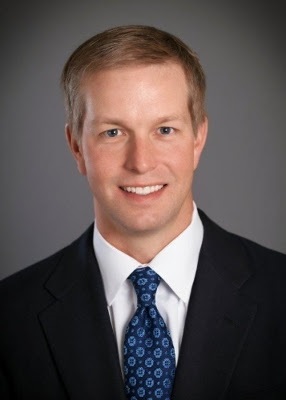 CH2M has named Senior Vice President and Key Account Manager Patrick O'Keefe as President of the CH2M Foundation Board. O'Keefe succeeds CH2M Senior Vice President Elisa Speranza.
News about opportunities, initiatives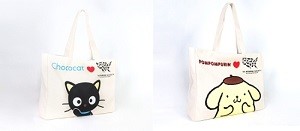 Sanrio and The Humane Society of the United States will partner to offer limited edition tote bags for the National Day of Giving (Giving Tuesday) on November 29th.
The Council on Foundations has opened its nomination period for its 2017 Awards Program, which will remain open through January 4th, 2017.
The
Children of Armenia Fund
will honor Director Terry George and Producer Dr. Eric Esrailian at their 13th annual gala on
December 9th
at Cipriani in New York.
The Trevor Project
will honor Facebook with the 20/20 Visionary Award and Ingrid Nilsen will receive the Trevor Digital Innovator Award at TrevorLIVE Los Angeles on
December 4th
.
---
If you are interested in having your organization's news announced in the next News Bits, please send announcements or press releases to news@philanthropyjournal.com.