News about grants, gifts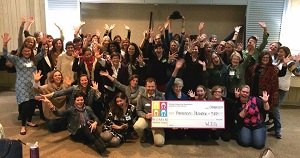 The Barnabas Network received a $6,145 grant from Women Impacting Greensboro (WIG). The gift was made during WIG's quarterly awards dinner in November.
Girl Scouts – North Carolina Coastal Pines (GS-NCCP) received a $300,000 gift from the Margaret Pickard Sirvis Fund to go towards revitalizing Camp Graham, just north of Henderson. A Chapel Hill native, lifelong Girl Scout and advocate for women, Margaret Pickard Sirvis passed away on April 8th, 2017 at 93 years old. Her daughter Barb worked with GS–NCCP staff to create a legacy gift to support improvements to her beloved Camp Graham.
Leading on Opportunity Council received a $1.5 million gift from Bank of America. The funds will support the work of the Council to drive collaboration around issues related to economic mobility in Charlotte and Mecklenburg County.
The Pigeon River Fund of The Community Foundation of Western North Carolina awarded $347,005 to environmental groups working to improve surface water quality, enhance fish and wildlife habitats, expand public use and access to waterways and increase water quality awareness in Buncombe, Haywood and Madison counties.
Anson County Schools was awarded a $950,000 grant from the Golden LEAF Foundation to implement a STEM program at Anson Middle School. The project helps fund the implementation of Project Lead the Way's Gateway modules at the middle school.
World Wildlife Fund (WWF) and Duke University received a $25 million gift from Jeff and Laurie Ubben. Of the total, $20 million will support WWF's wildlife conservation programs, and $5 million will support environmental research and education at Duke's Nicholas School of the Environment.
Bailey's Fine Jewelry donated $50,000 to the North Carolina Museum of Art to support art education programs. The donation consisted of $25,000 from proceeds raised at a special David Yurman event hosted by the company and a $25,000 match from Bailey's Fine Jewelry.
News about people, groups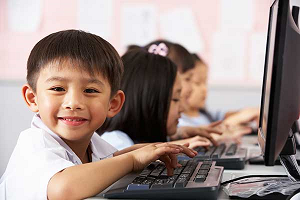 Kevin Baker, Executive Director of the Piedmont Triad Airport Authority, and Louis DeJoy , President of LDJ Global Strategies, LLC, will be inducted into Junior Achievement of the Triad's Business Leaders Hall of Fame on Tuesday, January 23, 2018 at the Grandover Resort and Conference Center.
Lily Gillmor, BSN, RN, CHPN, CHPPN, director of Transitions Kids, has been selected to serve on NHPCO's Pediatrics Advisory Council. .Lily currently serves as co-chair of the Pediatric Palliative Care Coalition of NC.
AIDS Services Foundation Orange County is now Radiant Health Centers. The organization is driven by the same determination and sense of fulfillment that launched ASF in 1985 to help friends and neighbors with HIV and AIDS.
The North Carolina Community Foundation has reached $247 million in total assets and administered $130 million in grants since the Foundation's creation in 1988. The largest grant category for the fiscal year ending March 31st, 2017 was $5.7 million for education.
News about opportunities, initiatives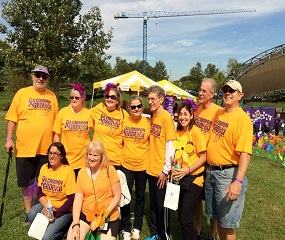 The Alzheimer's Association – Western Carolina Chapter will be launching the fourth year of its Minds in Motion Early-Stage program in North Charlotte in January. The six-month support group program is geared for those living in the "early-stage" of Alzheimer's disease or another form of dementia, and their care partners.
The Durham Rescue Mission is still in need of 7,000 new and unwrapped toys and games for at-risk boys and girls attending the Durham Rescue Mission's Christmas Toy Give-away to be held on December 22nd at noon. The greatest need is for boys and girls ages 10 and up. The deadline date is December 15th. Toys may be dropped off at 1201 E Main St in Durham.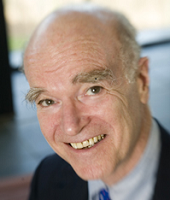 The Sanford School of Public Policy will celebrate Public Policy Professor Joel Fleishman, and his new book "Putting Wealth to Work: Philanthropy for Today or Investing for Tomorrow?"on Wednesday, February 14th, from 5:30 p.m. to 7:00 p.m. in the Sanford School's Fleishman Commons on Duke campus. His talk will be followed by a reception during which a copy of the book will be given to all attendees, made available by an anonymous donor. This event free and open to the public.
The Greater Raleigh Chamber of Commerce presents its 2018 Economic Forecast on Wednesday, January 3rd, at the Duke Energy Center for the Performing Arts. Guest speakers will include Mark Vitner, Mark Yusko, and host David Crabtree. A continental breakfast will be served at 7:00 a.m., and the presentations will start at 8:00 a.m.
The Wake Tech Foundation now offers a way to leave a legacy gift that helps change students' lives: The Legacy Society has been established for donors who wish to make a planned gift, such as naming the college in their will, or as the beneficiary of a retirement plan or life insurance policy. The Foundation is launching The Legacy Society in response to donors' growing interest in planned giving.
---
If you are interested in having your organization's news announced in the next News Bits, please send announcements or press releases to news@philanthropyjournal.com.