News about grants, gifts
In the wake of Mexico's recent earthquakes, UBM Mexico will donate £150k to the Carlos Slim Foundation, who in turn has agreed to match 5 to 1 all donations to reconstruction efforts in Mexico. The Foundation will utilize this donation towards the reconstruction of housing, health centers and schools and to provide humanitarian aid to earthquake victims.
The federal Canadian government is sponsoring 20 new projects with the CD$27 million Agricultural Greenhouse Gases Program, a partnership with universities and conservation groups across the country. The program supports research into greenhouse gas mitigation practices and technologies that can be adopted on the farm.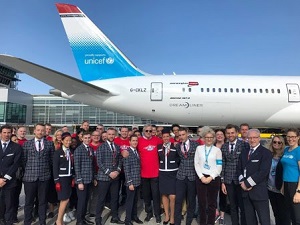 Norwegian Airlines is celebrating its 10-year anniversary as a UNICEF corporate partner. Between 2007 and 2016, Norwegian contributed approximately $2.5 million to UNICEF's interventions. Since June 2015, Norwegian's customers have also been able to donate money to UNICEF as a part of the booking process. In 2016, passengers donated more than $600,000 to support UNICEF using this option.
UNICO National has donated $50,000 its members raised after the August 2016 earthquake near Amitrice in central Italy to the Azienda Sanitaria Locale Rieti Hospital. UNICO National Foundation President John DiNapoli, who orchestrated the donation, said that "the funds will go exclusively for the purchase of medical equipment and repairs to the hospital facility."
The Hilton Prize Coalition, an independent alliance of the 22 winners of the Conrad N. Hilton Humanitarian Prize, recognized its 2017 class of Fellows for completing a Hilton Prize Coalition Fellowship with leading international non-governmental organizations. These 25 emerging leaders demonstrated high potential by making significant early-career contributions to their organizations and to the humanitarian field overall.
Scott Neeson, founder and executive director of the Cambodian Children's Fund, has received an Honorary Doctorate of Social Work from St. Elizabeth University of Health and Social Sciences. Mr. Neeson is only the second individual in the Slovakian university's history to receive the distinction, with the other recipient being His Majesty, King Norodom Sihamoni of Cambodia.
The Blavatnik Family Foundation, the New York Academy of Sciences and the Israel Academy of Sciences and Humanities have named the 2018 Laureates of the Blavatnik Awards for Young Scientists in Israel. From 47 nominees, encompassing Israel's most promising scientific researchers aged 42 years and younger and nominated by Israeli research universities, a distinguished national jury selected three outstanding laureates, one each from the disciplines of Life Sciences (Dr. Oded Rechavi), Chemistry (Dr. Charles Diesendruck) and Physical Sciences & Engineering (Prof. Anat Levin).
On November 23, 2017, The Akshaya Patra Foundation inaugurated its 34th kitchen in Jigani, Bengaluru, with the support of Bosch India. The kitchen will provide wholesome school lunches and is equipped to prepare 40,000 meals every day.
On December 5th, Dr. Glenn Strauss performed the 30,000th surgery on the world's largest private hospital ship, the Africa Mercy, docked in Cameroon. Mercy Ships, founded in 1978, has worked tirelessly to combat the global surgery crisis of 5 billion people without access to safe surgery.
Animal Defenders International (ADI) President Jan Creamer was honored at The Women's International Film & Television Showcase (WIFTS) International Visionary Awards 2017 in recognition of ADI's life-saving work for animals under her leadership. In Los Angeles on December 10th, Jan was presented with The Otilia Animal Advocacy award, inaugurated by Tippi Hedren in 2014.
The Bayat Foundation has been selected by The Harmony Foundation as a recipient of the 2017 Mother Teresa Memorial International Award For Social Justice. The award was granted in recognition of The Bayat Foundation's leading, exceptional and successful efforts to provide the neediest Afghans with food, clothing, health care, education, clean water and other critical and basic building blocks of life.
News about opportunities, initiatives
Dash has undertaken an ambitious joint venture with KuvaCash, a program designed to solve Zimbabwe's ballooning inflation, collapsing currency, and declining national economy. KuvaCash aims to provide Zimbabwe with its first-ever peer-to-peer localized cryptocurrency payment service for anyone with a phone-number-based messaging system.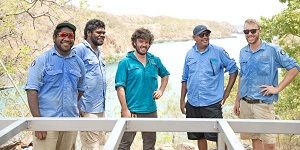 The Australian Wildlife Conservancy and Dambimangari Aboriginal Corporation have entered into a partnership to deliver land management and science across 800,000 hectares of Dambimangari land adjacent to the Kimberley coast, an area of international significance for conservation. This partnership, the first of its kind in Australia, will help protect a suite of threatened and culturally significant species while generating important socio-economic benefits for Dambimangari traditional owners.
Transparency International has published 10 Anti-Corruption Principles for State-Owned Enterprises, a guide to encourage and help enterprises controlled or partially owned by the state to implement best-practice anti-corruption programs based on the highest standards of integrity and transparency.
The National Administration of Conservation Areas (ANAC) and conservation NGO African Parks have signed of a 25-year agreement to restore, develop and manage Mozambique's Bazaruto Archipelago National Park. ANAC directs the management of Mozambique's National Parks and Reserves and African Parks manages national parks and protected areas on behalf of governments across Africa.
Paxful, a global leader in peer-to-peer bitcoin technology, has launched #BuiltwithBitcoin, a charitable program that encourages the cryptocurrency sector to contribute funds for humanitarian projects. They inaugurated the initiative by donating $50,000 in bitcoin for the construction of a new school in Rwanda.
---
If you are interested in having your organization's news announced in the next News Bits, please send announcements or press releases to news@philanthropyjournal.com.