News about grants, gifts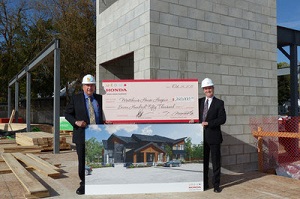 The Honda Canada Foundation will donate $750,000 in support of the Matthews House capital campaign, as it expands its services to families in South Simcoe. This commitment will directly support the construction of a new state-of-the-art 10-bed facility.
Over 55 Grant Thornton LLP offices collectively raised more than $72,000 at its third annual Making Steps Count Walk in support of The Grant Thornton Foundation's three national charities: Big Brothers, Big Sisters Canada; Breakfast Club of Canada; and Boys and Girls Clubs of Canada.
Yihai Group and Beijing Yihai Foundation donated $402,000 through the Overseas Chinese Charity Foundation to build the Yihai Mama Wong Kindergarten in the city of Užice as part of President Xi Jinping's "One Belt, One Road" cooperation agreement.
News about people, groups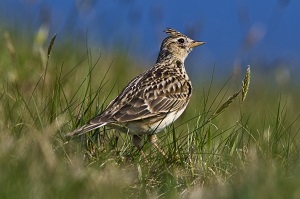 At the Twelfth Session of the Conference of the Parties to the Convention on the Conservation of Migratory Species of Wild Animals on October 23rd-28th in Manila, the BirdLife Partnership presented its latest publication on the illegal killing of birds in Europe – 'The Killing 2.0 – A View to a Kill.'
The Pardes Humanitarian Prize in Mental Health was presented to the international humanitarian organization Doctors Without Borders/Médicins Sans Frontières at the Brain & Behavior Research Foundation's 30th Anniversary Celebration and International Awards Dinner on October 27th in New York City.
Delia Matilde Ferreira Rubio was elected chair of Transparency International at its Annual Membership Meeting in Berlin. Additionally, Rueben Lifuka was elected as vice chair, along with seven other new board members.
The International Committee of the Red Cross has been working with the local fishing community of Eyl in Somalia to increase their productivity by providing fishing gear, boat engines, and solar-powered freezers to help keep their fish fresh.
Pershing Square Foundation in collaboration with Saïd Business School, University Oxford awarded six Pershing Square Scholarships to future leaders on the School's 1+1 MBA programme, which allows participants to combine a specialist Master's degree from one of several Oxford University departments with the School's one-year MBA.
A man tried and convicted of poaching a black rhinoceros in Liwonde National Park, Malawi, was handed down an 18-year prison sentence at Liwonde Magistrates' Court on October 19th, setting a new precedent in the punishment for wildlife crime in the country.
His Highness the Aga Khan received the Champion for Global Change award at the United Nations Foundation's Global Leadership Dinner in New York City for his dedication to improving the lives of people everywhere through his foundation the Aga Khan Development Network.
On October 24th, the Cambodian Children's Fund was featured on an episode of the US-based documentary series— Turning Point. The series of documentary films tell the stories of ordinary people who have done extraordinary things for the benefit of others.
News about opportunities, initiatives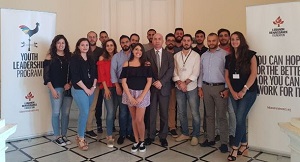 The Lebanon Renaissance Foundation, Inc. offers a Youth Leadership Program that aims at encouraging consensus-seeking dialogues between young political party members.
The SAG-AFTRA Foundation will honor Lionel Richie with its inaugural Recording Artists Inspiration Award on November 9th at the Wallis Annenberg Center for the Performing Arts in Beverly Hills.
BirdLife International is now inviting concepts from BirdLife Secretariats for internships starting in 2018. Facilitated by the Conservation Leadership Programme, the interns work on a focused project and have the opportunity to learn what it is like to work for a conservation NGO.
The Small Arms Survey released a new Briefing Paper, Arms Control 2.0: Operationalizing Sustainable Development Goal (SDG) Target 16.4, describing how the implementation of international arms control instruments supports the aim of reducing illicit arms flows.
Global Youth Connect's 2018 Human Rights Delegation in Colombia will be held in the capital city of Bogotá, Cali and Santander de Quilichao from January 3rd-15th.
Survival International produces and sells cards featuring illustrations from artists and photographs of indigenous peoples from around the world, including the Nenets and Dolgans of Siberia, and all of the profits go toward helping the organization prevent the annihilation of tribal peoples.
Registration is open for Concern Worldwide's 2017 Concern FAST, which will take place on November 23rd. This annual fundraiser will help feed children suffering from famine in South Sudan.
Norwegian has launched a new environmental initiative with the slogan "Plant for the Planet." In cooperation with the Global Climate Institute, Norwegian will plant 7,000 trees in the UK and Spain – one for each of the company's employees.
The Akshaya Patra Foundation is raising funds to help erase hunger and malnutrition in India this Diwali through its food for education program.
The Co-operators released a report summarizing climate disclosures made by 10 of the largest co-operative organizations in Canada to serve as an initial benchmark for co-operatives to consider how their climate change strategies can evolve to address the shift to a low-carbon economy and adapt to risks associated with climate change.
---
If you are interested in having your organization's news announced in the next News Bits, please send announcements or press releases to news@philanthropyjournal.com.