News about grants, gifts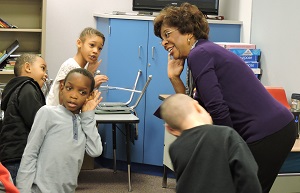 United Arts Council has awarded $115,683 as part of its Artists in Schools Program; the grants will fund a total of 355 programs in 126 Wake County schools.
The Community Foundation of Randolph County, Inc. awarded local grants from its community grantmaking fund to 100 Man Project, Inc., Family Crisis Center of Randolph County, and Asheboro Shelter of Hope.
Wells Fargo will donate $250,000 to support Unite Charlotte, a new community fund established in response to the recent unrest in Charlotte.
Duke Energy Donated $100,000 to support Unite Charlotte in response to recent unrest in Charlotte.
Belk at Crabtree Valley Mall hosted an Eileen Fisher event on September 29th, 5 percent of proceeds to the Triangle's Dress for Success and Belk will be matching that donation.
News about people, groups
The Durham Arts Council introduced the CenterFest 2016 Artist Merit Award Winners and Citizens' Choice Winner on September 18th.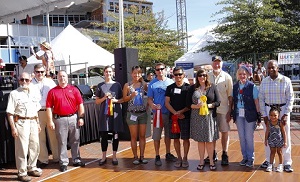 The Durham Rescue Mission and Chick-fil-A held their Annual Food Drive on September 22nd at Durham, Chapel Hill, and Brier Creek area restaurants.
The North Carolina Museum of Natural Sciences hosted its Final Friday event with a showing of "Anaconda" on September 30th.
North Carolina Community Foundation's statewide headquarters in Raleigh will relocate from Six Forks Road to a new state of the art office space at 3737 Glenwood Avenue.
Nine Wake County elementary and middle schools were visited from bluegrass bands in Raleigh for the World of Bluegrass 2016 event, September 27th – October 1st; the visits were sponsored by Wake County and the United Arts Council of Raleigh and Wake County.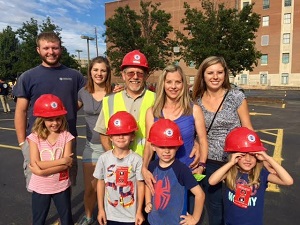 Frank L. Blum held a "Building Healthy Hearts & Healthy Minds" event to benefit the American Heart Association's Winston-Salem Heart & Stroke Walk on September 20th.
The Town of Chapel Hill hosted its 2016 Festifall Arts Festival on October 2nd, at West Franklin Street.
United Way of Henderson County hosted its annual Day of Caring on September 30th with various project locations where volunteers made an impact on their community.
Sixteen State Government employees were honored on Tuesday with the 2016 Governor's Awards for Excellence. The Awards were presented at a recognition event hosted by the Office of State Human Resources and sponsored by the member-funded State Employees' Credit Union Foundation.
Liani Yirka, the North Carolina Museum of Natural Sciences' first Accessibility and Inclusion Coordinator, received a 2016 Governor's Award for Excellence on September 27th for her tireless efforts to make the museum more accessible and welcoming to people with disabilities.
The Northern Albemarle Community Foundation named new advisory board members, Grafton G. Beaman and Dr. James M. Watson.
News about opportunities, initiatives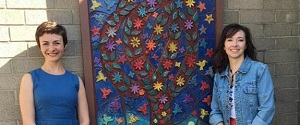 ArtsGreensboro will accept applications for its 2016-2017 Teacher Art Grant program until 5pm on October 3rd; awards grants will support arts projects and programs in all school subject areas.
The NC Triad Chapter of the Association of Fundraising Professionals will host a how-to session—"The 5 Things You Need to Know to Run a Successful Monthly Giving Program"—on October 13th at the Guilford Nonprofit Consortium in Greensboro.
United Way of Alamance County and Alamance Chamber will host a trivia at Mellow Mushroom on October 12th, as part of Alamance HYPE: Helping Young Professionals Engage.
Cora Cole-McFadden, Durham Mayor Pro Tempore and Durham City Council Member, will speak at Women NC's Fall Event, CEDAW and Fellowship: Voices for Women, on October 25th at Pullen Baptist Memorial Church.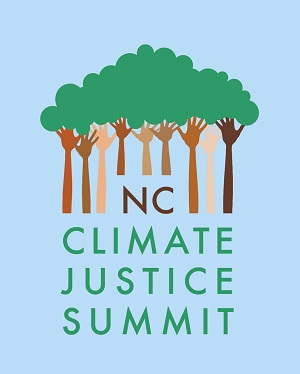 NC Climate Justice Summit registration has opened. The event is cosponsored by NC WARN will take place December 9th-11th in Browns Summit, NC.
Guiding Lights Caregiver Support Center, Campbell University, Transitions LifeCare, and the Harnett Health Foundation will host the Caregivers Summit: Navigating the Transitions in Life on October 4th at Campbell University.
Prevention Partners will hold its third annual Healthy Together NC Summit on October 4th, in Research Triangle Park. Business, government, health, and community leaders will convene to discuss improving North Carolina's health and strengthening businesses and the economy.
"Schools Going Solar" grant applications will be accepted until December 2nd; the program will be funded by Duke Energy, through Raleigh-based nonprofit NC GreenPower.
The North Carolina Planned Giving Council will host a meeting on November 30th, in Greensboro and will feature Anne T. Melvin on "The Science (and Art) of Persuasion."
---
If you are interested in having your organization's news announced in the next News Bits, please send announcements or press releases to news@philanthropyjournal.com.