News about grants, gifts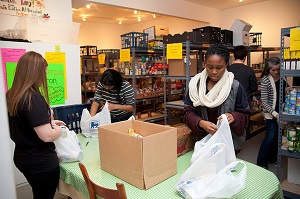 TABLE and The Food Bank of Central & Eastern North Carolina formed a new partnership through which the Food Bank is donating $20,000 worth of food to support TABLE's Weekend Meal Backpack Program.
The North Carolina Humanities Council awarded $120,000 in grants to six cultural organizations for public humanities projects across North Carolina. Organizations include Appalachian State University, NC State University, and UNC Charlotte.
Samaritan Feet visited Durham Rescue Mission and donated new shoes and socks to 150 homeless men on October 19th.
The Duke Energy Foundation donated $524,500 to 12 cultural and arts nonprofits in NC to support arts appreciation and educational programs that foster community vitality.
The town of Windsor received a $500,000 grant from the Golden Leaf Foundation of Rocky Mount for a new public library.
The University of North Carolina at Chapel Hill celebrated its 224th anniversary and raised more than $65 million to support the Carolina Covenant and the Morehead-Cain scholarship through its one-year Give for Good: Scholarship Challenge.
News about people, groups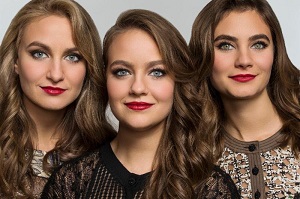 The Quebe Sisters returned for an encore performance at the Van Dyke Performance Space on October 20th for ArtsGreensboro's 17DAYS Arts & Culture Festival.
Susan G. Komen North Carolina Triangle to the Coast celebrated its first annual Dine Out for the Cure on October 17th with local restaurants pledging to donate a percentage of their day's dining business to help make a difference in the nonprofit's fight against breast cancer.
The Morrisville Chamber of Commerce, in partnership with the Sigma Xi Zeta alumni chapter of Zeta Phi Beta and the Town of Morrisville, hosted the 2017 Candidates Forum on October 17th to learn about this year's candidates for the Morrisville Town Council.
On October 20th, the five finalists for the Southeast Raleigh Innovation Challenge pitched their ideas to a panel of judges at the Raleigh Convention Center for the chance to receive funding from a $120,000 prize pool.
The North Carolina Community Foundation and local affiliate foundations, the Futrell-Mauldin Community Foundation for Greater Rocky Mount and Edgecombe Charitable Foundation, hosted a Pop-Up Philanthropy event October 12th in Rocky Mount.
The Green Chair Project received 110 new mattresses on October 16th for their Sweeter Dreams Bed Program. The mattresses were donated by Leesa Sleep, who donate one mattress for every 10 sold, and have provided more than 20,000 mattresses to-date to nonprofits that serve people seeking refuge from homelessness, domestic risk and human trafficking.
The Women's Philanthropy Institute (WPI) released the findings of its annual study, Women Give 2017. The study investigated the connection between life satisfaction and charitable giving as part of WPI's ongoing work to understand differences in how men and women give.
Director of the Office of Rural Philanthropic Analysis, Allen Smart, released the first Director's Blog post as part of Campbell University's new Rural Philanthropy Analysis project.
The Guilford Green Foundation officially kicked off the celebration of its 20th anniversary year with a brand new logo and website created using the Extreme Nonprofit Makeover grant it received earlier this year.
Charlotte Mecklenburg Police Department Major Mike Campagna and Mecklenburg County public defender Toussaint Romain received the Foundations for the Carolinas' 2017 Nish Jamgotch Jr. Humanitarian Award for their work during the 2016 Keith Lamont Scott protests.
News about opportunities, initiatives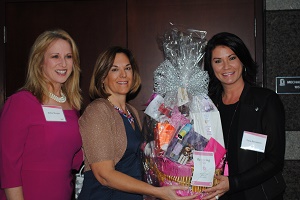 The Susan G. Komen North Carolina Foundation Triangle to the Coast will hold its 4th Annual Finding Solutions Through Science, Scholars and Survivors Research Luncheon on November 9th.
The Triangle Community Foundation's Capacity Building Partnerships Program for Community Development is accepting proposals for the 2017-2018 cycle through October 31st from organizations that offer housing, employment, and/or health services to address poverty in the Triangle.
The United Arts Council of Raleigh & Wake County opened nominations through November 30th for the 2018 Business Support of the Arts Awards. The organization will present the awards, co-sponsored by the Greater Raleigh Chamber of Commerce, on January 16th.
NC Warn will hold a presentation and discussion with Bill Powers, P.E., author of NC Clean Path 2025, on November 3rd in Chapel Hill.
Registration is open through October 25th for The NC Triad Chapter of the Association of Fundraising Professionals' Best Practices in Fundraising monthly meeting on October 31st at the Paul J. Ciener Botanical Garden.
Randolph County Young Life will hold its Winter Sprinter 5k on December 2nd in downtown Asheboro.
The Orange County Arts Commission and the Hillsborough Arts Council extended the registration deadline for Paint it Orange: Plein Air Paint-out and Wet Paint Sale through October 25th.
The 2018 Smart Start Conference is seeking proposals for Public Engagement, Fundraising, and Nonprofit management conference track through October 27th.
Share the Pie, which supports the joint mission of StepUp Ministry and Alliance Medical Ministry to build stable families through access to employment and healthcare, is now taking orders for Thanksgiving.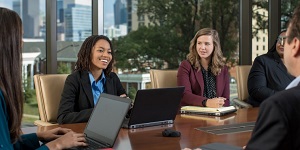 Applications are open through January 16th for The Duke Endowment's 2018-2020 Fellowship Program.
Read and Feed will celebrate its 10th anniversary on November 3rd in Raleigh, NC with food and drink, music, silent and live auctions, and more.
The Alamance Community College Foundation will hold its Reinhartsen Scholarship 5k Run/Walk on November 4th in Graham.
Join over 40 area Teaching Artists and Arts Organizations as they highlight arts programs, school performances, workshops, field trips, and other arts-in-education opportunities at the Durham Arts Council's Arts Education Fair on October 25th.
---
If you are interested in having your organization's news announced in the next News Bits, please send announcements or press releases to news@philanthropyjournal.com.