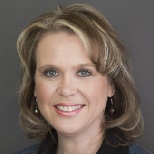 Special to the Philanthropy Journal
By Jolynn Berk
It's easy for nonprofits to stay in their lane when it comes to trade shows, conferences and industry events – however, there's much to be gained by dipping your toe into a for-profit event that's relevant to your audience and mission. Below are three tips to keep in mind when determining the event that's right for your organization and how to get the most out of your investment.
Play match-maker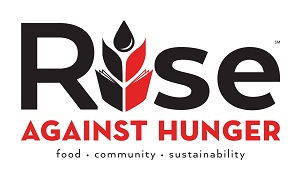 Step one – find a friend who is already going to the party. In the nonprofit world, you generally don't have to look too far for this connection, when you consider the vast network of supporters and partners you already engage. The most organic way to identify the most relevant events and opportunities lies with your existing partners, who are likely regular participants at industry shows and events you may have never realized were a fit for your organization.
If your partners attend multiple consumer events a year, the hardest part might be determining which event provides the most value to your cause – because we all know limited financial and human resources will keep most nonprofits from being able to attend every single consumer event throughout the year.
For example, Rise Against Hunger identified an opportunity to enter a new space and reach new audiences at South by Southwest (SXSW), one of the largest festivals of its kind. When our team learned that Pfizer, a longtime partner who pledged to package one million meals with Rise Against Hunger in 2018, would also be exhibiting, we knew this was an ideal chance to collaborate.
The 2018 SXSW® event theme, "Globally Connected: We're All in this Together," perfectly aligned with Rise Against Hunger's mission to end world hunger by 2030 and Pfizer's support of the UN's Sustainability Development Goals. With booths positioned across the aisle from one another, volunteers helped our teams package 11,016 meals on the showroom floor, resulting in an increase in 67 percent of new visitors to the Rise Against Hunger website.
When you can align your cause with a large-scale consumer event and tap into the resources of existing partners, the ability to amplify your message to new eyes and ear is exponential.
Be in the right place at the right time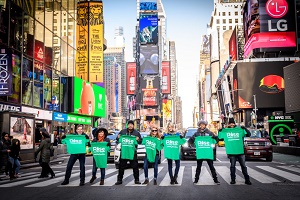 If there's any place that screams consumer, it's Times Square in New York City. On February 18, our team hit the street—in one of the busiest cities on earth—to collect signatures from passersby who pledged to support the movement to end hunger on what we proclaimed, "This Is Possible Day." You don't always have to tap into an existing festival, conference or event, you can also meet consumers on their own turf—and in your own time.
But don't feel like you always have to head to the Big Apple or some other large, flashy city. You can start small, with the metropolitan hotspot nearest you. You may not be able to always set up a large demonstration, so think mobile and pedestrian-friendly when considering this type of activity. For Rise Against Hunger, this took the form of an enlarged picture frame with "This Is Possible 2030" messaging that encouraged those who signed our pledge to also post a selfie and spread our message with their own individual networks.
Think about how consumers consume content (it's not always in-person)
During our participation at SXSW® and in Times Square, our team engaged audiences via live video across social media platforms. This included Instagram stories, Facebook posts and use of relevant, easy-to-remember hashtags that encouraged those we connected with to share our message more broadly.
Overall, consumer-facing events have the opportunity to reach new audiences in new places. One of the ways a nonprofit can grow their reach is to outgrow the thinking they can't play in the space as a for-profit company. Embracing out-of-the-box -thinking like this will allow your organizations to recruit new volunteers, supporters and re-inspire those already in your corner. With so many valuable causes, it's our job as nonprofit professionals to continually seek out creative ways to expand the message around our mission.
---
Jolynn Berk, Rise Against Hunger's director of channel development, has more than 25 years of experience as a strategic marketing consultant to corporate and nonprofit brand managers. Born and raised in the heartland, she has a passion for building relationships, the hungry around the world, big blue skies, wheat fields and business jets.