News about grants, gifts
United Way of the Greater Triangle, in partnership with Triangle Community Foundation, City of Durham, County of Durham and local nonprofits, has established the Durham One Fund to support the individuals and families impacted by the explosion in downtown Durham on April 10th. The Fund will serve as a vehicle to accept donations for nonprofit organizations providing short and long–term human services for residents of Durham County in response to natural and/or large-scale disasters.
Duke University received a $4 million grant from the Duke Endowment to hire up to six junior-to-senior-level faculty scholars with expertise in African, Asian-American and Latinx studies.
The Hispanic League presented 43 scholarship awards to young scholars at the 2019 Spanish Nite.
News about people, groups
On Saturday April 20th, the Durham Rescue Mission held a special Easter Basket Give-away from 10:00 AM through noon. Parents brought their child(ren) to pick up an Easter basket at the men's campus located at 1201 E Main St.
On Tuesday April 23rd, Orange County Arts Commission, in partnership with Triangle ArtWorks, hosted Alex Lehmann, CPA of MPC Certified Public Accountants for his "Shoebox Accounting" program at the Chapel Hill Public Library.
Alyson Stoffer and Dan Daniel hosted the Association of Fundraising Professional – Triangle North Carolina Chapter's April 24th group webinar, Building Strong Development Teams, at Tammy Lynn Center for Developmental Disabilities.
On April 23rd, the Guilford Green Foundation & LGBTQ Center hosted Gay & Gray Movie Night, featuring the film Boy Erased, based on Garrard Conley's memoir about his experience with conversion therapy and his relationship with his family after coming out as gay. Gay & Gray is a program for LGBTQ people aged 55+. It is a partnership between the LGBTQ Center, Senior Resources of Guilford, and AARP of the Triad.
Less than a year after the North Carolina Aquariums launched Spot A Shark USA, a citizen science program, lead researchers have issued initial findings in a manuscript published in the journal Ecology. The four-page document describes how the sand tiger shark, Carcharias taurus, return to shipwrecks along the North Carolina coast in a behavior known as site fidelity. The sand tiger shark is a globally designated vulnerable species, whose presence is linked to healthy aquatic ecosystems.
News about opportunities, initiatives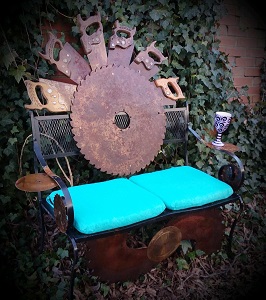 The Barnabas Network will host Chair Affair 2019 on Thursday, May 9th, 6-9 p.m., at The Colonnade at Revolution Mill. Proceeds from the event will support the Barnabas Network and its mission to provide basic home furnishings at no cost to qualified families transitioning out of homelessness, recovering from a major setback, fleeing abuse or violence, or overcoming severe poverty.
The Equity Paradigm, a diversity, equity & inclusion consulting firm based in Durham, will facilitate a 2-hour Foundations in Racial Equity workshop on Thursday, May 15th, from 2-4pm in The Fusion Conference Room at The Frontier in Research Triangle Park. This workshop is the first installment of a four-part Foundation series, and will serve as a pre-requisite to other community workshops: Foundations in Racial Equity, Foundations in Internalized Racism, Foundations in Decentering White Supremacy Culture, Foundations in Power & Equitable Decision-Making.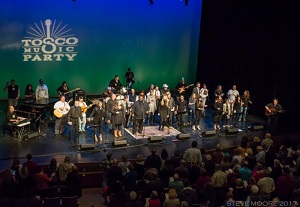 FabFest, hosted by Tosco Music, will be held June 14th to 16th in Charlotte. The event will celebrate Beatles music and will include two evening concerts at Knight Theater and a full weekend of daytime activities and live music.
Activate Good is accepting applications for its Teens Change the World! 2019 Summer Program, a week-long service and leadership experience that will give teens the opportunity to volunteer with different nonprofits, learn from a variety of local causes, hear from social impact experts, and even pitch their ideas for a social impact project to business and community leaders.
The Helene Foundation will celebrate its 10 year anniversary on Friday, May 3rd with their annual fundraiser at the Marriott City Center, from 6:30-11:30pm.
Durham nonprofit Liberty Arts will host a preview night Peep Show Benefit for their Community Scholarship Fund.
---
If you are interested in having your organization's news announced in the next News Bits, please send announcements or press releases to news@philanthropyjournal.com.