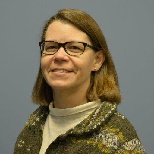 Special to the Philanthropy Journal
By Heather Brosz White, MPA
"Inspirational. Passionate. Enthusiastic. Leader." These are words teen members of Boys & Girls Clubs of Wayne/Johnston Counties, North Carolina used to describe Teen Director, Raytrell Caldwell. In May, Caldwell was recognized as Youth Development Professional of the Year at a ceremony during Boys & Girls Clubs of America's (BGCA) National Conference in San Diego.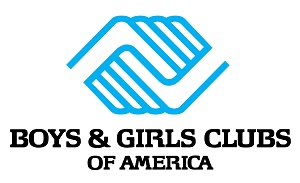 For more than 150 years, Boys & Girls Clubs of America has enabled young people most in need to achieve great futures as productive, caring, responsible citizens. Today, 4,300 Clubs serve 4 million young people through Club membership and community outreach. Clubs are located in cities, towns, public housing and on Native lands throughout the country, and serve military families in Boys & Girls Clubs of America-affiliated Youth Centers on U.S. military installations worldwide. They provide a safe place, caring adult mentors, fun and friendship, and high-impact youth development programs on a daily basis during critical non-school hours. Club programs promote academic success, good character and citizenship, and healthy lifestyles.
BGCA created a contest called "YDP MVP," to recognize the hard work of Youth Development Professionals (YDP) and highlight their tremendous impact on the lives of young people. YDPs work directly with Club youth ages 6-18, forming life-changing mentoring relationships, providing programming and opportunities for youth to experience new things and expand their horizons, so they can dream of more than they have been exposed to and more than what they can see. They hold youth accountable for their actions and present themselves as role models for youth to look up to and emulate.
Raytrell Caldwell's colleagues saw him as an ideal candidate for this award, and nominated him by via a video submission early this year without his knowledge. By mid-March, the organization learned he was one of five semi-finalists for the prestigious national competition, and Caldwell was notified of his nomination. The semi-finalists' videos were available to the public online, and viewers voted for the one who they believed best exemplified commitment to Boys & Girls Clubs' mission. Caldwell was announced as the winner during National Boys & Girls Clubs Week in April.
Caldwell grew up in Milwaukee, WI, but has lived in Goldsboro, NC for the past 15 years. His involvement began when he drove past a Boys & Girls Club with a friend and observed a bunch of youth playing outside. He recalls inquiring if his friend knew anything about the organization. The friend responded that he had grown up in the Club and encouraged Caldwell to get involved. Caldwell took the advice and volunteered for about eight years, first as a sports coach and then in additional roles, prior to making the change to a Youth Development Professional in 2013.
"Youth Development Professionals are a key part of our organization," said Mary Ann Dudley, Executive Director of Boys & Girls Clubs of Wayne/Johnston Counties. "They are the ones who are working side by side with our youth as mentors, teachers, and coaches. This contest is a great way for us to recognize all of the hard work and dedication that these professionals provide to the youth who attend our Clubs every day."
Caldwell acknowledges that Youth Development work is often difficult, with many steps backward with every step forward. However, there is also proof that attitudes and actions change under his mentorship. Caldwell points to an instance several years ago when a group of his teens heard about a leadership conference that Club members in another city were attending. His teens complained and questioned him about why they didn't get to attend. Caldwell explained the necessary steps, and the planning, dedication, effort, and time that would be required to reach their goal. The teens became increasingly focused as they began putting in the time and work needed. Caldwell beams with pride as he talks about how the young people have grown to fully lead their own meetings, choose and manage their projects, settle disagreements with consensus, while his responsibility has shifted to an advisory role. Their dedication and hard work was rewarded with attendance at Boys & Girls Clubs of America's teen leadership conference in Atlanta earlier this summer.
Ultimately, Boys & Girls Clubs YDPs have the power and ability to change the trajectory of a young person's life. Through more than a century of experience and decades of research, Youth Development Professionals know that if we take young people who need us most, provide them with an outcome-driven Club experience (including incorporating five key elements of positive youth development, high-yield learning activities, targeted programs, and regular attendance), youth will exhibit academic success, healthy lifestyles, and good character & citizenship. Through this Formula for Impact, the work and guidance of YDPs, research shows Club members fare better than their peers on a number of outcomes. For example, 84% of Club 12th graders report abstaining from alcohol, compared to 58% of 12th graders nationally. 73% of low income members ages 12-17 who attend the Club regularly say they earn mostly As and Bs, compared with 69% of low income youth nationally.
In his acceptance speech, Raytrell Caldwell remarked that in his career as a Youth Development Professional, his aim "is to make a difference in children's lives every day, just as Clubs have done for over 150 years." Caldwell also remarked that he hoped to impart important life lessons to his Club members so they learn that hard work is required for success, but success won't come overnight because life is a more like a marathon than a sprint. This same lesson is true of Youth Development work.
---
About Boys & Girls Clubs of America
In a Nielsen Survey of alumni, 54 percent said the Club saved their lives. Boys & Girls Clubs' mission is to enable all young people, especially those who need us most, to reach their full potential as productive, caring, responsible citizens. Learn more at Boys & Girls Clubs of America's Facebook and Twitter.
About Boys & Girls Clubs of Wayne/Johnston Counties
Boys & Girls Clubs of Wayne/Johnston Counties has served youth in the area since 1955, and now has four sites in two counties that serve over 850 young people per year. Learn more from their website.
About the Author
Heather Brosz White, MPA, has worked with Boys & Girls Clubs for 21 years. Currently the Director of the NC Alliance of Boys & Girls Clubs, Heather previously spent 8 years as a Youth Development Professional focused on Club members' Academic Success.