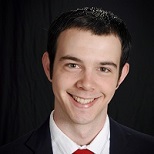 By Kevin Mercer
For more than 30 years, the nonprofit organization Alzheimer's North Carolina had done things the same way. And for more than 30 years, it had worked. During that time, Alzheimer's North Carolina (AlzNC) had established itself as one of the state's enduring nonprofits, serving those impacted by Alzheimer's Disease. But in the last few years from the inside, things seemed bleak.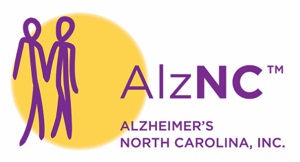 AlzNC struggled to obtain grants and enough individual donations in a state brimming with competing nonprofits. After three decades, the longtime Executive Director and AlzNC had parted ways, leaving a gaping leadership void. To make matters worse, the Board of Directors had become complacent and disengaged. AlzNC needed a change.
Enter Vivien Green, a lifelong nonprofit professional from New Hampshire who in December of 2016 became AlzNC's new Executive Director. Her task: to reinvigorate the organization.
How could she help usher in the next step while furthering its reach in North Carolina and maintaining a continuous identity?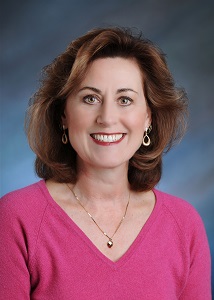 It would be no small task, as AlzNC had become an entrenched member of North Carolina's philanthropic community for decades. The organization that became known as AlzNC was founded in 1980 at Duke University by a group of volunteers passionate about the cause. The organization quickly grew into a chapter of the National Alzheimer's Association and relocated to Raleigh in 1985. As a chapter of the national organization, AlzNC functioned as a support system and resource for caregivers and those affected by Alzheimer's Disease in North Carolina.
However, around 2009, AlzNC began receiving considerable feedback from its donors. That feedback expressed a desire for donations to support the fight against Alzheimer's Disease in North Carolina rather than be shipped to the national association. AlzNC disaffiliated with the national organization in 2011. That freed it to financially support Alzheimer's research, public awareness and people with the disease in North Carolina, their families and caregivers. This comes in the form of funds for support groups, public awareness campaigns, educational conferences and research.
AlzNC has extended its reach to over half of North Carolina's counties and over 20,000 people.
"We know for a fact when we talk to those people that we're doing something to have a positive impact on their life. We are changing lives, actually," Green said. But she knows no good nonprofit can be satisfied with past achievements. There's always more to be done. There are almost 170,000 North Carolinians who have been diagnosed with the disease, a number sure to rise.
Green said a substantial limiting factor on any nonprofit's ability to maximize its impact may be that many established nonprofits base their identity on their historical impact. They are reticent to change, because the system they know has worked in the past.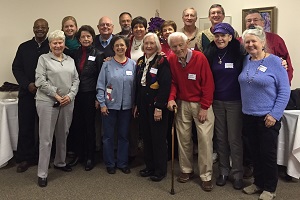 "I've always felt that change is good," Green said. "(AlzNC has) been doing the same thing for many years … and now there's an opportunity to rethink who we are."
For this innovative refresh, AlzNC is recruiting committed, forward-thinking, enthusiastic board members. Earlier this year, it moved its location to a more corporate area of Raleigh away from its prior traffic-congested home. Even Green was part of the new face of AlzNC with her fresh New Hampshire perspective. As Green has encouraged sweeping changes at AlzNC, the organization has decided to totally rebrand. The rebranding will certainly involve a new strategic plan and a remodeled website (set to launch by the end of the year), and it may even necessitate a new name. Much is still in the design phase, but AlzNC's goal is to complete the rebranding by the beginning of next spring.
AlzNC has already begun developing its new strategic plan. It has broadened its focus from Alzheimer's Disease to dementia as a whole. It has attempted to reach more young people and expand its influence into the corporate world. AlzNC's new initiatives will seek funding for research focusing on art's effect on dementia. Green said previous research has shown art can relieve stress, improve cognition and allow patients and caregivers to connect in new ways. Green has also stressed the importance of gauging public feedback, one of the aims of the new marketing campaign as well.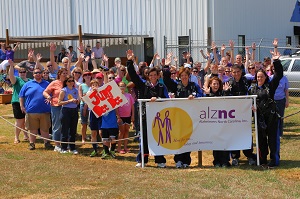 Green's vast nonprofit experience has given her a unique perspective on nonprofit development and in what direction to steer the rebranding efforts.
"I think there are exciting new opportunities to work with other nonprofits, that are not necessarily providing the same service, that can complement what you do," Green said. "We could work together to have a much bigger, broader impact." Guardian Angel Thrift Store in Fuquay, North Carolina, has already raised over $2 million for Alzheimer's research. AlzNC is also the charity of choice for the Woman's Club of Raleigh.
AlzNC has embraced the changing nonprofit landscape. With over 30 years of success to fall back on, sometimes a refresh, as Green said, is just what's needed. AlzNC has done away with a grasp on its past to allow it to continue to be the same light in the community it has been for so long.
---
Kevin Mercer is a recent graduate of the UNC School of Media and Journalism with an interest in working to help people in the nonprofit industry. He loves history and all things sports-related.