News about grants, gifts
In 2015, Wells Fargo donated $15,930,252 to support 1,745 nonprofits in North Carolina. Separately, Wells Fargo team members in North Carolina showed their commitment to communities and nonprofits by donating and pledging more than $14.8 million. In addition, team members in North Carolina logged 211,000 volunteer hours with schools and nonprofit organizations across the state.
Alumnus Robert "Chip" F. Andrews III and his wife Lyn will establish a North Carolina State University fund to provide solid support for budding student entrepreneurs. The $1 million commitment will create the NC State Acceleration Fund, which will award grants annually to student startup companies.
The first quarterly meeting of 100 Women Who Give a Hoot will take place on Thursday, March 10 at 6pm in Raleigh. Three member-nominated local charities will present to the group for an opportunity to receive a gift of $10,000.
News about people, groups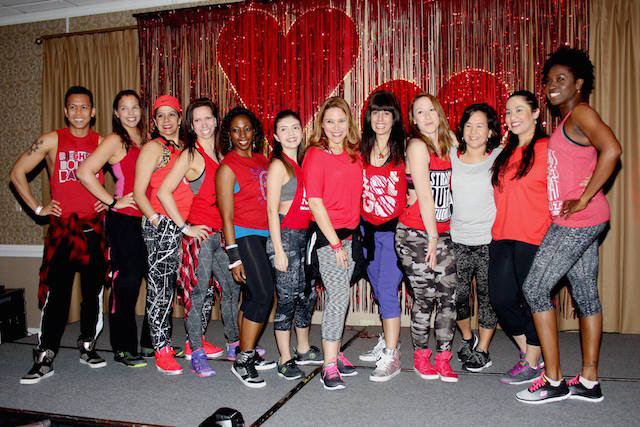 The Beating Hearts Zumbathon 2016 Charity Event was held on Friday, February 19th at the Village Inn Event Center. A new record was set this year with a total of over 200 attendees, along with 14 instructors to keep the tempo high throughout the evening. Over $4,000 towards was raised toward the Hispanic League's Scholarship program and for the Zumbathon Charitable Event Scholarship.
On March 2nd, the California Pizza Kitchen at Southpoint in Durham gave 20% of sales back to Me Fine for lunch and dinner.
The North Carolina Community Foundation has appointed three new directors to the statewide board: Peter M. Bristow, Hilda Pinnix-Ragland and John Willingham.
News about opportunities, initiatives
The Philanthropy Journal and YNPN Triangle NC will host a panel discussion on navigating nonprofit career paths on March 31st in Raleigh. For more information and to register, click here.
The Community of Nonprofit Scholars will host a discussion with Mandi Stewart about executive turnover in the nonprofit sector on March 17th in Raleigh.
The Triangle Community Foundation is now accepting proposals for Awareness and Public Benefit grants.
The Gaston County Early Literacy Collaborative is joining the Campaign for Grade-Level Reading, a nationwide movement to increase early reading proficiency. In North Carolina, the Campaign is led by the North Carolina Early Childhood Foundation. The collaborative is comprised of The Boys and Girls Club of Greater Gaston, the Gaston County Department of Health and Human Services, the Gaston County Family YMCA, the Gaston County Public Library, Gaston County Public Schools, the Gaston Faith Network, the Gaston Literacy Council, Inc., the Partnership for Children of Lincoln and Gaston Counties, and the United Way of Gaston County.
International House
's summer literacy program for elementary school students is recruiting tutors who will spend six weeks working directly with children on literacy and English skills at six Charlotte Mecklenburg Schools this summer.
The
Great Human Race
will take place on
Saturday, April 30th
at the Durham Bulls Athletic Park / Blackwell Street. Walk, run and support families moving forward.
The
Joel Lane Museum House
will present a lecture on "Slavery and Emancipation on 'the Moses Mordecai Place' in Raleigh" by Doug Porter, on Thursday, April 14th at 7:00 p.m.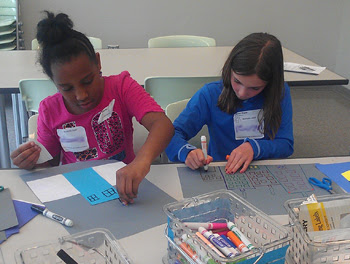 The
Durham Arts Council
(DAC) is holding "Parent's Night Out Camp" on Friday, March 18th, from 5:30 p.m. to 9:30 p.m. Under the guidance of DAC Instructors, campers will have the opportunity to get creative with visual arts activities and kick back and relax with a movie.
State Employees' Credit Union
(SECU) members have renewed the SECU Foundation's "People Helping People" High School and Community College scholarship programs for 2016. Both programs represent the allocation of over $4 million in scholarships annually, providing students with the resources to help pursue their dream of attaining a college education.
At the March 29th
AFP NC Triad
Monthly Meeting, David M. Huffine, CFRE, 2015 Fundraiser of the Year, will present "Driving in the Oncoming Lane, and other Twists and Turns on the Road of Fundraising".
On Friday, March 4th, at 7 p.m., the
N.C. Museum of History
in Raleigh will present a free screening of "120 Days" in Daniels Auditorium, followed by a Q&A session with Roach, who also wrote and edited the film. Admission is free.
The
United Arts Council of Raleigh and Wake County
is working with Rep. David Price's office in the annual Congressional Arts Competition for high school students in the 4th U.S. Congressional District. Public and private high schools in the Fourth Congressional District are invited to select up to three pieces of artwork to represent their school in this competition.
Throughout the winter season,
Duke Energy Progress
is continuing its 30-year tradition by partnering with employees and customers to lend a hand to those struggling to pay their winter energy bills in the Carolinas. Trough its fund, the program provided Carolinas customers with $710,000 in bill assistance in 2015.
Student Action with Farmworkers
is searching for housing for its 20 Into the Fields Interns as well as its 5 Sowing Seeds for Change Fellows working for six months. Interns need housing from June 6 – August 4, while Fellows need housing from June 6th to October 28th.
The
SearStone retirement community
is currently seeking nominations for its second annual Ageless Hero Awards honoring individuals and organizations that provide exemplary service, support and opportunities to Wake County seniors. Nominations will be accepted through April 17th.
The
AFP NC, Triad Chapter
's Education Programs Committee is seeking speakers from all experiences and backgrounds to present at one of its four education programs held throughout the year. AFP's goal is to deliver quality professional development programs to its members and the local nonprofit professionals community.
Activate Good
invites active or veteran military members, and members of military families to be a part of a new community leadership initiative called Frontline Families, a program through Points of Light in partnership with Americorps. Register for the Americorps Leadership Luncheon series and team up with fellow participants to develop and carry out a service project to make an impact on a cause you care about.
The
Leadership North Carolina
is recruitment committee is working hard to build the next great class of North Carolina leaders, and they need your help.
---
If you are interested in having your organization's news announced in the next News Bits, please send announcements or press releases to news@philanthropyjournal.com.