By David Mueller
Despite a long tradition of labor advocacy in this country, for many workers, the job site remains a dangerous place. Each year, over 5,000 U.S. workers die on the job – an average of 13 per day — and at least 50,000 die from occupational disease. More than one worker per day is killed on the job in California alone. While there are numerous union and advocacy groups in the state that support workers' rights, there is only one statewide nonprofit organization that focuses exclusively on occupational safety and health.
Worksafe
is an advocacy organization that is part of the California legal aid system, dedicated to the belief that everyone has the right to work in a safe and healthy workplace.
Worksafe grew out of the union of two COSH (Committee on Occupational Safety and Health) groups in the Bay Area of San Francisco, with roots going back to the late 1970s. These groups were initially formed to address a gap in worker advocacy around occupational safety and health.
"Our scope has expanded since those early days," says Doug Parker, Worksafe's Executive Director, "we've expanded our focus from traditional workplace health and safety topics to broader issues concerning working conditions, public health, and occupational health equity."

This comprehensive approach to health and safety includes research, policy advocacy, worker training and legal support. Through these varied efforts, Worksafe addresses workplace safety both from the bottom up, by educating and representing individual workers, and from the top down, by advocating for laws and policies that protect California workers from workplace hazards.
While Worksafe addresses many of the same issues that concern traditional labor unions, they differ in their exclusive focus on occupational health and safety and their support for all workers, regardless of union or legal status.
"We do work with unions and they are often allies in our efforts" says Parker. "We also sometimes provide training for union leadership and members. But we're different from unions in that we support all workers, whether they're unionized or not. We build worker power collectively, through organizing, but also individually, by advocating for greater individual rights, stronger standards and increased access to justice for workers that have either been injured or retaliated against for exercising their workplace rights."
The recent California wildfires provide an example of how Worksafe supports worker health and safety on multiple fronts around a single crisis. During the fires, the organization worked through the California branch of
OSHA
to communicate with employers about the dangers involved. Then, in the aftermath of the disaster, Worksafe engaged with a day-labor center in Santa Rosa, which was at the heart of the fires, to educate workers about their right to protective equipment and the employer's obligation to provide a safe workplace. They also helped workers who were exposed to toxins during the cleanup to seek legal advice about their injuries.
"Disaster preparedness, response, and clean-up is something that we're going to have to continue to live with in California for a long time" says Parker. "We have to be part of a larger effort to organize a consistent and robust plan to protect workers."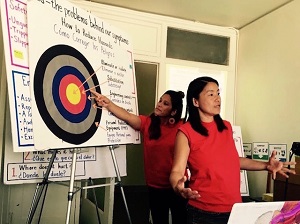 Although Worksafe has advocated for California workers for 36 years, Parker credits one recent case for generating a new level of awareness about their work. Collaborating with workers at the electric car company
Tesla
, Worksafe released a report on the unusually high injury rate at the company's manufacturing plant, which garnered widespread media attention, both nationally and internationally. Although the report was based on data that is freely available to plant workers by law, a lack of recognition of the scope of the problem led to an ongoing cycle of workplace injuries. Worksafe's report put the figures in a context that made clear the dangerous conditions workers faced at the plant. Since Tesla is a high profile company, considered to be on the cutting edge of technology, both the press and the public took notice.
"The lesson was that who you're talking about matters a great deal" says Parker. "Certainly, there are a lot of other workers out there that need assistance and attention but don't work at companies with Tesla's notoriety. As a result of our study on Tesla, the issue of preventable occupational injuries and illnesses, and the importance of workplace transparency to inform workers about their right to a safe and healthful workplace, are receiving much needed attention. Media that covered our report are now more interested in the work that we do, as well as in what's happening in other sectors employing low wage and vulnerable workers."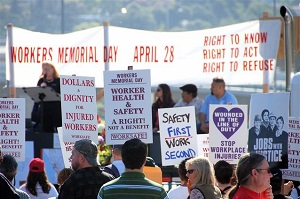 Although this spike in media attention has lifted the profile of Worksafe's efforts, Parker stresses that the most important connection the organization can make is with the workers themselves.
"It's critical that we talk to workers and hear what they have to say about their working conditions" says Parker. "They're the ones with the most at stake when it comes to health and safety in the workplace."
By standing for workers wherever they're at risk, whether on the job site, in the courtroom or the legislative hall, Worksafe is helping to make sure everyone in California can come home safe at the end of the day.
---
David Mueller is a second year Masters in Technical Communication student at NC State University.