News about grants, gifts
Three organizations were awarded prizes of US $100,000 from GALVmed following their initial application to the Brucellosis Vaccine Prize.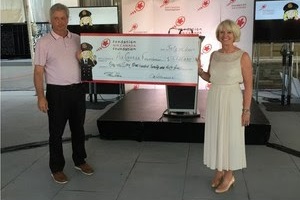 The Air Canada Foundation sixth annual golf tournament netted over $1,100,000 in support of organizations focused on health and well-being of children in Canada.
The Honda Canada Foundation today made a donation of $100,000 to the Canadian Red Cross in support of the Fires Appeal for use during relief and recovery efforts in British Columbia.
Entrepreneur Resorts' Pre-IPO Campaign received $2.8 million of the $3 million funding goal from entrepreneurs around the world, within a few weeks of the campaign's launch.
The Ontario Honda Dealers Association and the Honda Canada Foundation raised nearly $90,000 for Make-A-Wish Canada during the Honda Indy Toronto race weekend.
News about people, groups
On June 30th, Give2Asia became the latest overseas non-governmental organization to successfully register in China under a new law that went into effect on January 1st.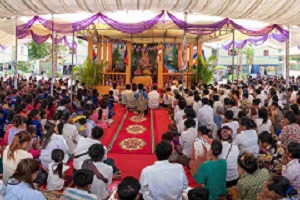 The Buddhist prayer/blessing area of the Cambodian Children's Fund Divine Community recently hosted a visit from Samdech Bour Kry, Supreme Patriarch of the Dhammayuttika Nikaya.
The Chinook Resource Management Group of Maple Reindeers achieved substantial completion on time and on budget for the City of Calgary's Source Separated Organics and Class A Biosolids in-vessel composting facility.
On July 11th His Highness the Aga Khan marked his 60th year as the 49th hereditary Imam of the world's Shia Ismaili Muslims.
Graduate Women International attended the 10th Expert Mechanism on the Rights of Indigenous Peoples at the Palace of Nations in Geneva in July.
On July 13th, White Spot Restaurants held a fundraising day to support the British Columbia Wildfire relief efforts.
The Akshaya Patra Foundation served meals alongside Chief Minister Shri Yogi Adityanath to children on July 1st.
Karma Tribe announced Los Amigos Del Rio Torres from San José, Costa Rica the winner of their first international online video contest on July 16th.
The 216 villages in the Traditional Authority of Chapananga in Chikwawa District, Malawi have been declared open defecation free thanks to efforts from Water For People.
Grasshopper Solar announced its partnership with LG Electronics on July 25th.
News about opportunities, initiatives
International House's Citizen Diplomacy Program has openings for home hosts in August and October.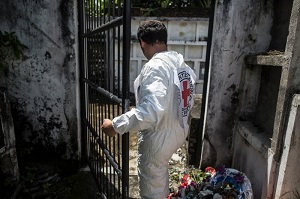 Individuals interested in forensics are invited to see how the International Committee of the Red Cross trains through their forensics specialist careers.
Chris Purdy, President of DKT International, is available to discuss unique approaches nonprofits might consider in reaching new users of contraceptives.
CommuInfo's demo will be released soon to analyze nonprofit impact data visualization and provide nonprofit organizations with a user-friendly tool to promote their impact and to engage with partners and donors.
---
If you are interested in having your organization's news announced in the next News Bits, please send announcements or press releases to news@philanthropyjournal.com.