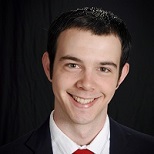 By Kevin Mercer
David Rout, the Executive Director of Homeless Gear, remembers that conversation with Ken John like it was yesterday, although it was 2012. Rout had just left the world of government contracting to join the team of the nonprofit based in Fort Collins, Colorado, and John had something on his mind.
John had founded Homeless Gear in May of 2008 with the core mission to collect and distribute survival gear to people who are experiencing homelessness, and he had presided over its first few years of growth.

John recounted to Rout how the initial Distribution program had expanded to include the further distribution of supplies with the Children in Need program in 2009 and the Street Outreach program in 2012.
John and Rout felt as if the mission that motivated John in 2008 had been met: people young and old experiencing homelessness had a variety of fixed and mobile distribution sites to get critical supplies or, in the case of the Street Outreach program, have those critical supplies delivered directly to them.
Homeless Gear had succeeded in establishing trust and rapport with the homeless community of Fort Collins. The relationships were thriving. But, to what end? In what longer-term ways could Homeless Gear help the people they served beyond simply providing equipment needed for survival?
This 2012 conversation and the questions it sparked helped shift Homeless Gear into its second phase of growth.
With Rout on board and with its budget rising every year, Homeless Gear continued to expand.
"Today, we have nine programs and one initiative," Rout said. "Basically our programs and initiatives collectively are designed to empower children and families who face homelessness to survive, move forward and thrive."
Homeless Gear continues to operate its distribution programs. However, now the organization covers everything from helping 200 participants gain employment last year under the Hand Up program to repairing 500 bikes last year under the Bike Repair program. The Dedicated Navigator program helps people apply for benefits and the Re-Entry program is a case management program for people exiting incarceration who have a high risk of recidivism. Homeless Gear is doing much more than distributing the gear needed for survival. Its name has even become a bit of a misnomer.
"We're trying to help people not just survive in the short term but connect to resources and ultimately escape homelessness in the long term," Rout said.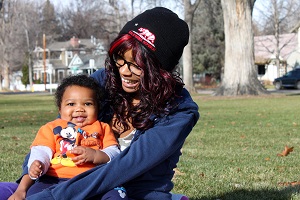 Homeless Gear's programs served roughly 5,000 people last year and certainly play a significant role in lessening the effects of homelessness in Fort Collins. But another crucial aspect of Homeless Gear's influence is the Murphy Center.
The Murphy Center is a hub of resources for people who are experiencing homelessness or at risk of homelessness, and Homeless Gear has now managed the building itself since 2015.
The Murphy Center opened in 2009, houses 20 different agencies and served 3,000 people last year. After vacating the Executive Director position that Rout assumed in 2014 and overseeing the launch of the One Village One Family program, John then became the development director for the Murphy Center in 2016. He retains that title today.
The worth of the Murphy Center is evident when a person experiencing homelessness comes seeking supplies from Homeless Gear and leaves with a slew of additional services from other organizations housed at the center. The Murphy Center – the container of services, as Rout calls it – ensures that those who come seeking assistance receive that assistance regardless of the organization.
"One of the things that the Murphy Center has taught us is that collaboration is not just a buzzword, it is actually what works," Rout said.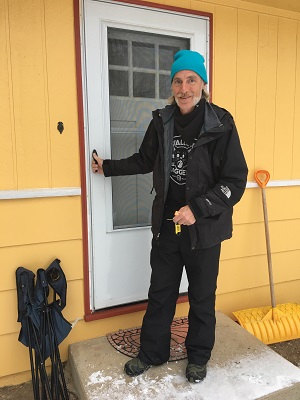 Rout often senses a coldness or a hesitancy to collaborate, when a place like the Murphy Center doesn't exist. In 2005, the city of Fort Collins enhanced collaboration among the various organizations in the city by announcing Homeward 2020.
According to its website, Homeward 2020 is a "guiding implementation of Fort Collins' 10-year plan to make homelessness rare, short-lived and non-recurring."
It encourages collaboration from all aspects of society to end the problem of homelessness in and around Fort Collins. Homeward 2020 also suggests policy changes that would benefit the cause and develops strategic action plans to tackle the issue.
Led in part by Homeless Gear, Fort Collins has curtailed homelessness, but there is still work to be done. Annually, thousands of people in the area still experience homelessness or the risk of it.
"People have a tendency to throw their hands up and say 'we've had people who are experiencing homelessness for so long. Is this really a solvable issue?' And I think the answer is a simple 'yes,'" Rout said. "I'd be pretty hard-pressed to do what I'm doing if I didn't believe it was do-able."
---
Kevin Mercer is a recent graduate of the UNC School of Media and Journalism with an interest in working to help people in the nonprofit industry. He loves history and all things sports-related.