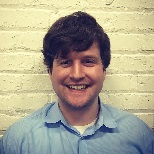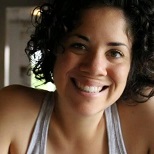 Special to the Philanthropy Journal
By Adam Byrd and Aslyn Rau
As a land-grant university, NC State is committed to providing students hands-on, highly-engaged learning opportunities AND to providing research that is of direct, practical use to the fields we work in. Philanthropy Journal proudly presents this series of evidence-based resource articles developed by Dr. Amanda J. Stewart's masters level Management of Nonprofit Organizations class. These articles represent a perfect overlap of engaged learning and practical research.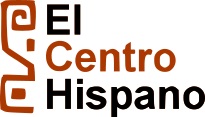 Advocacy is essential for changing policies. Since the nonprofit sector is known for addressing unmet needs in failing systems, organizations often push for changes in policies that can put an end to the causes behind discrimination and inequality. In using their numbers, it is strategic for nonprofits to focus on empowering their stakeholders as advocates for their mission. While advocacy works to improve the system to the benefit of individuals, it is a long-term approach to problem solving, requiring a sustained effort with strong representatives.
The focus on immigration has continued to grow across the nation. Members of minority communities, especially those that have fled to the United States illegally, are faced with fear, uncertainty, and unaddressed concern as their rights are unclear. Hispanics and Latinos make up 27% of the country's population, and the Census Bureau expects more than half of the nation's children will be part of the minority race by 2020¹. As our country's makeup evolves, it is crucial that our citizens, including Hispanics and Latinos, are given the opportunities and support to succeed.
El Centro Hispano, located in Durham, NC and Carborro, NC with programs directed towards the empowerment of Hispanics and Latinos, understands the importance of supporting these communities. As the Executive Director, Pilar Rocha-Goldberg, has initiated a shift in their strategic plan and mission to focus on the power of advocacy². Specifically, El Centro has shown that education, self-awareness and collaboration are priorities when it comes to empowering members to use their voices as stakeholders of the nonprofit.
How can your nonprofit empower its members to advocate for the mission? Let's take a look at El Centro's advocacy model.
1. Start a discussion on strengths and needs.
Speaking out for equality and justice can be very emotional and far from easy, or else related issues would not exist. Before advocating, it is important to discuss the organization's goals and needs. Stakeholders need to have an idea of what they're standing for and how their strengths can contribute to obtaining those goals. Immediately following the 2016 elections, El Centro Hispano organized various opportunities for members and stakeholders to meet and share their concerns while discussing the next steps in making change for their community's empowerment.
2. Communication – stakeholder and expert collaboration.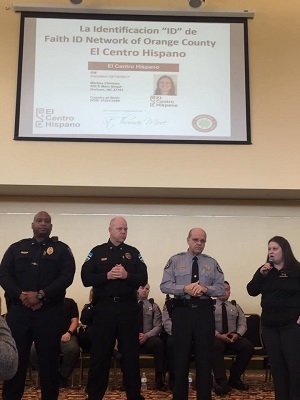 Many researchers and studies show that collaboration is the force behind success³. Bringing nonprofit stakeholders and community experts together is the best way to address concerns and issues as they can exchange personal experience and professional knowledge in relation to the organization's goals³. Together these groups put obstacles on the table and together they are able to discuss the process of action for achievement. From lawyers, to families, to law enforcement and health professionals, El Centro brings those involved in immigration from all corners to discuss the obstacles and realities one might face as an advocate.
3. Educate stakeholders – know your rights.
In order for stakeholders to advocate for themselves through a nonprofit's mission, they must be empowered through education⁴. In other words, it would be quite difficult to stand for something not knowing the elements and environment of that which is being advocated. Through workshops and meetings with law enforcement and legal officers associated with immigration, El Centro equips their advocates-to-be by educating them on their rights and realities, possible obstacles, and how to be prepared for the worst-case scenarios.
4. Encourage stakeholders to use their personal stories.
The most impactful way to encourage understanding of a nonprofit's goals is to give meaning to the mission on a personal level. Each member of a nonprofit should have a way to connect with its mission, an experience that brings the mission alive when explaining it to outsiders and opposition – the "why" for their purpose and programs². For the Hispanic and Latino communities directly impacted by these national political changes, their first-hand experience as a minority in the United States is powerful beyond measure in relaying the importance of the mission they are representing. El Centro offers opportunities in meetings, conferences, and interactions with politicians for stakeholders to illustrate their personal stories and speak about how the nonprofit's mission directly impacts them.
5. Give advocates options.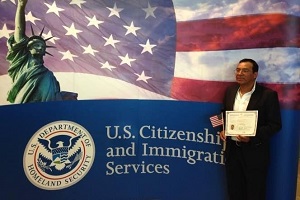 As mentioned, nonprofits are often involved in changing systems to address inequities and issues. As organizations with an existence based on making changes, research has shown that nonprofits are most effective in getting citizens to engage in public policy⁵. Because of this, it is important to provide different avenues in which they can participate as advocates. For example, El Centro Hispano gives members the opportunity to represent their organization at meetings, conferences, and events. For others, there are alliances and coalitions, which consist of many different organizations and individuals using resources to address the same issue. This allows members to advocate on a larger scale, connecting with others throughout the nation or worldwide.
With strong, educated and diverse advocates, nonprofits can create an action and voice behind their mission. Since El Centro has implemented this advocacy model, they've combatted many local policies towards immigrants, including the successful elimination of checkpoints intended to "capture" minorities without formal identification. Another benefit of building advocates, is it allows the organization's staff and management to focus on day-to-day work while stakeholders represent the nonprofit at advocacy events². Using the steps and model above, nonprofits can transform passion and hopes into successful campaigns by creating a greater engagement of citizens and stakeholders in advocate-leadership roles.
---
McConnell, Eileen Diaz, and Edward A. Delgado-Romero. "Latino Panethnicity: Reality or Methodological Construction?" Sociological Focus, vol. 37, no. 4, 2004, pp. 297-312.
Executive Director of El Centro Hispano interviewed by Adam Byrd and Aslyn Rau for information on advocacy.
Boris, Elizabeth T., and Jeff Krehely. "Civic participation and advocacy." The state of nonprofit America (2002): 299-330.
Leroux, KELLY, and Holly T. Goerdel. "Political Advocacy by Nonprofit Organizations: A Strategic Management Explanation." Public Performance & Management Review, vol. 32, no. 4, 2009, pp. 514–536.
Berry, Jeffrey M. "Nonprofits and Civic Engagement." Public Administration Review, vol. 65, no. 5, 2005, pp. 568–578.
---
Aslyn Rau is a California beach native, who moved to North Carolina for the mountains and a different way of life. When not working with Mechanical and Aerospace Engineer undergraduates at NC State, she enjoys coordinating events and supporting Meals on Wheels of Wake County as the co-chair for the Young Professionals Board. She is an avid bike rider and plant whisperer. She lives in Raleigh with her partner and dog.
Adam Byrd is a soon to be graduate from NC State's MPA program. He lives in Raleigh with his wife. Currently working in healthcare, he hopes to one day get into City Management. He has an interest in connecting Local Governments with Nonprofits to improve services offered to citizens.