News about grants, gifts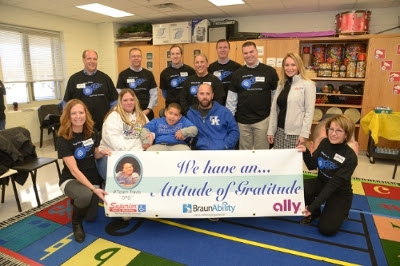 Ally Financial, BraunAbility and Superior Van & Mobility joined together to donate a wheelchair accessible vehicle to a student and his family. The companies were inspired by the efforts of the local Mt. Washington community, which over the last several months had been raising funds to support Travis Holbert and his family's need for more suitable transportation.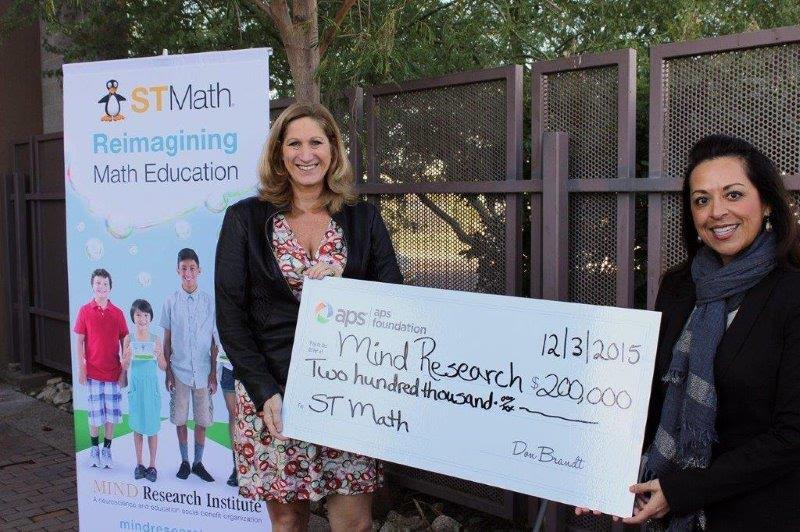 APS Foundation has granted $200,000 to MIND Research Institute during a celebration at the charter school SySTEM Phoenix. The grant expands MIND's Spatial-Temporal (ST) Math program in Arizona, as well as supporting a partnership with Arizona State University to implement a professional development exploratory study with English language learner students.
The Detroit Development Fund, JPMorgan Chase & Co. and the W.K. Kellogg Foundation have awarded the first four Detroit-based minority-owned small businesses lines of credit from the Entrepreneurs of Color Fund. The lending from this $6.5 million program is going to Detroit-based neighborhood businesses owned by entrepreneurs of color and businesses that primarily hire people of color such as; Power, Lighting and Technical Serivces, Inc., Priceless Preservation's Construction, LoveLifeSwagger, and House of Pure Vin.
M. A. Silva, a manufacturer of cork, glass and packaging, has donated $10,000 to the Lake County Rising Fire Relief Fund to support victims of the Valley Fire and other 2015 fires that have devastated many homes and businesses in Middletown and Cobb, spreading from Lake County into Sonoma and Napa counties.
The Community Foundation of Northwest Connecticut through the Draper Foundation Fund, the Marion Wm. and Alice Edwards Fund, and the Robert V. Carr Fund, has made awards to 52 charitable organizations serving some of the area's most economically distressed residents. The $41,400 in critical-needs grants from the Community Foundation of Northwest Connecticut will be used by local nonprofits to provide the most basic of necessities—food, warm clothing and shelter.
News about people, groups
The Vera Institute of Justice has named Hayne Yoon as Government Affairs Director. At Vera, Yoon will work with the president, senior leadership, and colleagues throughout the Institute to lead its national policy work.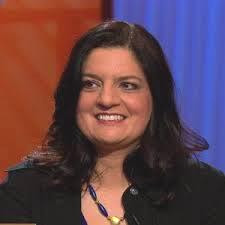 The International Center for Transnational Justice will host the Emilio Mignone Lecture on Transnational Justice by Zeid Ra'ad Al Hussein and Indira Lakshmanan on December 8th. A private reception will follow.
The Reality of FASHION The Reality of AIDS is undergoing a complete rebranding. The new event is now being named RFRA Fashion + Art Collaborative, and each year going forward will work to benefit a different charity, with the 2016 charity of choice being the fight against Cancer in children.
Virtual, Inc. a technology-focused association management company, has hired five people in its client program management area. Those include Allison Bubanas – Program Specialist, Megan Cannon – Program Manager, Lindsay Costa – Program Coordinator, Hadley Coulter – Program Coordinator, and Clare Leathersich – Program Coordinator.
Business Roundtable has detailed the positive impact its CEO member companies have had on improving student achievement in Investing in Results: How Business Roundtable Is Supporting Proven Education Reforms. Released during the Business Roundtable CEO Quarterly Meeting, the report illustrates the potential that education philanthropy dollars have when they are focused on what works.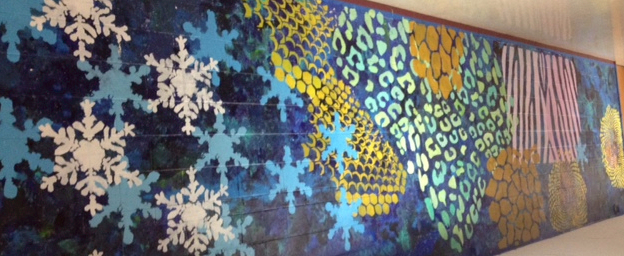 Class Acts Arts gathered for the Annual Takoma Park Alternative Gift Fair which featured 16 local nonprofits offering unique charitable gift ideas in direct support of their programs.
The Stebbins Family Fund of the Community Foundation for Southeast Michigan recently sponsored two nonprofit workshops for 18 nonprofits serving St. Clair and Lapeer counties with nonprofit training experts from the Johnson Center for Philanthropy at Grand Valley State University. Executive directors and board members were invited to learn ways to best manage and expand their nonprofit organizations.
News about opportunities, initiatives
Human Rights First will convene it's annual Human Rights Summit: American ideals. Universal values., on December 9 at the Newseum in Washington, D.C. The Summit, coinciding with the anniversary of the signing of the Universal Declaration of Human Rights, will bring together international human rights activist around the globe.
The Chicago Midwest Chapter of the International Association of Advisors in Philanthropy presents "Integrating Philanthropy in Your Practice". Scheduled for Jan. 21st, this event will kick off the new Chicago Midwest chapter.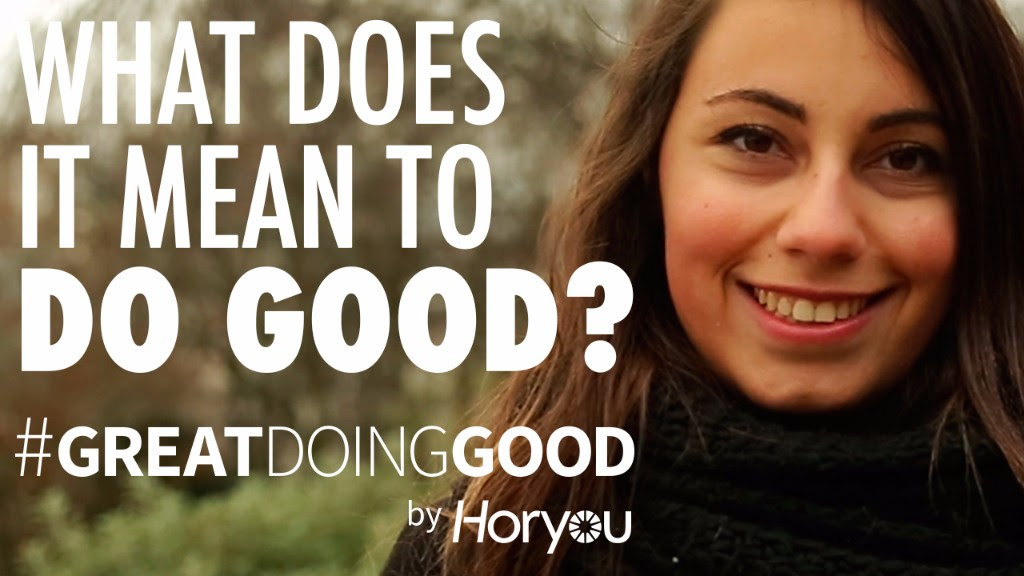 Horyou, the social network for social good, is launching the #GreatDoingGood campaign worldwide with a prize match-game with a purpose. "What's it mean to do good?" is an impromptu question that was asked to 64 people in several cities around the world.
The Screen Actors Guild Awards Holiday Auction benefiting the SAG-AFTRA Foundation's Children's Literacy and Actor Assistance programs began online Friday, December 4th. Programs supported include; BookPALS , Storyline Online, Catastrophic Health Fund, Emergency Assistance and Scholarship Program for SAG-AFTRA members and their families.
The Seattle TipClub invites business professionals to their networking event on Wednesday, December 9th. The "Seattle Business Networking Event" is free and ensures connections will be made instantly.
Through a partnership of Bay Area foundation Taube Philanthropies, Polish Judaica designers MI POLIN, and Friends of the IDF (FIDF), 500 mezuzot will be distributed to Israeli Defense Force soldiers at bases across Israel in for Hanukkah.
This December, GoodWorld is putting $1 million on the table and challenging social media users to become "Social Giving Superheroes" and help give it all away to charity. The Million Dollar Challenge aims to inspire one million generous acts on social media throughout the holiday season with GoodWorld's #donate technology—the only tool to give to nonprofits directly on Facebook and Twitter with just a hashtag.
In honor of the Audre Lorde Project's (ALP) Fall Grassroots Fundraising Drive, "WE ARE WORTH IT," artist Han Sayles produced a beautiful poster featuring the nonprofit's namesake Audre Lorde, right in time for the 3rd annual Community Care Day & Swag Swap All proceeds from the print go to ALP.
On Thursday, December 17th, The Registry Bay Area will be sponsoring the African American Employee Network's 5th Annunal Bay Area Black Professionals Holiday Mixer. $10 of every ticket purchased will go to a selected organization.
The Jewish Federation of Greater Metrowest NJ calls for bi-partisan solutions to end hunger epidemic in New Jersey with a press conference and photo exhibit on Tuesday, December 8th. The event aims to raise awareness and its impact on seniors and people with disabilities.
The Josiah Macy Jr. Foundation announced the launch of the Macy Regional Conferences on Innovations in GME (graduate medical education). In the first half of 2016, Macy will join with leading academic institutions in six locations across the country to engage medical leaders, health professions educators and residents in a forum to showcase innovations and share promising models related to the structure, content and financing of graduate medical education programs.
ArtsWave announces the Young Professionals Grant Program, a new initiative that provides funding to support the development of new programming – or the expansion of an existing program – that engages young professionals. Grants of up to $25,000 will be awarded to selected arts organizations on a competitive basis to support programming that; is participatory, social and recurring, encourages personal investment in the organization and/or community and targets young professionals.
---
If you are interested in having your organization's news announced in the next News Bits, please send announcements or press releases to news@philanthropyjournal.com.