News about grants, gifts
State Employees' Credit Union (SECU) Foundation directors, volunteers and staff gathered in Asheville on August 26th, for the groundbreaking of SECU Center for MemoryCare which was supported by a $1.8 million challenge grant from the SECU Foundation.
The Gene Haas Foundation donated $15,000 to Fayetteville Technical Community College to support qualifying students enrolled in a machining-based training program at the college level.
Golden LEAF awarded a $45 million grant to support a facility for North Carolina State University's Plant Sciences Initiative.
Advance Community Health dedicated the Southeast Raleigh Campus, the campus was made possible by a $500,000 gift from State Employees' Credit Union (SECU) Foundation.
Duke Energy made a $25,000 donation to the United Arts Council of Raleigh and Wake County in support of arts education programming for Wake schools.
24 Hours of Booty hosted The 15th Annual 24 Hours of Booty on July 29th-30th, presented by Levine Cancer Institute which raised more than $1.67 million to help support cancer survivors and patient navigation programs.
News about people, groups
The Charlotte Post Foundation hosted a forum at Nations Ford Community Church to discuss education and upward mobility for underrepresented areas in Charlotte.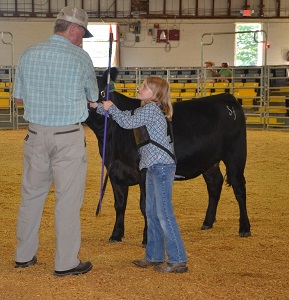 The Guilford County Cooperative Extension hosted a portion of the Carolina Farm Credit Livestock Show series on August 13th. Participants of 4-H and the National FFA Organization from across the Piedmont competed in a variety of animal classes.
Open Door Ministries hosted a community open house on August 30th, in High Point to showcase its ministry, building and branding updates to the community.
The Winston~Salem Foundation hosted its annual Scholarship Celebration Breakfast in July to acknowledge the student aid awards of the school year.
The North Carolina Harm Reduction Coalition had its 4000th drug overdose reversal using the opioid antagonist, naloxone.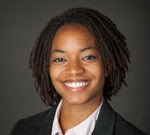 The Duke Endowment named Charisma Hibbler as a new Fellow. Hibbler previously worked as the volunteer coordinator in community impact at the YMCA of Greater Charlotte.
Marirose K. Steigerwald joined the North Carolina Community Foundation executive team as director of operations.
The Z. Smith Reynolds Foundation announced its newest cohort of Community Leadership Council members who will serve from 2016-2019.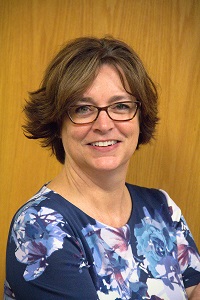 Pat Soensken, president and CEO of Hospice and Palliative Care of Greensboro and the Hospice Foundation of Greater Greensboro, received the 2016 Peter Keese Leadership Award for her devotion to hospice care at the 40th Annual Hospice and Palliative Care Conference in Charlotte on August 29th.
The Avery County Community Foundation announced local scholarship recipients from the F.H. "Sammy" Ross Jr. Memorial Scholarship, Gary "GJ" Johnston Leadership Scholarship and Bob and Ann Cook Scholarship.
In memory of international Overdose Awareness Day, the North Carolina Harm Reduction Coalition hosted events in Asheville, Fayetteville, and Wilmington on August 31st, to remember those lost from accidental drug overdose and mobilize people to advocate for future overdose prevention legislation and programming.
Gregory Poole Jr., business and community leader, is the recipient of the A.E. Finley Distinguished Service Award for 2016 which will be presented at the Greater Raleigh Chamber of Commerce's Annual Meeting on September 7th, at the Raleigh Convention Center.
News about opportunities, initiatives
Registration is open for the 2016 North Carolina and South Carolina Planned Giving Councils' annual Carolina Planned Giving Conference in Hendersonville, NC on September 13th-14th.
Take Flight with SHIFT NC will host a fundraiser, auction and benefit for adolescent sexual health in Durham, September 17th.
The NC Triad Chapter of the Association of Fundraising Professionals (AFP) will host its monthly meeting on September 27th to discuss the latest giving trend news from Giving USA.
The North Carolina Museum of Natural Sciences released its schedule for September including American Adventure, Science Cafe, Bugfest and Final Friday.
North Carolina Museum of History released their schedule of October programs. Events include Time for Tots, History in Pictures, Music of the Carolina's, After Hours: Protesting for Our Rights and Halloween Safe Night at the Museum.
WomenNC and UN Commission on the Status of Women fellowships will be awarded to young women and men to conduct original gender equity research in Durham to eliminate discrimination against women. Applications close September 25th.
The U.S. Department of Health & Human Services and the North Carolina Coalition Against Sexual Assault will host Stop. Observe. Ask. Respond to Human Trafficking training for health care professionals September 12th.
The first People's Power Party which will be co-sponsored by The Beloved Community Center and NC Warn September 10th, in Greensboro to fight for access to clean, affordable energy and community well-being.
Registration is open for the 14th Annual Design Institute which will be hosted by the Natural Learning Initiative on September 22nd-23rd, in Raleigh to help create naturalized learning and play spaces for children.
The Support Circles Program of Orange County, a service of the Inter-Faith Council for Social Service, is hosting a training for new volunteers on September 17th.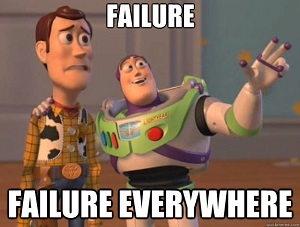 The 2016 North Carolina Center for Nonprofits Conference will be held from September 21st to the 23rd, at the Sheraton Imperial Hotel, Research Triangle Park. The conference will feature FailFest, which will be live streamed via the Philanthropy Journal website and Facebook page.
The AFP NC Triad Chapter will host a webinar about how earned income streams can create a stable income for nonprofits on September 8th.
The NC Forest Service and the NC Cooperative Extension Service invites landowners to attend a Forest Management Workshop that will be held on September 29th, at the Guilford County Extension Office in Greensboro.
Greensboro Pride will host Taking Pride to the Streets 2016 on September 17th at South Elm Street.
The Charlotte Mecklenburg Library's Foundation Center Funding Information Network will host a free class, "How to Start a Nonprofit: Is Starting a Nonprofit Right for You?" on September 7th at the Main Library, Dowd Foundation Learning Studio.
The Beach Music Blast concert in High Point on September 9th will benefit Children's Home Society of North Carolina.
---
If you are interested in having your organization's news announced in the next News Bits, please send announcements or press releases to news@philanthropyjournal.com.