News about grants, gifts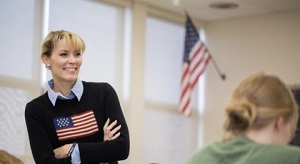 The Rice Family Foundation, founded in early 2017 by Mike and Jane Rice of Utz® Quality Foods, LLC, has awarded $150,000 in grant funds to benefit twenty-three local nonprofit organizations in the greater Hanover, Pennsylvania and surrounding communities.
Massachusetts United for Puerto Rico Fund/Massachusetts Unido por Puerto Rico of The Boston Foundation has approved more than $1 million to grassroots organizations in Massachusetts and Puerto Rico, the latest in what will be an ongoing effort to support relief, reconstruction and relocation efforts through 2018.
The Alaska Community Foundation awarded seven grants from the Vocational Fund for Alaska's Future grant program totaling $258,000 to seven organizations across Alaska. Applications were encouraged from Alaska nonprofits focused on natural resource development training and skill-building, with a preference given to projects that benefit rural Alaska.
The Standard Charitable Foundation, Standard Insurance Company's charitable foundation, awarded three grants totaling $85,000 to nonprofits in Portland, Oregon. The recipients are: Virginia Garcia Memorial Foundation and Health Center, Community Vision and Portland State University.
Chad Houser of Dallas-based Café Momentum, a restaurant training platform for juvenile offenders, won the top prize of $50,000 last week as the BBVA Momentum program for social entrepreneurs closed out its inaugural season in the U.S.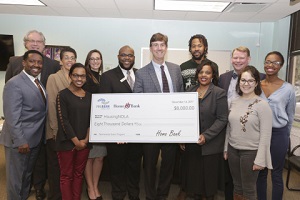 HousingNOLA received $8,000 in Partnership Grant Program Funds from FHLB Dallas and Home Bank, which will help advance the nonprofit's work to provide housing solutions to New Orleans residents.
With the goal of making Central Texas the healthiest community in the world,
St. David's Foundation
has awarded grants totaling over $14.6 million aimed at addressing a variety of health-related needs this holiday season.
News about people, groups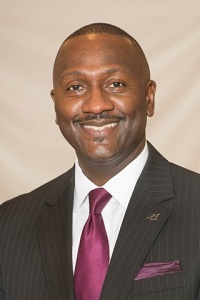 Big Brothers Big Sisters of Miami has elevated Gale Nelson, who currently serves as the president and who served as the organization's executive vice president for 11 years, to president and CEO.
American Jewish World Service named Margo Bloom—a nonprofit professional with a long history of leadership in fundraising, management and Jewish communal life—as its Vice President for Development.
PPG completed a Colorful Communities project that helped revitalize Child's Way, a Pediatric Extended Care Center at The Children's Home of Pittsburgh & Lemieux Family Center.
Kids In Seats has launched its new charity aimed at giving underprivileged children life-changing experiences. Kids In Seats provides children the opportunity to attend actual live entertainment events that they might not normally have access to.
Caris Foundation's subsidiary, Caris Foundation International, has entered a cooperative agreement with the United States Agency for International Development to bolster health care in Haiti through a $98.5 million investment over the next four years.
BFair2DirectCare held a rally on December 19th at Nassau Community College urging New York Governor Cuomo and the State Legislature to accelerate the process and ensure that direct support professionals receive a living wage.
The Anti-Defamation League's Center on Extremism was featured on CBS's 60 Minutes on December 17th.
International House has appointed Emily Wakeling as its new Vice President of Development, Alumni Relations and Communications.
Over 200 West USA Realty Agents attended the 3rd Annual Giving Gala charity event on October 19th at the Phoenix Zoo in Tempe, Arizona. West USA Realty Cares, a nonprofit division created by West USA Realty Real Estate Agents, featured Lost Our Home Foundation Pet Rescue as the benefactor of the charity event.
Helen R. Murray,
The Hub Theatre
's Founding Artistic Director, will be stepping down at the end of the current season to move into her new role as Executive Producer of the
Aurora Fox Arts Center
in Aurora, Colorado.
The 14th annual Children of Armenia Fund Holiday Gala, held on December 16th at New York City's Cipriani 42nd Street, raised $3.6 million in support of children in Armenian villages.
Your Grateful Nation has appointed retired Army Colonel Robert Kirila to the position of Executive Director.
News about opportunities, initiatives
Danville Regional Foundation will host an open house on December 27th for college students to learn about the paid internship program. The event will include former interns and program managers available to answer questions about the 10-week paid opportunity to make a difference in the Dan River Region.
Ten public interest organizations, including the National Hispanic Media Coalition, focused on high-quality broadband for all Americans will be leading a #MobileOnly Challenge in January and asking Americans to participate. The challenge will call attention to the Federal Communications Commission's (FCC) proposal to lower broadband standards and consider an internet connection on a single mobile device the same as a "fixed" broadband connection at someone's home.
The TransJustice Community School, a program of the Audrey Lorde Project, will accept applications until January 17th. The program is for Trans and Gender Non-Conforming People of Color who want to gain community organizing skills and make change in their communities.
---
If you are interested in having your organization's news announced in the next News Bits, please send announcements or press releases to news@philanthropyjournal.com.