News about grants, gifts
The Home Depot Foundation commits $1 million to support Hurricane Harvey disaster relief efforts in Texas and Louisiana.
Arizona Family Florist partnered with Arango Green Growers to offer free sunflowers in exchange for donation items to support Hurricane Harvey victims.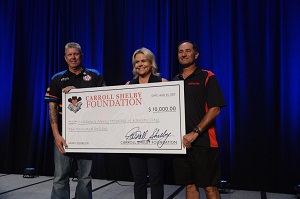 On August 27th, the Carroll Shelby Foundation donated $10,000 to the Children's Mercy Hospital in Kansas City during the Mustang Club of America's awards breakfast.
The Allergan Foundation will donate $100,000 to help victims of Hurricane Harvey.
FINCAD awards the $10,000 annual Women in Finance Scholarship to Shagoon Malhotra.
On August 30th, the Federal Home Loan Bank of Dallas and Tucumcari Federal Savings and Loan Association awarded $16,000 in Partnership Grant Program funds to the Tucumcari MainStreet Corporation for downtown revitalization.
The Humana Foundation will provide a $250,000 immediate grant to the American Red Cross to help the nonprofit organization deliver vital services to those affected by Hurricane Harvey.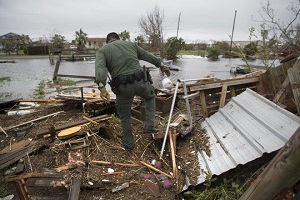 The National Endowment for the Humanities will award up to $1 million in emergency grants to preserve humanities collections in the areas of Texas and Louisiana affected by Hurricane Harvey.
The UPS Foundation pledges over $1 million to support recovery efforts in Texas and Louisiana following the devastation caused by Hurricane Harvey.
News about people, groups
Peak Grantmaking and the Center for Disaster Philanthropy (CDP) are partnering to launch the CDP Hurricane Harvey Recovery Fund to focus on medium- and long-term recovery needs that will arise in the weeks and months to come.
Path2Parenthood will present their Advocacy Award to host of "Living Healthy Chicago," Jane Monzures, at Illuminations Chicago on September 9th.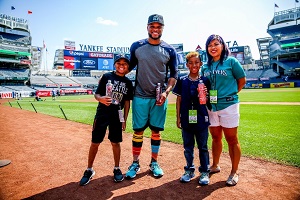 After hosting his annual youth baseball clinic, in partnership with Sparkling Ice, at the Seattle Boys & Girls Club earlier this month, Seattle Mariner Robinson Cano teamed up with Sparkling Ice to surprise two boys and their mother with an all-expenses-paid trip to New York.
The nine Northeastern states that make up the Regional Greenhouse Gas Initiative agreed to reduce emissions from power plants by an additional 30 percent by 2030.
Howard University, Howard Dormitory Holdings 1, LLC and private sector partner Corvias, have opened doors to the HBCU's first on-campus barbershop, offering grooming services, training, and mentorship to students and residents.
On August 28th, The Guardian launched theguardian.org, a new nonprofit to support quality independent journalism around some of the most pressing issues of our time.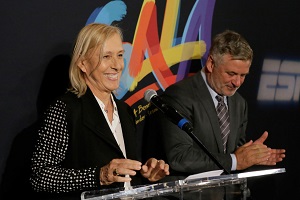 The United States Tennis Association Foundation raised more than $1.1 million from their 17th annual Opening Night Gala at the US Open on August 28th to fund tennis and education programming for more than 350 National Junior Tennis and Learning (NJTL) community programs across the country.
The National Hispanic Media Coalition will honor local media professionals at its 15th annual Los Angeles Impact Awards Luncheon on September 7th in Universal City.
Building Educated Leaders for Life named Lauren Sanchez Gilbert, Ed.D., a former special education teacher and school administrator, as their new CEO.
News about opportunities, initiatives
The Walton Family Foundation and the Barksdale Reading Institute will help finance four new Reading Roadmap programs to further increase early reading proficiency across the Coahoma School District in Mississippi.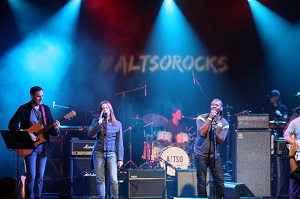 A Leg To Stand On will hold their Hedge Fund Rocktoberfest on Octobor 26th at Hard Rock Cafe in New York City to support their mission to offer free prosthetic limbs and mobility aids to children with limb disabilities in the developing world.
Southeastern Grocers partnered with the American Red Cross' Disaster Relief to raise funds through September 6th to provide food, shelter, counseling, and other assistance to those impacted by the flooding in Houston.
Registration is open for the Whatcom Literacy Council's annual Literacy Breakfast with Nancy Pearl on November 2nd in Bellingham, Washington.
The Space Foundation's 8th Annual International Student Art Contest is now accepting art submissions for the contest theme "My Space City Vision."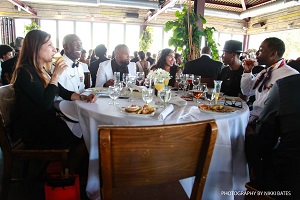 On September 16th, the New York Urban League will host their third annual Black & White Champagne Brunch in La Marina NYC to support the Whitney M. Young, Jr. Scholarship Fund.
The University of Southern California Verdugo Hills Hospital will host their second annual suicide awareness and prevention conference on September 9th.
Riverzedge Arts will be hosting its 15th Anniversary Celebration on October 26th.
---
If you are interested in having your organization's news announced in the next News Bits, please send announcements or press releases to news@philanthropyjournal.com.