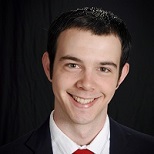 By Kevin Mercer
Amy Nelson had always been drawn to business. She had already helped grow international development organizations in Cameroon and Cambodia and, in 2013, was nearing completion of her MBA at NYU. One day as she perused The New York Times, she discovered this 1½-year old startup nonprofit called Venture for America.

The mission of Venture for America (VFA) was clear. According to its website, "VFA is creating economic opportunity in American cities by mobilizing the next generation of entrepreneurs and equipping them with the skills and resources they need to create jobs."
VFA recruits soon-to-be-graduates online and in person on roughly 40 college campuses to become VFA Fellows. After a selective admissions process, all the new Fellows attend a five-week entrepreneurial training camp where they complete various workshops and problem-solving challenges designed to prepare them for any job description. Afterward, the Fellows move to one of 15 cities in which VFA currently has a presence. They become salaried employees with one of over 250 startups with which VFA has partnered and they work for two years. This period of hands-on learning prepares Fellows for entrepreneurial excellence for the rest of their careers.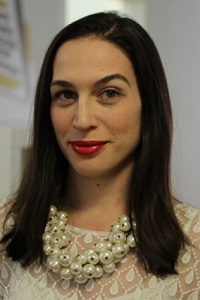 Nelson was blown away. She had to become a part of this.
She emailed Andrew Yang, the founder of VFA, and two weeks later Yang welcomed her aboard as his newest leader of fundraising and external relations. Nelson advanced within VFA and when Yang stepped down as CEO in January 2017, she became his successor.
Nelson's entrepreneurial savvy contributed to VFA's explosive growth in the 4½ years she has been with the team. The company's budget has tripled since Nelson arrived. There were 40 Fellows in VFA's first class, but the most recent class numbered 182. This year, 2,417 applicants from every corner of the nation will vie for 200 Fellow positions.
How has VFA been able to generate so much success so quickly?
"We're really about the people as opposed to the business," Nelson said. And Fellows see that. VFA pours money into its training camp, it fights for competitive wages for its Fellows and it promises economic and career advancement opportunities within its partnership companies.
There is a reason VFA's almost 700 alumni have founded over 40 startups already, 28 of which VFA features on its website.
Take Banza, for example. The chickpea pasta company Banza founded by a VFA alumnus Brian Rudolph in 2015 has exploded onto the food industry scene, its product already appearing in more than 2,000 grocery stores nationwide.
But the economic developers and business leaders in VFA's 15 current cities are also attracted to VFA's unique people-first mantra. Nelson and her team emphasize the altruistic larger purpose of VFA to inject entrepreneurial life into American cities struggling financially.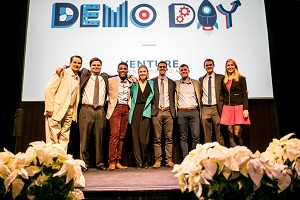 "We think it's imperative for the future of our nation that all of our economies are vibrant and strong and that we continue to create jobs," Nelson said, "because jobs really form the foundation of much of our identity and purpose in life."
Therefore, the process of becoming a company partner in one of these 15 host cities isn't one that Nelson and the other 34 VFA staff members take lightly. VFA wants to ensure a symbiotic relationship between the Fellows and their startups.
The primary job of some VFA employees is to locate companies eager to hire Fellows. Through tireless research and a multitude of face-to-face meetings, VFA ascertains which companies are the best fits.
"We're looking for companies that are really looking to grow and expand their operations," Nelson said. "They're not all tech companies but many of them are tech or tech-enabled. And we're also looking for the quality of leadership; do they have experience in the domain that they're starting a business in? Are they invested in mentoring a young person?"
Proper mentorship for these young entrepreneurs is and always has been one of the ways VFA places people before business.
When Yang was a discontented lawyer in late-1990s New York, he struggled through every aspect of trying to start his own business – stargiving.com (which folded in 2001). Although he went on to later successful entrepreneurial endeavors with MMF Systems Inc. and Manhattan Prep, he had to learn how to do it on the fly; he had no mentor. Now, VFA is committed to ensuring its Fellows don't feel like Yang did.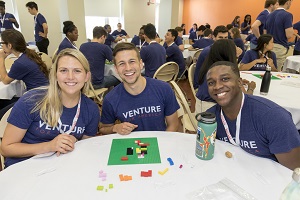 "There's not an obvious path into entrepreneurship, particularly in the markets that we're focusing on," Nelson said. "So the idea is helping to apprentice a young person into an entrepreneur, which we think is going to provide the best possible training as well as getting people on the pathway to building something of their own."
As VFA enters its seventh year and transitions from a startup to an established nonprofit, Nelson and her team are still tweaking operations. VFA has built its own mentorship program to provide Fellows with more individualized assistance and will take further steps to make VFA more diverse for historically underrepresented communities.
But the secret to VFA's success remains its commitment to doing right by people, above all else.
"We're at this point that we know what we do," Nelson said. "We've got a clear sense of vision and direction and now it's optimizing those goals."
With a people-first vision as its backbone and a room full of entrepreneurs, who knows what VFA can become.
---
Kevin Mercer is a recent graduate of the UNC School of Media and Journalism with an interest in working to help people in the nonprofit industry. He loves history and all things sports-related.