News about grants, gifts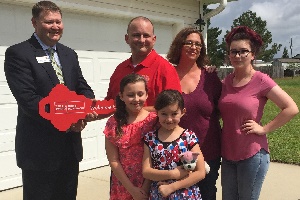 Wells Fargo and Military Warriors Support Foundation donated a mortgage-free home to former Army Sgt. Michael DiDonato and his family in Erwin, N.C on August 7th.
The Isabella Santos Foundation received a $45,000 donation from the All-In to Fight Cancer 2018 Texas Hold'em fundraiser on August 13th.
The Food Bank of Central & Eastern North Carolina today announced a $80,000 grant from the Walmart Foundation to help fight hunger in central and eastern North Carolina through Supplemental Nutrition Assistance Program education and outreach on August 15th.
News about people, groups
Durham is now the First Women's Human Rights City in North Carolina with the passage of the Convention on the Elimination of All Forms of Discrimination Again Women Resolution.
Mint Museum presented Taste of the Mint Oscar de la Renta on August 12th.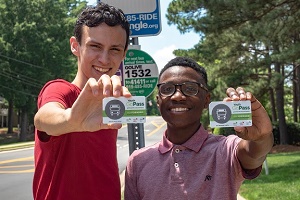 Capital Area Friends of Transit announced the accessibility to the Youth GoPass on August 6th.
BikeWalk NC named Terry Lansdell Executive Director this month.
Raleigh Dream Center hosted a Back2School Backpack Giveaway at its monthly Adopt-A-Block event on August 11th.
Durham Rescue Mission sponsored Franklin Village Neighborhood's National Night Out 2018 on August 7th.
Brittany Schwartz was named the 2018-2020 Fellow at The Duke Endowment on August 8th.
NC Warn hosted a Worship Service on August 12th.
Student Action with Farmworkers hosted the End of Summer Celebration this month.
Craft After Dark took place on August 9th.
News about opportunities, initiatives
Town of Cary, Apex Sunrise, and Cary MacGregor Rotary Clubs will host the 5th Annual Triangle Oktoberfest at Booth Amphitheater on October 19th.
The 2018 Foundation Fair will take place on October 16th at the Warwick Center at UNC Wilmington.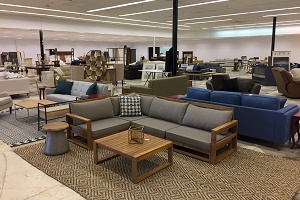 The Barnabas Network will hold a warehouse furniture sale on September 8th- 9th.
The 2018 Prosperity Now Summit will take place September 5th- 7th at The Gaylord National Resort & Convention Center.
The Isabella Santos Foundation will host the 11th Annual 5K/10K for Kids Cancer and 1-Mile Fun Run on September 29th in Ballantyne Corporate Park.
Activate Good is still seeking volunteers to participate in The 9/11 Day of Service 2018.
The NC Philanthropy Conference will take place on August 30th at The Benton Convention Center.
The deadline for National Philanthropy Day Nominations is September 5th.
The Winston-Salem Chamber of Commerce will host the 133rd Annual Meeting on October 24th.
Inter-Faith Council for Social Service will host a Community Meeting Series beginning on August 30th.
---
If you are interested in having your organization's news announced in the next News Bits, please send announcements or press releases to news@philanthropyjournal.com.