News about grants, gifts
The Hollywood Foreign Press Association presented more than $2.8 million dollars in donations at its annual Grants Banquet held at the Beverly Wilshire Hotel in Beverly Hills on August 2nd.
National Association for the Self-Employed awarded $12,000 in scholarship to four college students on August 8th.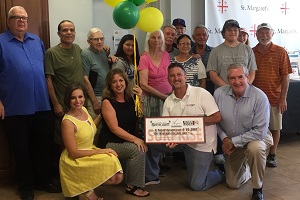 Board members from the H.N. and Frances C. Berger Foundation surprised organizers of the St. Margaret's Episcopal Church Neighbors 4 Neighbors program with a $10,000 grant on August 8th.
The Houston Livestock Show and Rodeo recently recognized the achievements of 94 current junior and senior Show Scholars by presenting them with a $4,000 scholarship bonus for a total commitment of $1.2 million.
GTE Financial will award a total of $90,000 in scholarships to students at an awards luncheon August 16th at TPepin's Hospitality Center.
Long Beach Community Foundation and RespectAbility awarded two grants for children and young adults of Long Beach with disabilities on August 8th.
In celebration of its 50th anniversary, Subaru of America, Inc. donated of 50 vehicles to Meals on Wheels America.
The Parkinson's Foundation committed a $1.2 million investment in 27 career development and fellowship grants to support the work of promising early career scientists in the field of Parkinson's on August 8th.
News about people, groups
National Charity League, Inc. launched the Ticktocker Advisory Council's project, "Ticktocker Talks" in August 8th.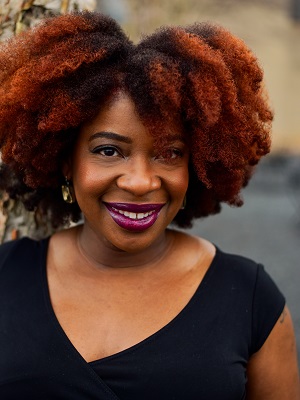 Clarenda Stanley-Anderson, CFRE, recently joined the worldwide office of The Nature Conservancy as its first African-American Principal Gifts Officer. In this role, she works with high net worth donors focusing on gifts of $1M+. Prior to this position, she served as the Vice President for Shaw University where she successfully led the transformation of the institution's development and marketing programs of the oldest Historically Black University in the south.
Audre Lorde Project hosted Chillin' & Grillin' on August 6th at Prospect Park Picnic House North.
Stroock partnered with the New York Lawyers for the Public Interest, the Northwest Immigrant Rights Project, and Paul Weiss to develop Guidance to Nonprofits Regarding Immigration Enforcement.
Katherine Kinane and Kathleen Weinstein were named to the executive committee of the Women & Girls Fund of the Northwest Connecticut Community Foundation on August 8th.
The Orton Family Foundation entered into a strategic partnership with J. Marion Sims Foundation that will focus on creating stronger, healthier and more economically vibrant communities in South Carolina.
The 8th Annual Top Chef & Taste of Telluride took place on August 11th at The Peaks Resort to benefit One to One Youth Mentoring.
The Environmental Media Association named the 2017 film and television nominees for the 27th Annual EMA Awards that will take place on September 23rd at Barker Hangar at the Santa Monica Airport.
The sixth annual Hamptons Cup presented by Cartier raised more than $650,000 for Robin Hood on August 6th.
Twice New Foundation hosted their launch event on August 10th at Land Yacht Studios.
Gifford Cat Shelter has teamed up with NBC Boston, NECN New England Cable News, and Telemundo Boston for the nationwide Clear the Shelters event on August 19th.
Previnex launched their Get Health, Give Health Program in partnership with the Children's Hunger Fund on August 9th.
The HealthWell Foundation opened an Ovarian Cancer Fund to provide copayment and premium assistance to eligible Medicare patients living with ovarian cancer.
The HealthWell Foundation launched a Macular Degeneration Fund to provide copayment and premium assistance to eligible patients living with macular degeneration on August 9th.
NYPD's 30th Precinct honored Tony Ortiz for his dedicated service to the community through City Harvest's Mobile Markets.
News about opportunities, initiatives
American Academy in Rome will present A View of One's Own on September 6th at the Arthur Ross Gallery at the University of Pennsylvania.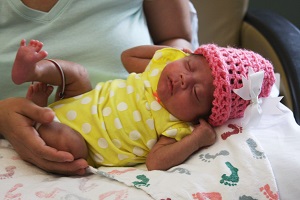 Every Thursday, the volunteer group called "Love Thy Baby," gathers at Richardson church gymnasium to create handmade blankets and attire for newborns at Parkland Memorial Hospital.
The Art of Elysium will celebrate its 20th Anniversary with an Art Auction and Exhibition on August 17th at the there-there gallery in Hollywood.
Orange County Ride for AIDS will take place on October 28th at Bill Barber Memorial Park in Irvine.
Border Angels is accepting volunteers for the August Water Drop on August 19th.
The North Carolina and South Carolina Planned Giving Councils will present the 2017 Carolinas Planned Giving Conference on September 12th-13th.
StoryCenter's Stories Seen workshop will be on November 10th and 11th.
Animal Grantmakers will hold its 18th Annual Conference, "Animal Grantmakers Comes of Age," on October 15th- 18th.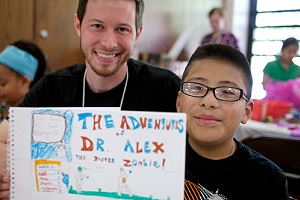 Art Buddies is seeking 120 creative adults to volunteer as an Art Buddy with partner schools this fall.
The Benjamin Franklin Parkway launches the 100th Anniversary Celebration of the parkway on September 8th.
The 2017 Pencil Gala will take place on October 17th at Gotham Hall.
WHRO and Governor Terry McAuliffe will launch the Batten Environmental Education Initiative on August 14th at Norview High School.
Nominations are open for DMN's 40 Under 40 awards until September 6th.
Museum of the African Diaspora and Chef-in-Residence Bryant Terry will present the 2017 Diaspora Dinner on August 29th.
---
If you are interested in having your organization's news announced in the next News Bits, please send announcements or press releases to news@philanthropyjournal.com.