News about grants, gifts
WGU North Carolina, an affiliate of the national nonprofit online Western Governors University, is offering an incentive for busy adults making resolutions to earn a college degree in the new year: $50,000 in scholarships. Students who apply to WGU through March 31st are eligible to apply for the New Year, New You Scholarship, which will award up to $2,000 per student to 25 qualified students in North Carolina.
The North Carolina Community Foundation board of directors allocates $1 million for the initial round of grants to support long-term recovery from Hurricane Florence.
The Beaufort-Hyde Community Foundation has named three new local funds and a new advisory board vice president
News about people, groups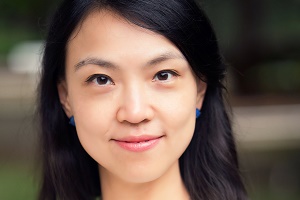 The Duke Endowment has appointed Lily Zhang to the new position of Associate Director of Data & Analytics. Zhang is charged with creating a unified data infrastructure to support the Endowment's strategy development, impact assessment, and learning.
The Alzheimer's Association – Western Carolina Chapter will be hosting its Third Annual Memory Gala on May 11th at The West in Charlotte (601 S. College Street).
The Alzheimer's Association – Western Carolina Chapter is hosting an Alzheimer's educational program called "Legal and Financial Planning for Alzheimer's Disease" on February 12th. It will take place from 3:00-4:00 PM at the Caldwell County Senior Center located at 650A Pennton Avenue SW in Lenoir.
Chiesi USA, Inc. recently confirmed its designation as a Delaware Public Benefit Corporation, expanding its commitment to operate as a good corporate citizen.
The State Archives of North Carolina has made available for public research of the World War II-era papers of U.S. Army Air Forces aerial reconnaissance photographer Charles M. Allen Jr. of Mount Gilead, N.C.. Allen served in Headquarters, 10th Photographic Group (Reconnaissance), and later Headquarters, 363rd Reconnaissance Group, during World War II, and also served in the European Theater from February 1944 through the summer of 1945.
The U.S. Small Business Administration has ordered that SBA Disaster Loan Outreach Centers in North Carolina will close on January 21st in recognition of Martin Luther King Jr. Day. The DLOCs located in Craven, New Hanover and Onslow counties will reopen on January 22nd.
Make-A-Wish Central and Western North Carolina will be hosting the Grand Opening of their new "Wish House" on January 29th in Charlotte.
The Winston Salem Chamber of Commerce will host the State of the Economy on February 5th from 11:30 AM to 1:00 PM at the Benton Convention Center.
The African American Community Foundation will hold a complimentary Grant Writing Basics workshop on February 6th from 9 AM to 12 PM at Friendship Baptist Church.
UNC-TV Public Media North Carolina hosted live coverage of the State of North Carolina's annual North Carolina State Employees' Martin Luther King Jr Observance, January 18th from 12:00 to 1:00 PM, on the North Carolina Channel and streamed live at ncchannel.org and on the UNC-TV mobile app.
News about opportunities, initiatives
The Beehive Collective is currently accepting applications for their 2019 Small Grant. We are awarding a $5,000 grant to one Raleigh non-profit that addresses women's empowerment and leadership through services or advocacy. The deadline for submission is midnight on February 15th.
The Sisterhood Dinner is an annual university wide event open to all members of the campus community. This event celebrates the contributions and accomplishments of NC State women. This year's theme is "Leading Change; Inspiring Action". Event registration information can be found on the
Council for the Status of Women
website. Table registration is $350 for 8 seats. Individual registration is $45 per seat.
The annual NC State Poetry Contest is a free literary competition open to all North Carolina residents, including out-of-state and international students who are enrolled in North Carolina universities. It remains one of the largest free-to-enter poetry contests in the South. This year's guest judge is award-winning poet Ada Limón and features a grand prize of $500.
The North Carolina Council of Charitable Gift Planners will be hosting an educational session on March 1st in the Triangle area. Registration will open soon.
The 23rd Annual Susan G. Komen® Triangle Race for the Cure, presented locally by Duke Cancer Institute, will take place on May 4th, at The Frontier in Research Triangle Park. Online registration for the race kicked off January 11th.
WomenNC's 10th Annual Local-to-Global Forum will take place on February 28th.
The 2019 Leadership NC Forum will be held on January 24th from 8:00 AM to 3:30 PM.
The 2019 Guilford Green Foundation Gala will be held on March 23rd.
The Community Housing Coalition of Madison County has announced the launch in 2019 of a social enterprise, ReClaim Madison, whose goal is to increase capacity for its programs and engage Madison County residents around affordable housing.
Papa Murphy's Pizza locations in Raleigh held a fundraiser for Raleigh Police Officer Charles Ainsworth on January 17th. Eleven locations donated 25% of last Thursday's sales to the Charles Ainsworth Recovery Fund. Officer Ainsworth was injured in the line of duty and currently in critical condition.
On February 22nd, from 6:30 – 8:30 PM, GreenHill is hosting Art on the Rocks | Some Like it Hot. The evening with feature live music by Greensboro's own soulful singer, J.Timber, and a live drawing demonstration by local artist, Raman Bhardwaj.
On February 1st, the Cary Rotary Club will raise money to fight hunger around the world and in our community with its 16th Annual Chili Dinner. The meals, consisting of chili, pasta salad and cornbread, are available for $8 each and will be prepared by Whole Foods Market. Lunch will be served from noon to 2 p.m. and dinner will be from 5:00 to 7:30 PM at Kirk of Kildaire Presbyterian Church.
---
If you are interested in having your organization's news announced in the next News Bits, please send announcements or press releases to news@philanthropyjournal.com.